Yoga in the shade of the trees in 5-star mountain huts
If you practise yoga, you will already be familiar with its many benefits, which are amplified when practised outdoors: contact with nature makes the whole experience more intense and profound. It's a true panacea.
Faloria Mountain Spa Resort, luxury and wellness in Cortina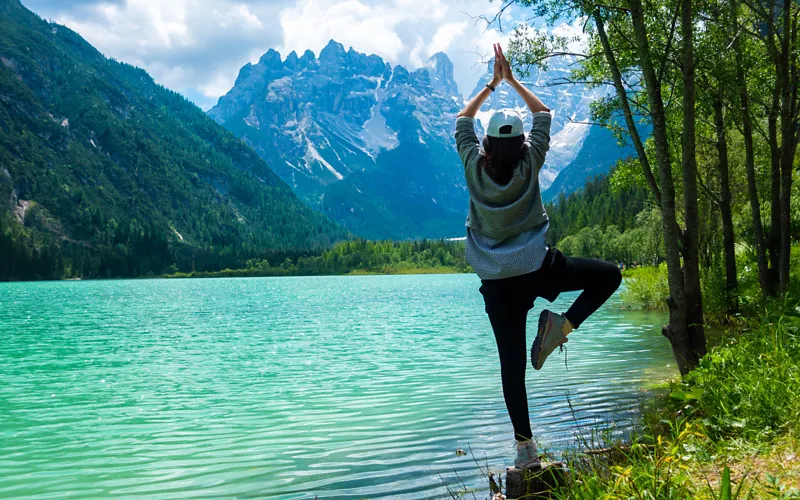 The luxurious Faloria Mountain SPA Resort is in one of the most exclusive locations in Italy, Cortina. The hotel has just this year inaugurated the Mountain Yoga Retreat: it is a four-day retreat to restore well-being and above all harmony, in deep connection with nature. The aim is of course to reduce anxiety and stress, and to achieve this you will be pampered by high-quality services.
The package includes progressively more intense and in-depth yoga classes so that each participant can allow his or her body and mind to be energised and experience these techniques, gaining awareness. Yoga is then combined with walking in the beautiful mountain scenery for an all-round physical workout. Nutrition will also be part of the programme: healthy and well-balanced, it will be catered by the Flora Restaurant in the resort. 
Hotel Terentnerhof, not just any hotel, but an Active Lifestyle Hotel in Val Pusteria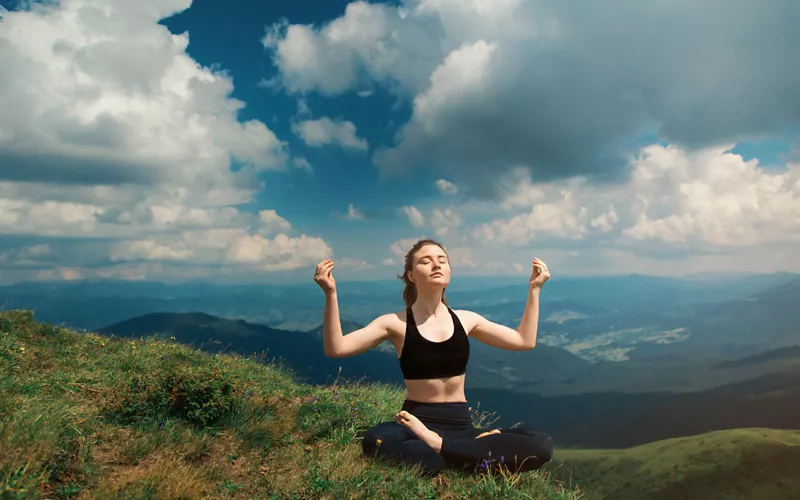 The Hotel Terentnerhof is a 4-star Superior hotel in Terento that offers a variety of activities and packages for those who enjoy a dynamic holiday full of exercise and sport.
Smile, Breathe And Go Slowly is the 6-day programme in which you can put everything on pause and regain your balance through various activities in contact with the forest, such as walking surrounded by silence, and outdoor yoga. Treatments at the hotel spa complete the programme.
Mandali, an exclusive retreat overlooking Lake Orta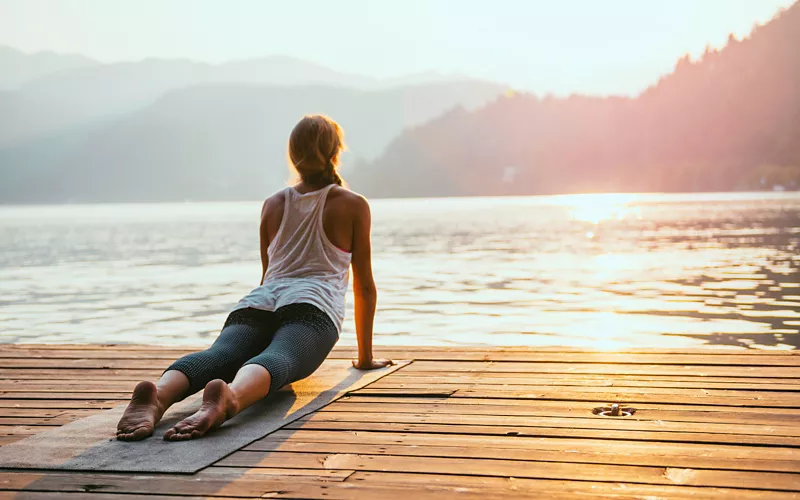 Mandali is a truly unique place: it is a retreat centre in Quarna di Sopra, in the province of Verbano-Cusio-Ossola, where the mountains begin to rise and the spectacular views overlook Lake Orta. Everything here is carefully planned to be extremely welcoming and warm, literally an explosion of love and positivity. In addition to being a place to stay, you can also experience very deep yoga and meditation here, as well as prolonged times of silence.
If you' re looking for a yoga weekend rather than a holiday, this is the place for you. There are packages of different durations available here, such as 3, 5 or 6 days, depending on how, and for how long, you want to take a break from everything and everyone. Wouter and Wildrik, the two Dutch founders of Mandali, have long searched for the place where they could create their own perfect slice of paradise, and here they have found it: to experience one of the retreats is to detox from everyday negativity and give your soul a chance to be reborn.
Silena, a hotel focused on the wellbeing of the soul
If you want to enjoy the beauty of  South Tyrol while pursuing wellness, Silena is exactly the hotel for you. We are in Valles, 1354 metres above sea level, a retreat that is completely dedicated to wellness. There is the spa, with exclusive treatments, and the wellness centre. But the highlights are the yoga programmes, the mainstay of the hotel's activities.
Every day you can practise with a teacher, often in the open air, trying out new techniques and exercises. Various holiday packages are available, but yoga retreats are also organised, for an intensive experience with a view of the mountains, consisting of 3 hours a day of yoga immersed in nature, alternating activities such as hiking, meditation and breathing lessons. 
Hotel Paradies, yoga, sport and relaxation for the whole family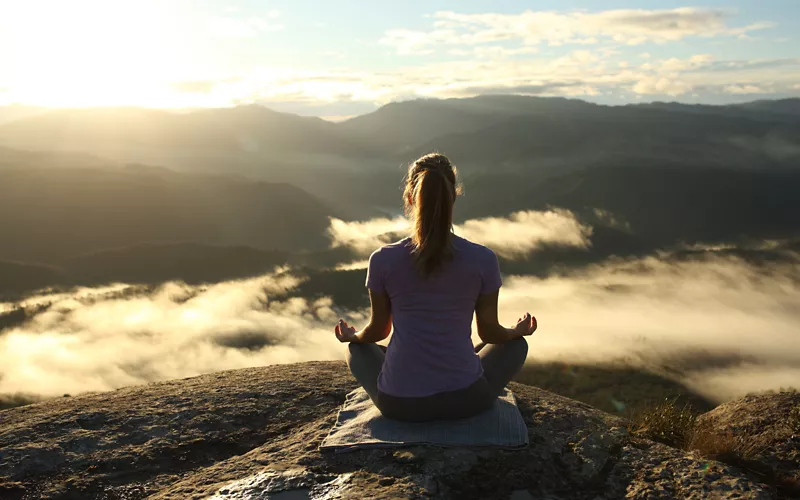 We are still in South Tyrol, this time at the Hotel Paradies, a five-star hotel in Laces, where you can take part in sporting activities, seek nutritional advice, devote yourself to wellness in the spa and, above all, indulge in a yoga holiday. Various courses are available, including group classes, as well as meditation sessions.
There are also interesting activities for mothers, who are invited to share a very special course with their newborn babies, helping them to find well-being with cuddles and massages. Indeed, children are very welcome here, and the Family Spa is dedicated to families, with heated pools and spaces where even the youngest guests can relax.