5 spas with mud baths and sulfur rich thermal waters in Italy for a wellness weekend
There are many benefits of mud and thermal treatments: in Italy the exclusive centers where you can indulge in them are a flagship for services and quality. Here's where to go and which treatments to choose.
Abano Terme Mud baths: health comes first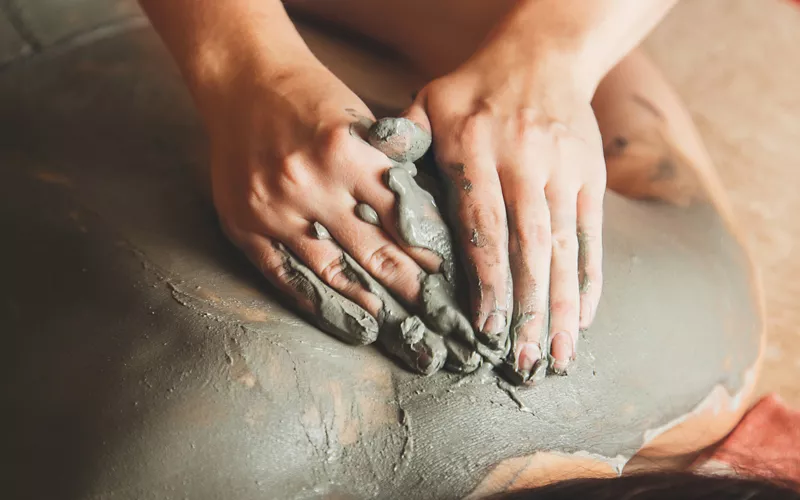 One of the best-known centers for mud therapy and spa treatments is the Abano Terme, in Veneto. Many treatments such as therapeutic baths, inhalations, aerosols and endotympanic insufflations and mud therapy are affiliated with the National Health System, as proof of the many benefits of the sulfur rich waters that flow there and the resulting mud. In fact, mud therapy is useful in the case of pathologies such as osteoporosis and arthritis, even in a degenerative form, and in general to treat bone problems and rheumatism. The center awaits you every day from 8:00 to 21:00 for the thermal pools and from 10:00 to 19:00 for the spa and relaxation area.
There are several facilities in which you can access treatments by presenting an Italian medical prescription: You would be examined by staff to decide the most suitable treatment.
Thermal treatments in Montecatini to purify the body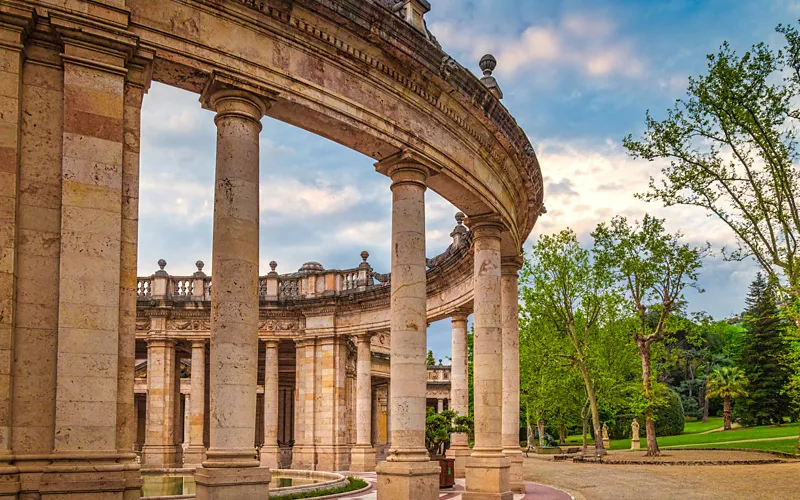 The famous waters of the Montecatini Terme, in Tuscany, flow from different sources, each with specific characteristics. The hydropinic cure is the main treatment on offer in this town: involving ingesting thermal waters which due to their composition, can help cure pathologies and disorders of the gastrointestinal tract, purifying the liver and intestines. The structure of Montecatini Terme - which is part of the UNESCO site "The great spa towns of Europe" - is open from Monday to Friday from 8:00 to 13:00 and from 15:00 to 18:00, while on Saturday from 8:00 to 13:00. Booking is required for any treatment.
There are four water sources in all: Rinfresco, whose water has excellent diuretic properties for the kidneys. Leopoldina, one of the strongest and most purifying waters, Regina and Tettuccio. Some of the spa treatments in Montecatini Terme are affiliated with the National Health System, this applies in particular to mineral water treatments but also to mud therapy, thermal baths, balneotherapy and inhalation treatments. Some facilities such as the Tettuccio spa are open only in the morning during the week.
The hydrotherapy thermal spa of Saline di Miradolo, ideal in winter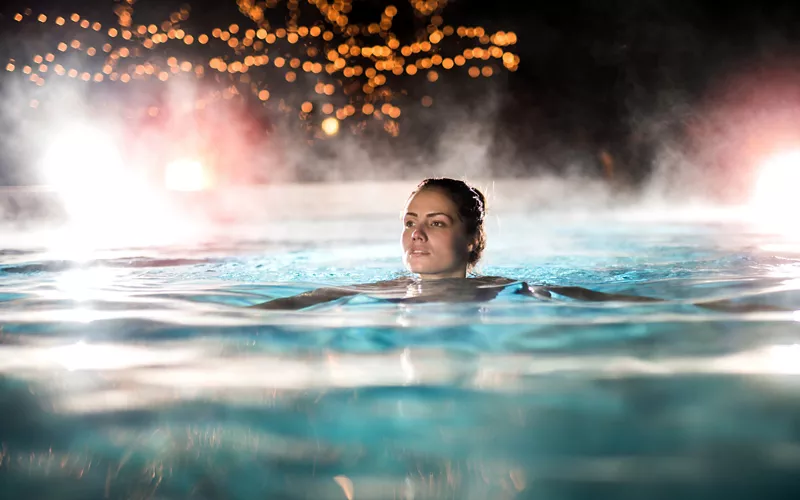 In the Pavia area, in Lombardy, there are several thermal spas, such as Miradolo. The salso-bromo-iodic, lithium-magnesium and sulfur rich waters have therapeutic properties. The thermal treatments at the Saline di Miradolo are recommended for problems of the respiratory system and all related pathologies. They are also excellent for helping in the treatment of arthritis, muscle problems and vascular, dermatological, gastrointestinal and urinary tract.
The spa center opens Monday to Friday from 8:00 to 16:00 and half a day on Saturdays. They are well worth a visit, in particular during the winter period. A stop at the thermal spa is ideal for preventing and treating classic seasonal ailments with a cycle of inhalation treatments, affiliated with the National Health System. Also of interest to note, there are beauty treatments available against water retention and blemishes.
The old baths and hot caves in Bormio: where well-being comes from nature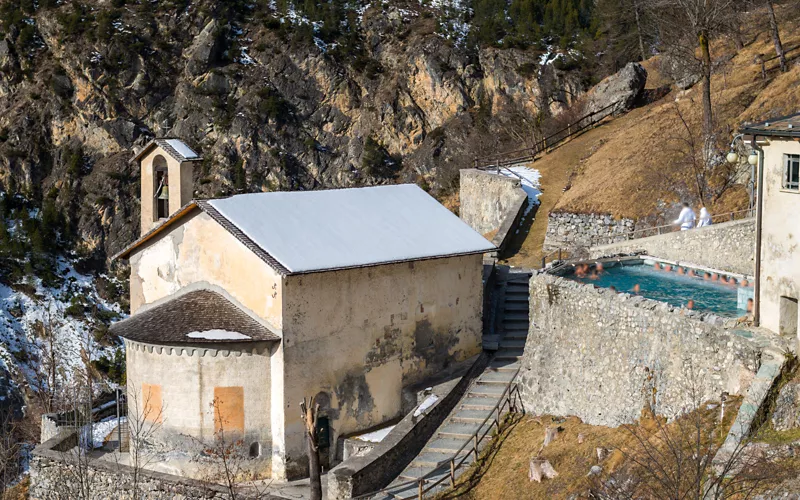 One of the most famous destinations for spa treatments and wellbeing offers is Bormio, an exclusive location in Alta Valtellina, Lombardy. Here, you will find several thermal spas, such as The Bormio Terme - always open except on Tuesdays. The center uses the waters from the Cinglaccia spring, at an altitude of 1280 meters. The water has curative properties for the respiratory system and is also excellent for relieving inflammation, arthrosis, low back pain, rheumatism and skin problems.
The affiliated spa treatments in Bormio Terme include a course of mud therapy with thermal baths, inhalations and aerosols, even for the little ones.
A weekend enjoying the "Bagni Vecchi" old baths of Bormio is luxurious and relaxing. They are part of the QC Terme chain, where the highly detoxifying hot caves "Grotta Sudatoria " of San Martino are highly recommended.
Tabiano Thermal Spa: Tabiano water helps you breathe better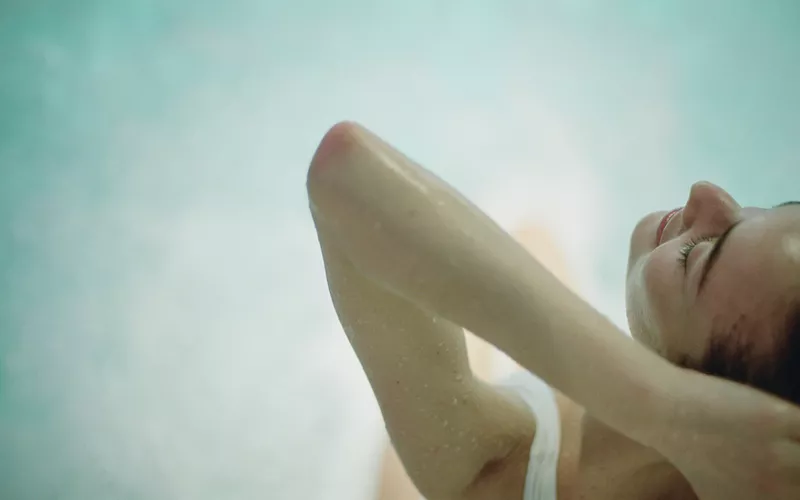 The thermal waters of Tabiano, in Emilia Romagna, are rich in sulfurous-sulfate-calcium-magnesium with a high bicarbonate content. The high concentration of sulfates and sulfurous gasses make it particularly suitable for respiratory issues and to help all diseases related to the respiratory system.
Blocked respiratory tracts - a winter classic - or stressed by allergic problems can be alleviated with the renowned inhalation treatments of Tabiano Terme. The waters are used to treat skin diseases and in some cases can help cleanse the liver. Thanks to the National Health System in Tabiano there are affiliated thermal treatments available each year, where Italian residents pay only the health ticket cost with a medical prescription.