All ski resorts you can reach by train at the weekend
Work and leisure can go hand in hand, so combining business trips with leisure activities on the snow is not difficult.
Skiing in Val d'Aosta? From Ivrea to Pila by train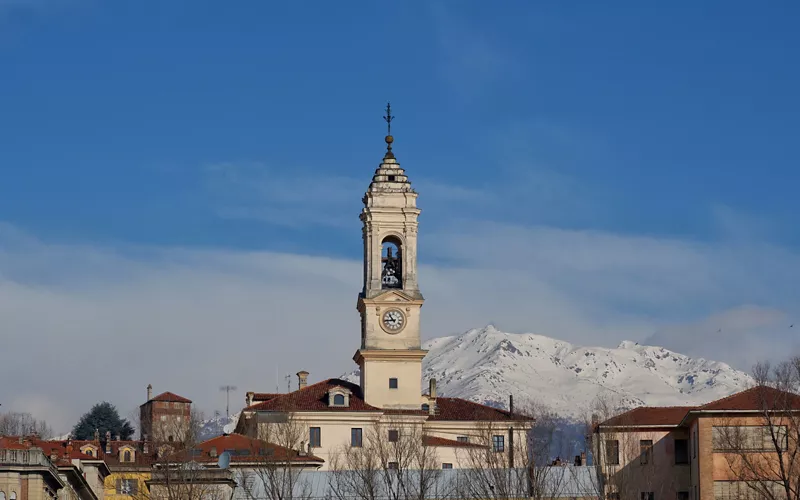 Among mountain resorts, Pila stands out for its practicality: it can be reached on foot from the railway station in Aosta, thanks to a fast cable car. Departing from Ivrea, Piedmont, by regional train, you will arrive in Aosta in just 57 minutes.

An ideal place for skiing and hiking, Pila is the scene of international downhill and freeride competitions. And for a spectacular downhill panorama, there is the Fun Park that, with its snow tubing, gives you the sensation of taking off towards the Mont Blanc range.
How to get to Cortina by train: it's easy starting from Belluno
To reach Cortina d'Ampezzo by train, it is best to start from Belluno: a fast regional train takes you, in just under 1 hour and without any changes, to the Calalzo di Cadore railway station, where buses depart for Cortina.

Once in this climbing and skiing paradise, you can experience the Dolomites on your bike with mountain bike excursions or with snowshoes on marked trails of all levels of difficulty.
From Turin to Bardonecchia by train for top snow experiences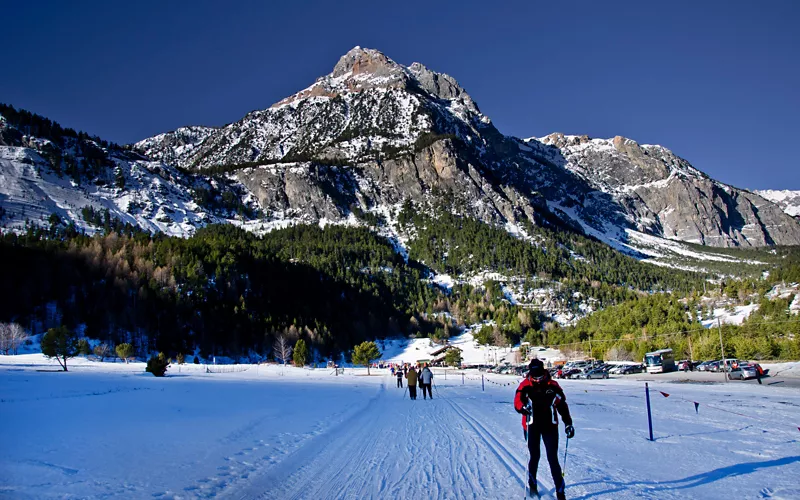 Skiing in Bardonecchia is a dream come true for many, thanks to 100 km of slopes, the Snowpark and marked snowshoeing trails.

The quickest way to reach the mountain of Bardonecchia by train is from Turin: from Porta Nuova station, just take the metropolitan train service and in about 1.5 hours you will reach your destination.
Experience the thrill of the alpine coaster, a two-seater sleigh ride suitable for children and families, amidst winding curves and changes of slope, and visit the more than 100 illuminated cribs scattered around the Borgo Vecchio and the neighbouring hamlets at Christmas time.
Taking the Turin train to the enchanting Beaulard ski resort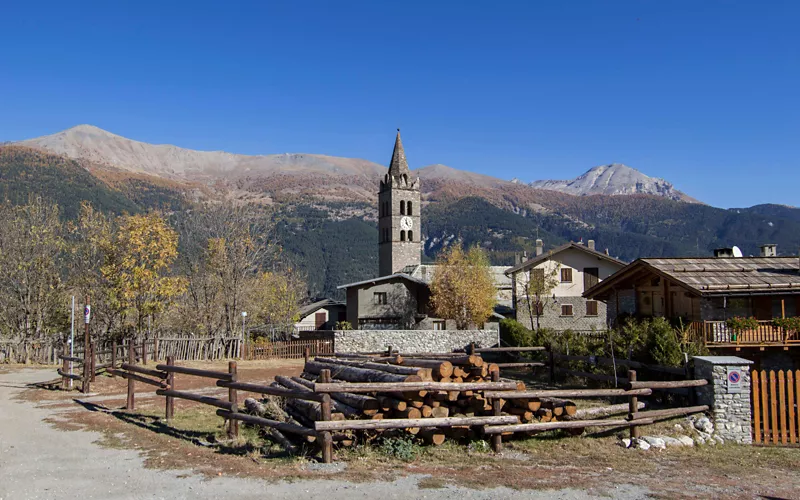 Again from Turin Porta Nuova or, if you prefer, from Bardonecchia, you can take the train to another enchanted place: the hamlet of Beaulard, with its Malavalle Park.
It takes just 1 hour and 18 minutes from the Piedmontese capital and just 18 minutes from Bardonecchia.
The mountain resort is ideal for those who want to learn to ski with a gentle, leisurely approach. You can choose between the school camp with ski instructors, the bobsleigh and sledding area and the snow tubing area.
For a moment of pure enjoyment, don't forget to try the gofri, waffles filled with jam, butter, fresh cheese, ham and salami. 
There's no shortage of fun in Limone Piemonte: start in Cuneo
Starting from the Cuneo train station, in just over half an hour you can go skiing by train in Limone Piemonte. Between snowmobile tours and snowkiting facilities, there is no shortage of fun.
Celebrate the last day of the year with the Great Torchlight Procession of the Limone Ski School ski instructors, at an altitude of 1400 metres, amid music, mulled wine and panettone. And try the Gran bollito misto alla piemontese, which King Victor Emmanuel II thoroughly enjoyed, in one of the characteristic chalets or huts of the area.
Take the Milan train to Aprica for some skiing in Lombardy
To reach the ski slopes of Aprica by train, the nearest railway station is Tirano, which is 16 km away[1] [2] , where you will also find the bus station. From Milan with Trenord, it takes about 2.5 hours.

Don't miss the lure of the mountains at night with the Super Panoramica del Baradello, Europe's longest illuminated ski slope, with breathtaking views of the Valtellina.
Da Fortezza a Dobbiaco, Versciaco e San Candido in treno: tutto molto facile
From the railway station in Fortezza, you can reach three wonderful destinations: the first is Dobbiaco, gateway to the Dolomites, also known as the Green Valley for its rich vegetation. After a trainjourney lasting 1 hour and 10 minutes, you can perform acrobatics in the Rienza ski resort, thanks to the BigAirBag, a large mattress that cushions the landing of freestylers.
Pay a visit to the Dolomiti Balloon Festival in January.
The second destination is Versciaco, the penultimate village in Alta Val Pusteria, before the Austrian border. The distance by train from Fortezza is one and a half hours. In the Tre Cime ski resort, snowboarders can indulge in the snow park area, while expert skiers have 22 km of well-groomed pistes at their disposal.
Finally, San Candido can be reached from Fortezza in 1 hour and 20 minutes. Apart from skiing, it is worth visiting for the Snow Sculpture Festival, which takes place in January and is attended by artists from all over the world.
Organising weekends on the ski slopes with a focus on sustainability, starting with travel, is a far from complicated option. From major cities in the north, reaching prestigious mountain resorts by train is quick and direct. For equipment, don't worry, you can rent everything on site.