Tuscany
Pienza, the Ideal City
Located in Val d'Orcia, in southern Tuscany, just a few kilometres from both Montalcino and Montepulciano. Here you can find the village of Pienza, a picture-postcard wonder that unfolds amidst breathtaking views and rolling hills.
History and interesting facts about Pienza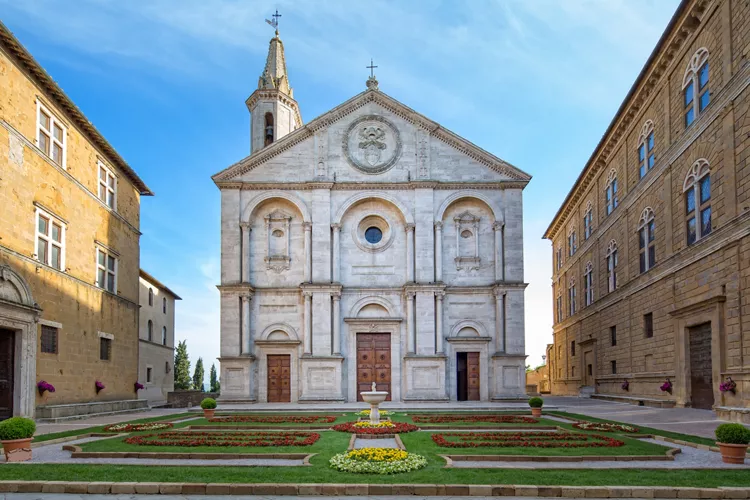 As expected, the history of the ideal city is closely linked to Pope Pius II, who realised his dream of re-imagining his home town, transforming it into an urban centre inspired by the architectural and urban planning principles of the Renaissance. Giovanni Pascoli described it as "born from a thought of love and a dream of beauty".

Pius II entrusted the reworking of Pienza to Bernardo di Matteo Gambardelli known as il Rossellino, a pupil of the more famous Leon Battista Alberti. The work took place between 1458 and 1462 and involved the ancient fortified village of Corsignano.
Why Pienza is a UNESCO site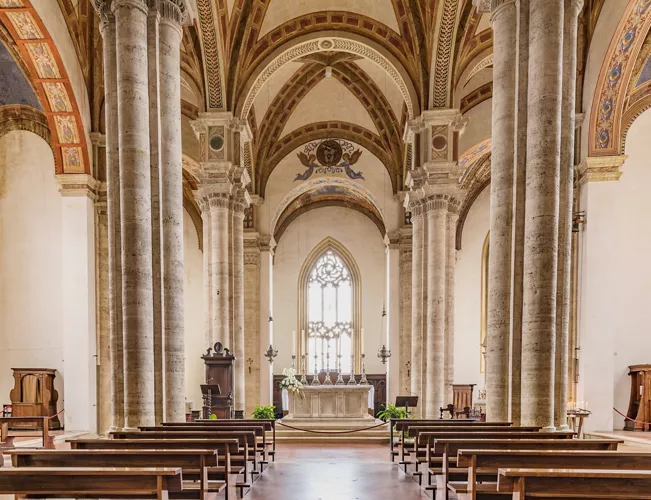 Pienza is considered a UNESCO World Heritage Site of great universal value not only because it represents the earliest example of humanistic urban planning of the time, but also because its dimension as an "ideal Renaissance city" has served as an example for other cities in Italy and abroad.

The historic centre of Pienza is a place of enchantment, with attention to detail and rich in history. What makes it even more magical is the scenic beauty of the surrounding Val d'Orcia, which you cannot help but fall in love with.
What to see in Pienza: 4 unmissable sites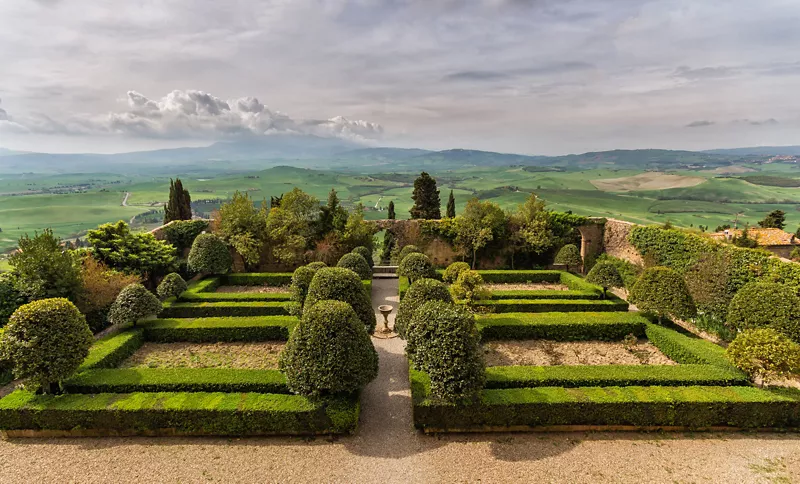 The beauty of its buildings, the magical atmosphere and the incredible panoramic view make this village a popular backdrop for painters, artists, photographers and film directors; here Franco Zeffirelli found inspiration for his film Romeo e Giulietta.

What to see in Pienza? There are at least 4 unmissable stages.
The first stop on your tour of Pienza is Palazzo Piccolomini, a masterpiece by Rossellino, which houses important antique furniture, works of art, a prized library and many special relics. The real gem is the roof garden that surrounds the palace: from the loggia you can admire the panorama of the Val d'Orcia.
Another essential stop, and not only for pilgrims on the Via Francigena, is the Pieve di Corsignano. A place of worship that has undergone many renovations over the centuries, it is considered an interesting esoteric monument.
Third stop, in the heart of Pienza, the Palazzo Comunale, in front of the Cathedral. Also designed by Rossellino, it dates back to the mid-1400s and is characterised by a large loggia on the facade.
The last stop is Palazzo Massaini, a wonderful architectural complex on the hillside. It was built in 1500 by the Massaini family over an earlier castle of medieval origin. Today it is home to a major player in the cosmetics industry and houses a farm.
What to do in Pienza: 2 alternatives for a good holiday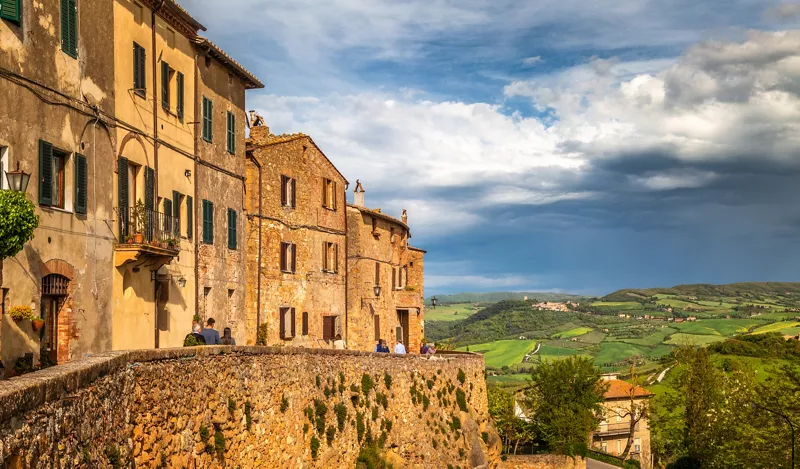 As well as the classic tours to admire the beauty of the village and its surroundings, if you are a walker, organise one of the many treks that the area offers, there are many alternatives to fully enjoy a holiday in Pienza.

The desire to explore is soon satisfied by the route between Siena and Pienza and vice versa: on the way by car you will come across numerous wonders to visit such as San Quirico d'Orcia, an ancient medieval village that is still intact. As you arrive, head for the Chapel of Our Lady of Vitaleda, and an unparalleled spectacle will unfold before you. Surrounded by cypress trees, to get there you will have to walk about 800 metres on a dirt road, but it will be worth it.
Also stop in Castiglione d'Orcia, one of the symbols of this beautiful part of Tuscany. Finally, Buonconvento, an ancient village that grew up along the Via Francigena, is also interesting.
If you are looking for an excuse to go to Pienza, note in your diary that the first Sunday in September is the Fiera del Cacio (Cheese Fair) with the cacio al fuso game: in addition to paying homage to the cheese, the town's gastronomic excellence, the six districts of the village are engaged in a special tussle, including tastings and entertainment. Very enjoyable.
What to eat in Pienza: 3 specialities to savour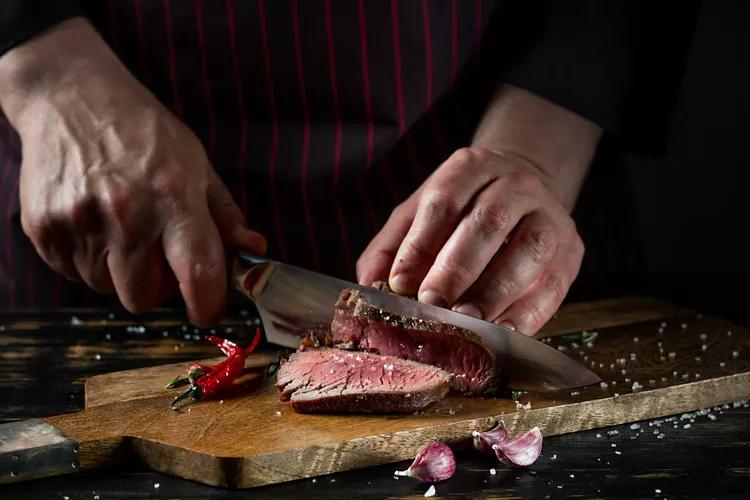 You will be spoilt for choice between local and traditional Tuscan dishes.
If you are in Pienza, you cannot avoid tasting the iconic Chianina steaks. The Tuscan pici is unmissable, a humble dish of rustic origin: a handmade pasta made with water and flour, seasoned with delicacies such as Chianina meat sauce, garlic sauce and pan-toasted bread crumbs.
Lastly, a trip without tasting the cacio, or Pienza pecorino, would almost be a crime: a delicacy with ancient origins, it is a hard cheese made from sheep's milk and matured in barriques.