How to choose the right sport depending on where you are in Italy
Tell us where you plan to be, and even if only staying for a few days holiday or for work we'll tell you the sport to do depending on where you are in Italy!
Not just in gyms: city sports in Italy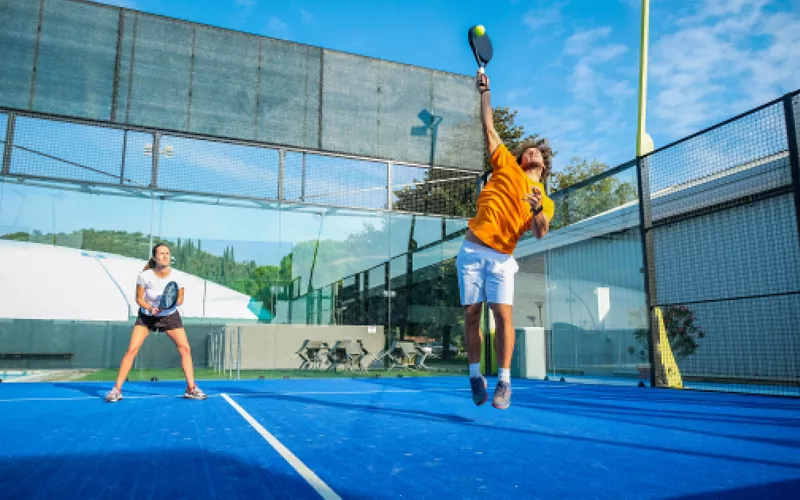 If you live in the city, in any part of Italy, you can count on equipped gyms that you can reach within minutes. From big chain gyms to smaller gyms where you can train independently or choose to take classes of many diverse disciplines. Aerobics, spinning, boxing, crossfit, pilates or yoga: even the smallest centers offer classes to take at different times of the day. But there are also some other options available.
Those who live in the city, from north to south, can take advantage of tennis courts, swimming pools, soccer fields and also now becoming more popular, paddle-ball and beach volley fields.
From Nordic walking to water sports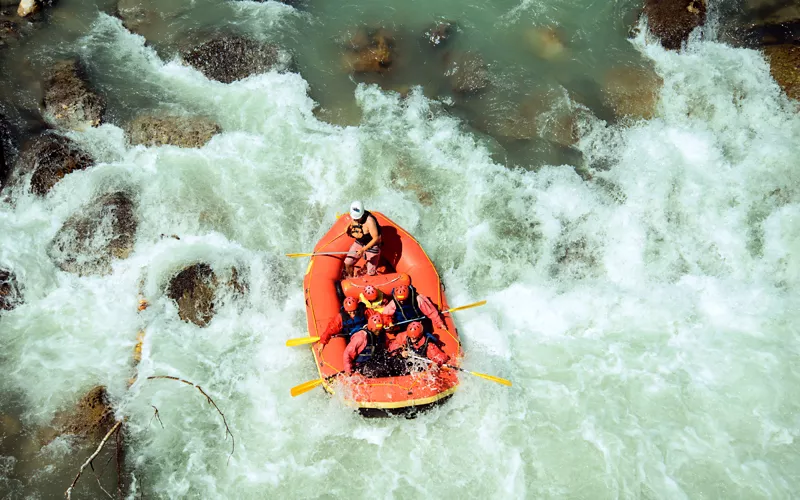 Northern Italy is the area that lends itself best to sports practiced in the mountains, but not just snow sports. If you love Nordic walking or want to try this endurance sport it is suitable for all ages. You can go without issues to the Nordic Fitness Park Kronplatz-Dolomiti, in Trentino Alto Adige, with its network of marked trails of over 220 kilometers, or reach the Valle D'Aosta and challenge yourself on the many paths that surround the natural basin San Grato Lake.
In Piedmont you can practice Nordic walking and reach an altitude of 1,500 meters starting from Serre Oncino and arriving at the Pian Munè ski resort.
What if we told you that you could test your physical stamina with a Nordic walk even in Basilicata? Within the Appennino Lucano National Park you have access to numerous mountain trails, some suitable for beginners, between the Volturino and Pierfaone mountains and the lush Val d'Agri.
Between Lombardy, Piedmont, Trentino and Valle D'Aosta you can find some great waterways suitable for rafting such as the Ticino river in the Ticino natural park, the Sesia river in Valsesia, the Noce in Val di Sole and the Dora Baltea river.  Those who particularly love this sport, can challenge themselves going further south on the waters of the Lao river in the Pollino park, in Calabria, along the Nera river in Umbria.
In these same places you can also spend a few hours navigating along the river enjoying some canyoning. If you are looking for a magical place to explore in between climbing and swimming we suggest the natural canyons of the area around Lake Garda towards Trentino.
If you are on the shores of Garda, the largest Italian lake, know that there you can indulge in many water sports such as windsurfing and kitesurfing, SUP and canoeing. This also applies to other large Italian lakes such as Lake Como and Lake Maggiore, but also Lake Trasimeno in Umbria and the lakes of Varano and Lesina in Puglia.
If you are living on one of the Italian coastlines for which there are over 7,500 kilometers, there is a good chance that you will be able to enter the mesmerizing world of sailing at sea. To name a few choice areas: The Argentario in Tuscany, the Island of Elba and the Tremiti Islands, the coast of Salento, the Gulf of Tigullio or the Maddalena archipelago.
For those who love sports between the earth and sky.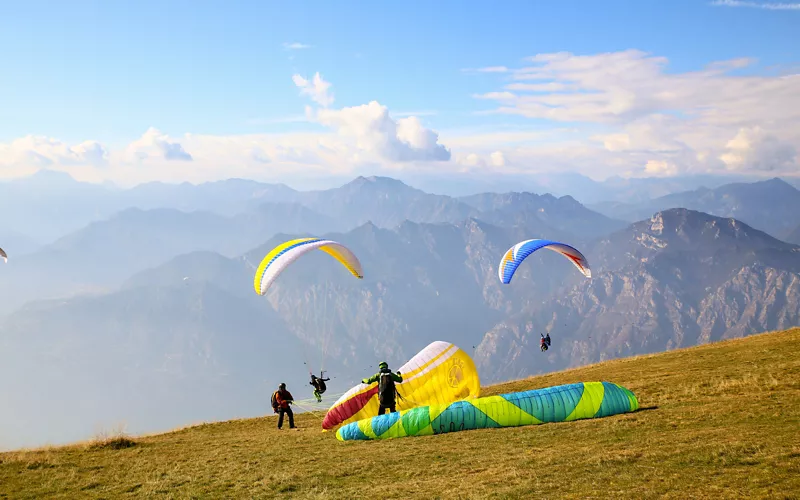 What about other high-adrenaline extreme sports that you can practice in Italy? If you love paragliding you can choose between the high peaks of Mont Blanc and the Lombardi Alps such as Mount Cornizzolo. You can feel free gliding through the air, alone or in tandem depending on your level of experience, even from Monte Bargiglio in Tuscany or from Monte Venere in Sicily. If you are in Veneto, however, don't miss out on a unique paragliding experience from Monte Grappa.
Those who prefer climbing can embrace their passion on the cliffs of Lake Nembia in Trentino, on the Gran Sasso in Abruzzo or on the steep sides of the promontory of San Vito Lo Capo in Sicily.
All in all, I think you get it: there are no real borders to practice any type of sport in Italy. Wherever you are, adventure is at your fingertips!