Canyoning in the heart of the land
Every year, new sites are explored and equipped in Italy where you can enjoy this sport and discover otherwise unreachable gorges and canyons.
Trentino: the infinite colours of the River Chiese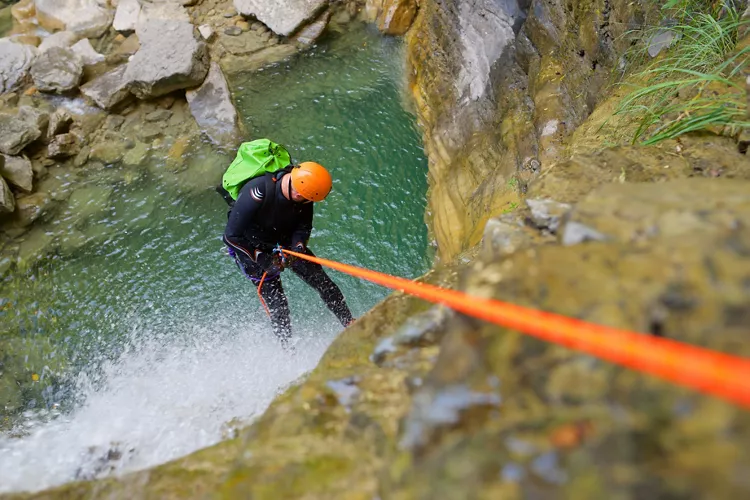 The incredible variety of colours, shades, changing light and river beds give the natural pools along the River Chiese flowing through Trentino from its source in the Adamello Group their own distinct charm. It all unfolds with different levels of difficulty, ensuring enjoyment for everyone.
Find out more: www.visittrentino.info

Friuli Venezia Giulia: the furrows of history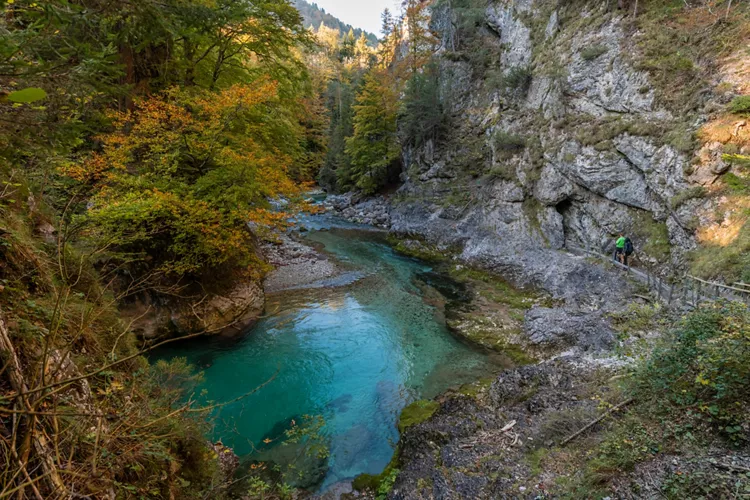 After walking for about half an hour through the woods, we reach the Fleons Gorge, a canyon home to the Degano Stream (its pure mineral water is also bottled at the source spring). As we continue along the Val Fleons, we also encounter First World War trenches and fortifications.
Find out more: www.turismofvg.it
Abruzzo: in the shadow of Gran Sasso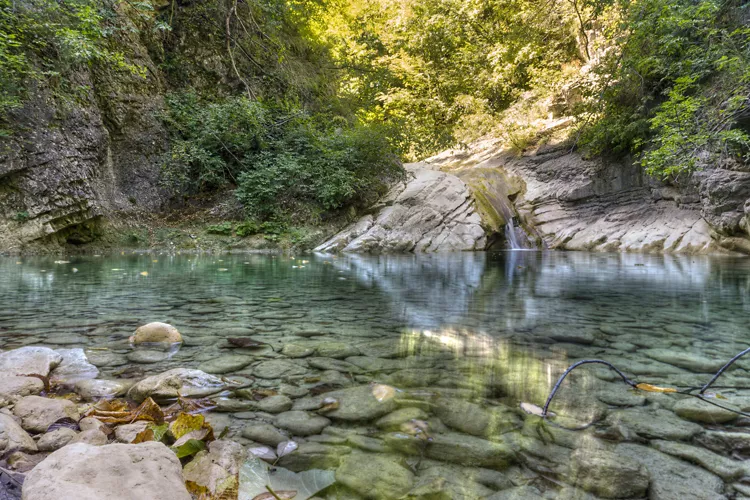 Canyoning in the Salinello Gorges means spending an exciting day in one of the finest nature reserves in Central Italy, in turn part of the Gran Sasso and Monti della Laga National Park. Long, deep and narrow stretches with rock walls up to 200 m high and numerous pools: several waterfalls complete the scenario - some are ideal for diving, others best descended with ropes.
Find out more: www.gransassolagapark.it
Liguria: strolling through the centuries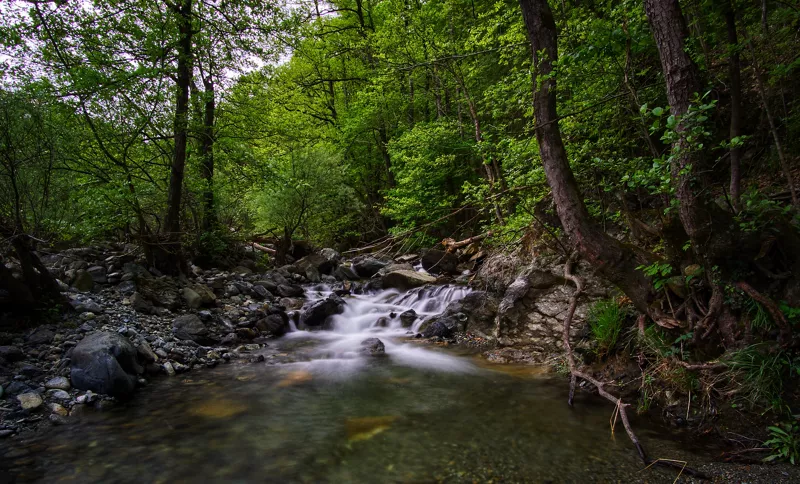 Whatever the season, this corner of Liguria is always astonishing thanks to unique morphology: thousands of years of erosion by the stream crossing the Val Gargassa (in the larger Beigua Park) has shaped the canyon and its green pools. These exceptional geological features saw Beigua become one of Italy's UNESCO Geoparks.
Find out more: www.parcobeigua.it
Sardinia: from land to sea
Definitely for expert explorers, Bacu Padente (a Sardinian term for forests or woods) is a limestone canyon crossing the heart of the Ogliastra area down to the sea of the Gulf of Orosei. The view is totally stunning, over the coast famous for its emerald waters, cliffs and coves set in a rugged and wild territory.
Find out more: www.sardegnaturismo.it