italy
Via Francigena: slow tourism in the footsteps of pilgrims
From religious pilgrimage to slow and green tourism - the Via Francigena helps you explore still authentic corners of Italy: 5 stop-offs for understanding and making the most of the experience.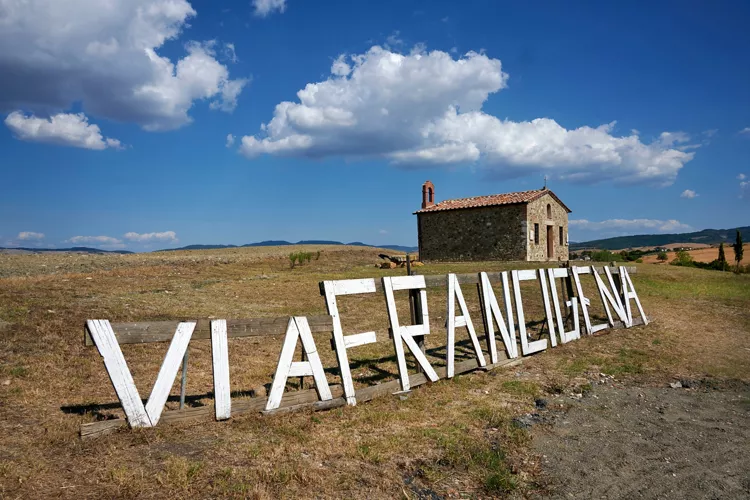 The Via Francigena is an itinerary unwinding for 1800 km from Canterbury to Rome, taken in the year 990 by Abbot Sigeric to receive his holy investiture as Bishop of the English city. It was then followed by European pilgrims to reach Rome - the heart of Christianity - before continuing further south to embark for the Holy Land. It crosses the United Kingdom, France, Switzerland and Italy. In 1994, the Council of Europe declared it a Cultural Route.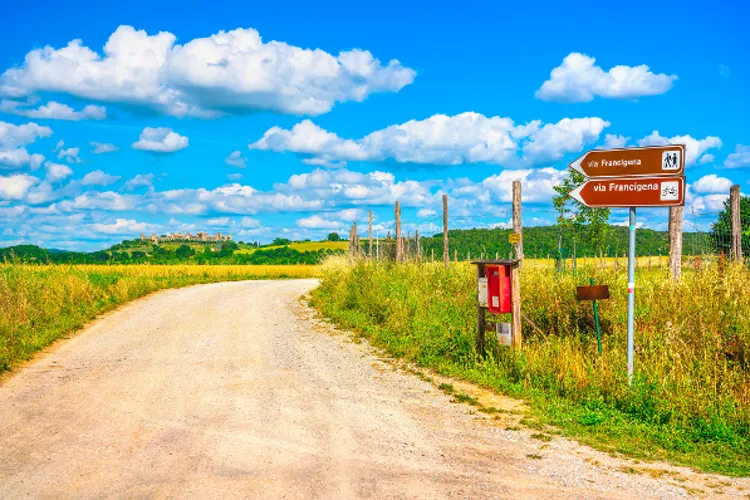 The Italian section extends from the Gran San Bernardo Pass, in the Aosta Valley, to Rome, for a total distance of about 945 km across nine regions. It can be travelled on foot at an average of 20 km/day taking about one and a half months, or on hybrid or mtb bicycles, pedalling for about 60 km/day to complete the journey in a couple of weeks. In both cases, the itinerary is suitable for everyone.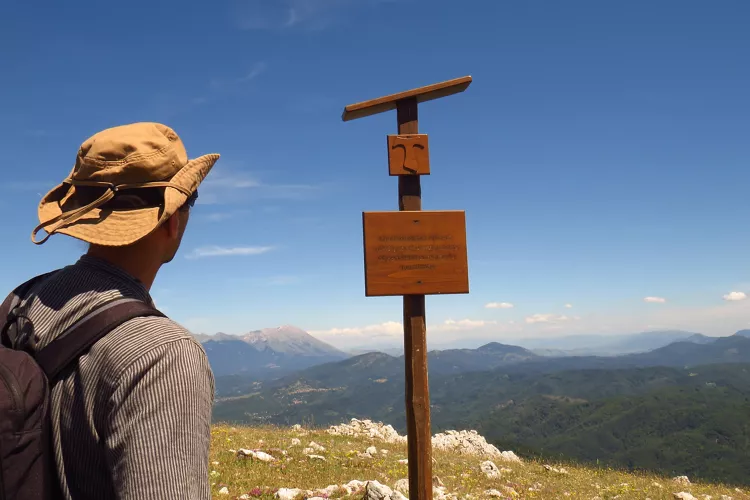 The route is very well signposted and winds its way between cities and nature along mountain paths, mule tracks, country lanes, tree-lined roads and ancient paving. From the pastures in the Aosta Valley to the Po plains, the banks of the River Po and the Apennine forests, from Tuscan countryside to the lakes of Latium, passing by fields growing rice and wheat, as well as vineyards, walking in the embrace of nature accompanied by silence and peace.
Hospitality and credentials
There are reception facilities, restaurants and services for everyone travel along the route. They are accessed with the Credentials - a specific document issued by the European Association of the Vie Francigene that is stamped progressively at each stage and also offers discounts to travellers. After covering the last 100 km on foot or 200 by bicycle, you also receive the Testimonium - the Pilgrimage Certificate
This is an unmissable opportunity for people who love slow tourism in close contact with nature and local areas, not to mention history and traditions that are still deeply alive in places along the way. Walking at your own pace surrounded by silence and refreshed by genuine local produce helps today's pilgrims along path towards inner knowledge and self-awareness, rediscovering their own heartbeats and vital energy.