A weekend sailing trip even in autumn: the 10 best Italian destinations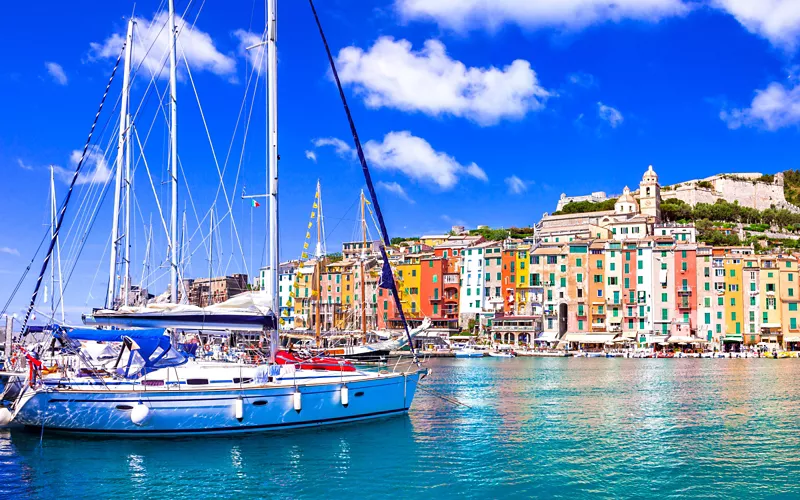 Book a berth in Portovenere or hire a sailing boat if you have experience. The Mediterranean climate and landscapes will enchant you in autumn as you sail in the Golfo dei Poeti between Portovenere, the nearby islands of Palmaria, Tino and Tinetto, and the village of Le Grazie with its sheltered roadstead, a true oasis of tranquillity.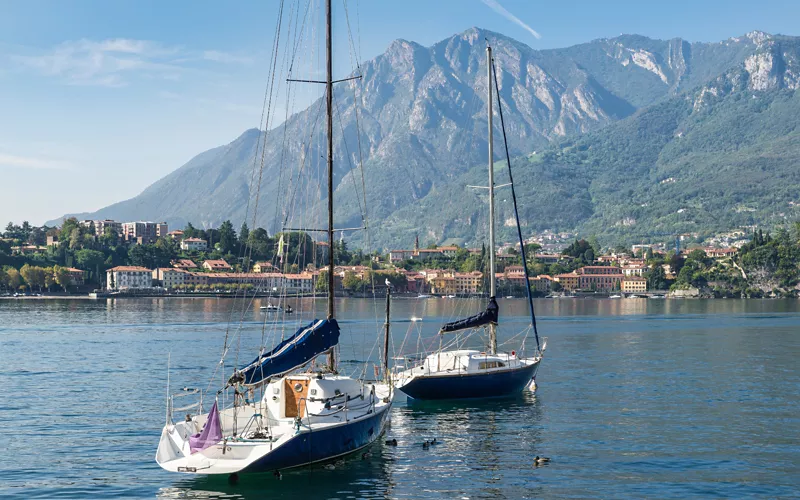 Sailing on Lake Como when the crowds of tourists have already returned home is an experience of rare beauty. You can do this with your own boat or take advantage of the many offers on site, visiting the historic villas overlooking the placid waters. Here you will find small docks, secret gardens and sumptuous residences such as Villa Erba, Villa d'Este, Villa Passalacqua and Villa Belvedere. In October, the bright colours of the first foliage provide a picturesque display. You will find all the information you need in Como.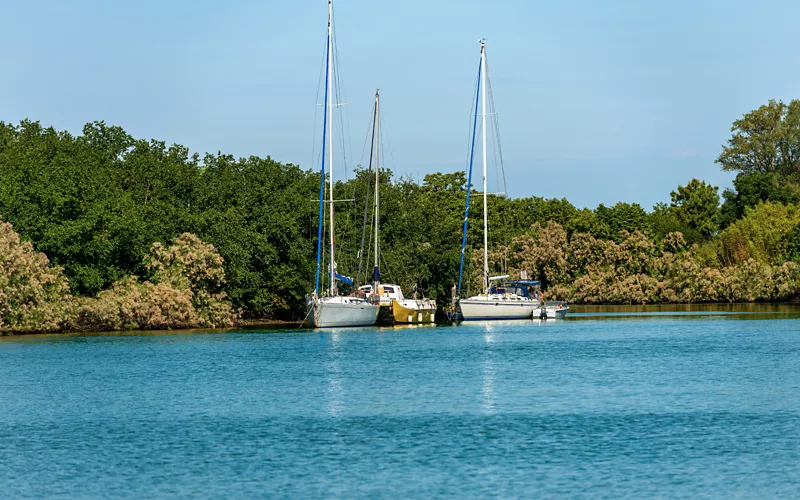 In autumn, the world's most famous city is veiled in the first mists and takes on a romantic fairytale quality. If you admire it from a bragozzo, a traditional fishing boat, you will feel like you are living a daydream. Explore the lagoon islands: Burano and Murano, the island of San Francesco del Deserto and that of Sant'Erasmo.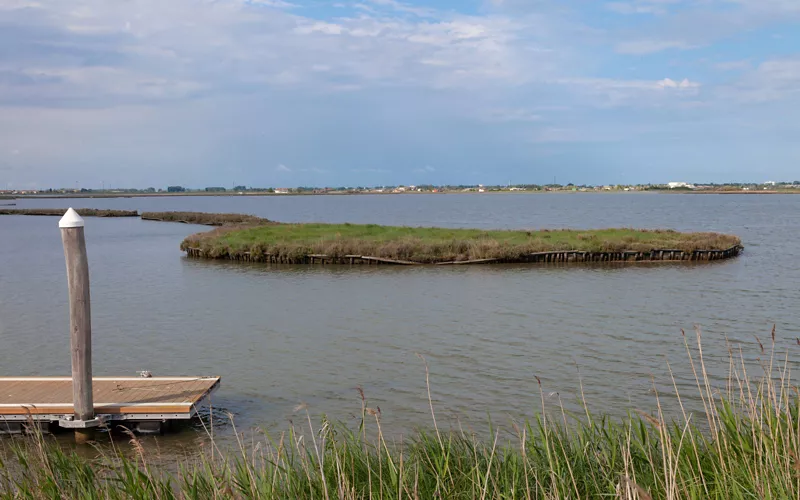 Get in touch with the Consorzio Navi del Delta (www.podeltatourism.it), which until November organises excursions to the mouth of the Po di Volano aboard small boats, amidst reeds, loops and water birds that fly peacefully near you at this time of year. Still waters, undisturbed peace and the leaves beginning to take on all shades of red will make for magical sailing.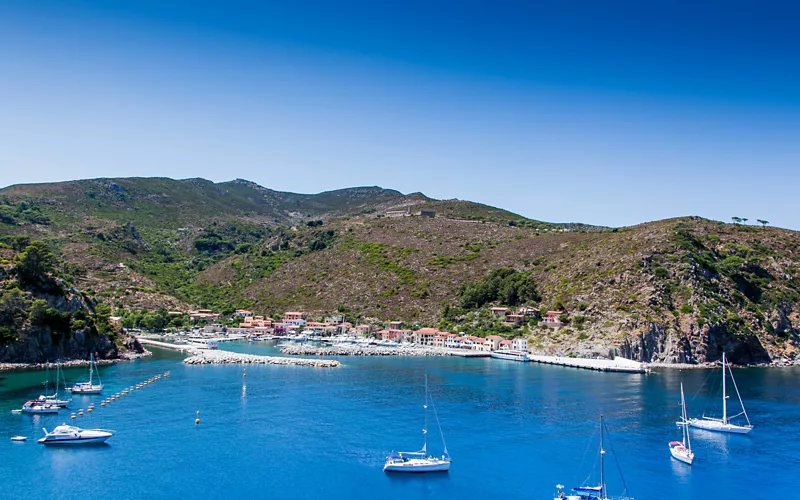 There is a mild warmth typical of autumn and a gentle light that caresses the landscape, creating enchanting nuances. The volcanic island of Capraia is marvellous in this season, and sailing in lonely waters is a truly relaxing experience. If you land here between the end of October and the beginning of November, the delights of the Sagra del Totano (www.sagradeltotano.it), an event that links fishing and gastronomic culture, await you.
La Maddalena Archipelago, Sardinia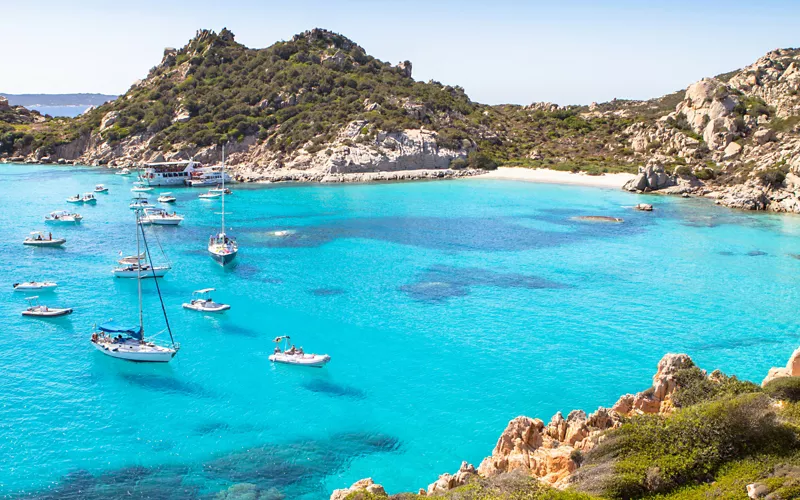 With your sailing boat or catamaran, also for hire, cruise through a strip of paradise on earth. Places not to be missed include Budelli, the Natural Pools, Spargi and the Pink Beach. 
The Gulf of Naples, Campania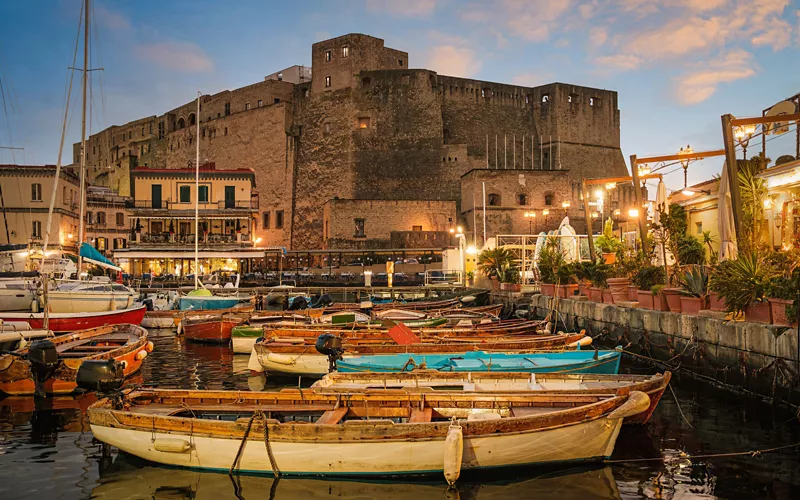 A weekend after the summer allows you to admire the gulf in all its majesty. Leave from the port of Naples for organised mini-cruises, or travel by your own means to authentic gems: Procida, Capital of Culture 2022, Ischia, Capri and the tiny Vivara and Nisida.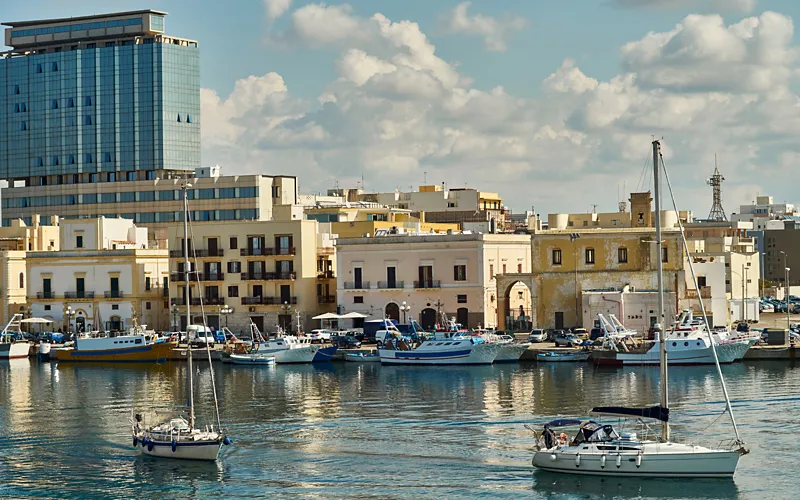 One of Italy's most popular summer destinations takes on a very different atmosphere in autumn, with villages inhabited only by locals and the sea crossed by rare boats. The inlets will be exclusively yours; and on sunny days you can dive out of the boat, with the sea still holding the last traces of heat. The recommended tour is from Porto Cesareo to Punta Prosciutto, then Gallipoli and along the Sant'Andrea-Punta Pizzo Island Marine Park. Sailing boats, yachts and catamarans can be hired in Gallipoli and Porto Cesareo.
Coast of the Gods, Calabria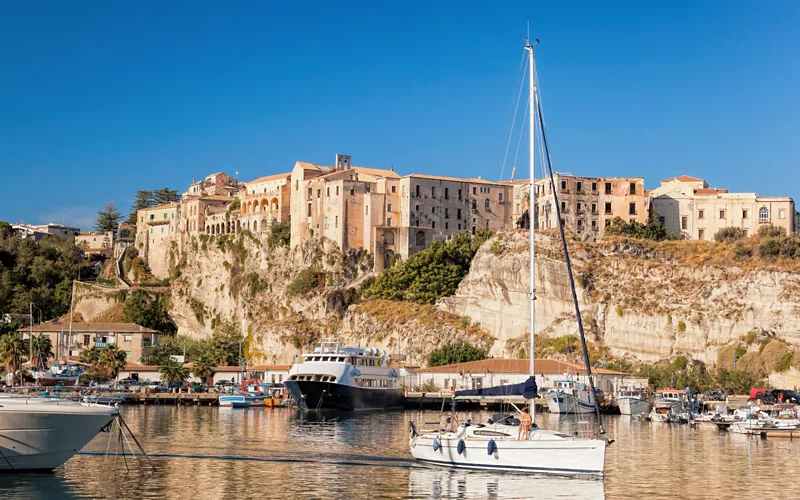 Sail from Tropea towards Baia di Riaci, Praia di Focu, Grotticelle and S. Maria dell'Isola, passing caves and deserted coves. The Costa degli dei ('Coast of the Gods'), from Pizzo Calabro to Nicotera, will surprise you with its sea that still sparkles with blue in autumn, its inlets and natural pools set among the rocks. For organised sea tours contact www.tourcostadeglidei.com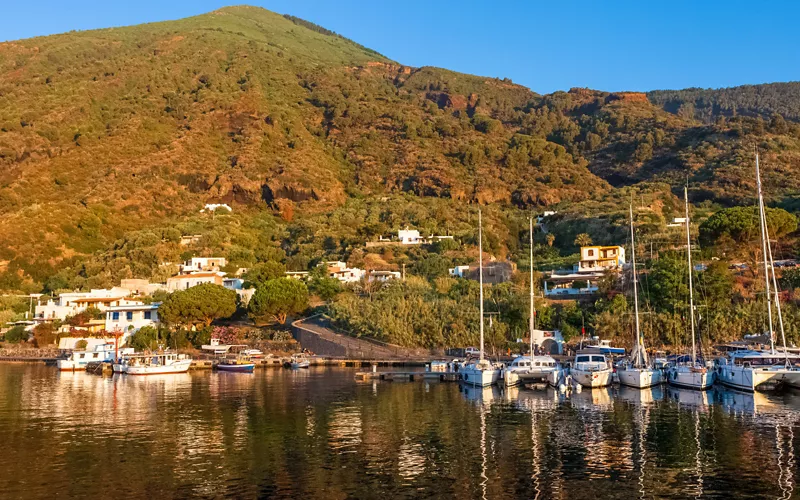 Arrive in Milazzo and book a mini-cruise to the nearby Aeolian Islands at the port. Between September and the end of October, the weather is ideal for a final swimming tour. Lipari, Salina, Panarea, Alicudi and Filicudi plus the two 'smoking' volcanic islands of Vulcano and Stromboli. The latter, when darkness falls, offers a firework display of lava and lapilli puffing from its crater. And the best place to admire it from is the sea, at a safe distance. If you are a sailor, you can rent a boat in Milazzo.