Rafting: Taming the waterways
Rafting is an incredibly exciting activity for professionals and novices alike: the many rivers, streams and waterways that wind their way around Italy offer a vast variety of landscapes, suitable for all.
Piedmont, the ABC of paddling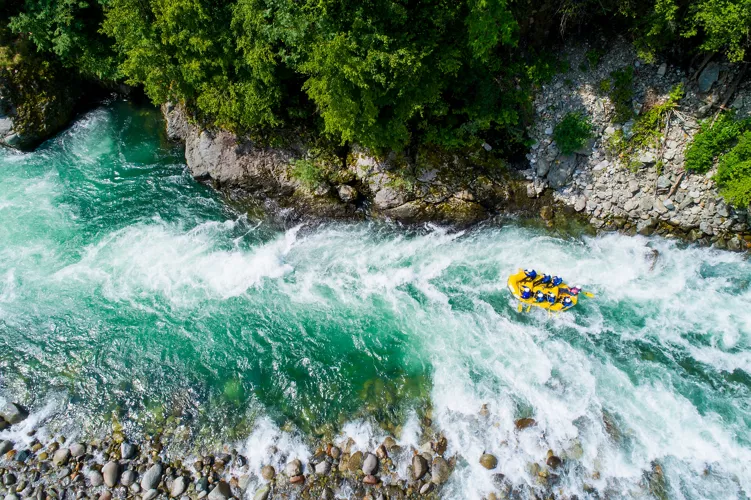 Italy's first rafting centre was opened in Valsesia, in Piedmont, and this has undoubtedly remained a point of reference for anyone wanting to try this sport for the first time: the descents here are designed for anyone aged over 12, with an introduction and exercises being provided before you head off to paddle along, surrounded by stunning views and with Mount Rosa as a backdrop.
Trentino, kissed by the sun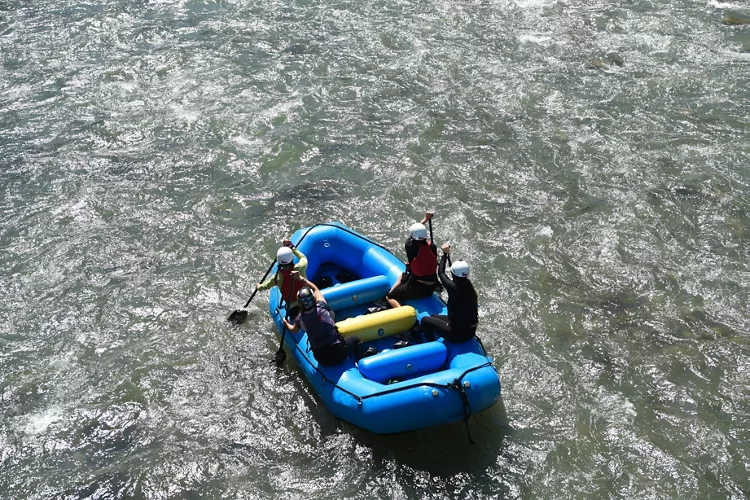 One of the 10 most beautiful places in the world to go rafting: this is how National Geographic described the River Noce, naming it the best location in Europe. The setting is the Val di Sole in Trentino: the various descents here are designed for different levels of experience, although the "quieter" stretches of the river are suitable for all.
Aosta Valley, calling all thrill seekers!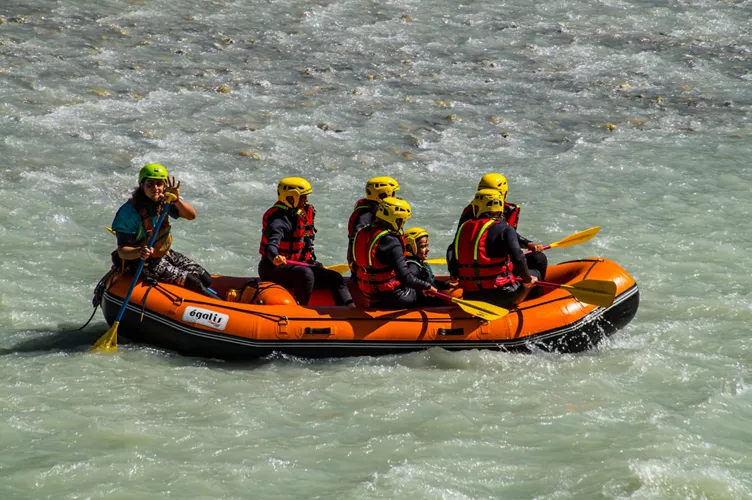 The glacial origin of the Dora Baltea river gives it a generous water level, flowing towards valleys with jumps, rapids and waterfalls: the view of Fort Bard from the river is picture-perfect, guaranteeing a snap that will get you plenty of likes on social media! Along this 17 km long, navigable waterway, the level of difficulty reaches IV+ in certain stretches and these are therefore reserved only for trained adrenaline seekers. 
Calabria, destination Raganello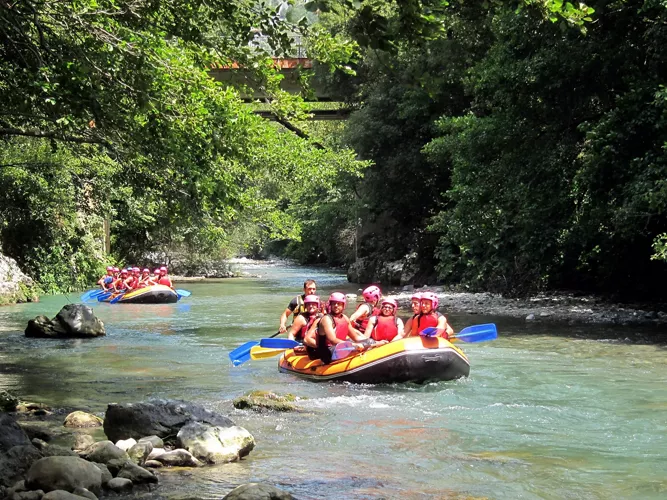 Put your rafting skills to the test, no matter your level, along the stunning waterways of the Pollino National Park in Calabria, with its steep gorges and wild nature. One of the most popular settings is the Lao river, especially along the stretch where it meets with the "lannello" tributary and flows into the Raganello canyon.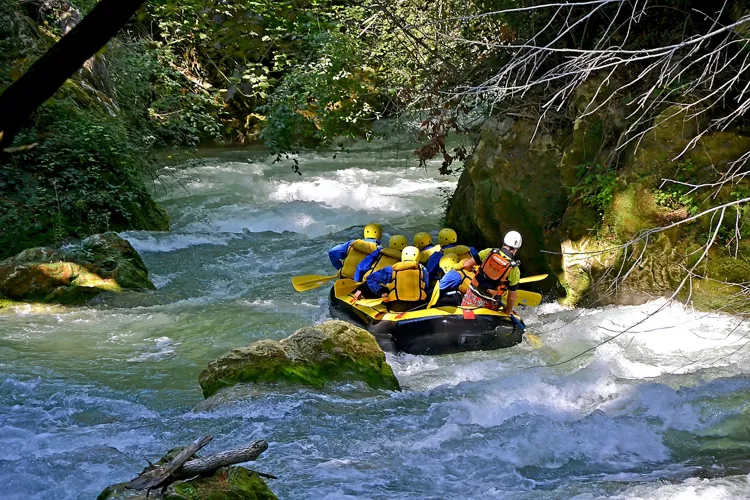 In the Sibillini Mountains National Park, where the Velino and Nera rivers come together to create the stunning Marmore falls (one of the highest waterfalls in Europe), there are numerous stretches that are very popular among rafters. When the temperature is right, you can also find natural springboards here to dive into the frothing waters below.