Immerse yourself in the greenery
6 locations from north to south where you can go forest bathing and rediscover yourself
Explore the unmissable places where you can go forest bathing in Italy and immerse yourself in the greenery to rediscover yourself.
Il Parco del Respiro nel Bosco della Paganella in Trentino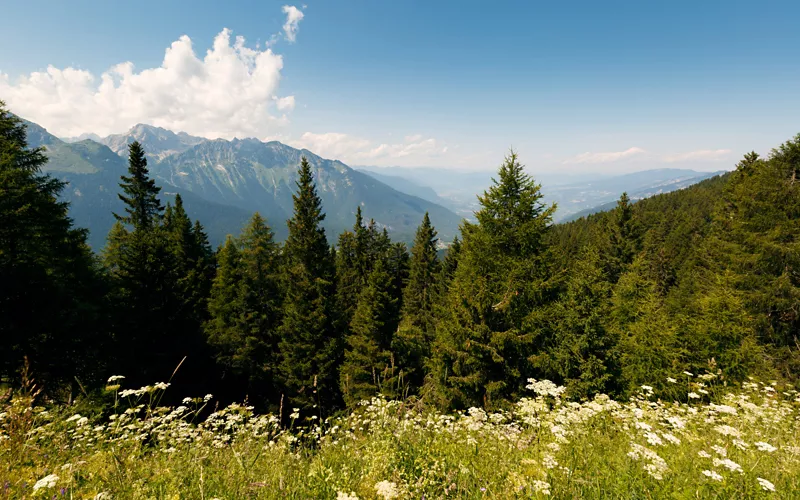 Il Parco del Respiro si trova nel bosco di Fai della Paganella, un luogo aperto a chiunque voglia sentirsi parte della natura incontaminata. Si trova a 30 minuti in auto da Trento; qui potete sperimentare i benefici del Forest Bathing in una splendida faggeta.
Seguite il sentiero Acqua e Faggi per addentrarvi nel bosco dove crescono anche pino silvestre, larice e abete rosso. Respirate a pieni polmoni il profumo degli alberi e godetevi la passeggiata con il suono dei ruscelli in sottofondo.

Oasi Zegna: alla scoperta della faggeta
L'Oasi Zegna si trova a Bielmonte, in Piemonte, nell'Alta Valsessera. La città più vicina è Biella, a 30 minuti di macchina. È il luogo perfetto per praticare il Forest Bathing nella splendida faggeta, attraversata da tre sentieri creati appositamente.
Camminate nel bosco, oppure fermatevi ad ascoltare i suoni della natura, inspirate l'aria carica di essenze. Il momento migliore per visitarlo è tra giugno e settembre, quando i faggi sono nel periodo di massima foliazione.

Il Parco della Maremma in Toscana, tra i boschi e il mare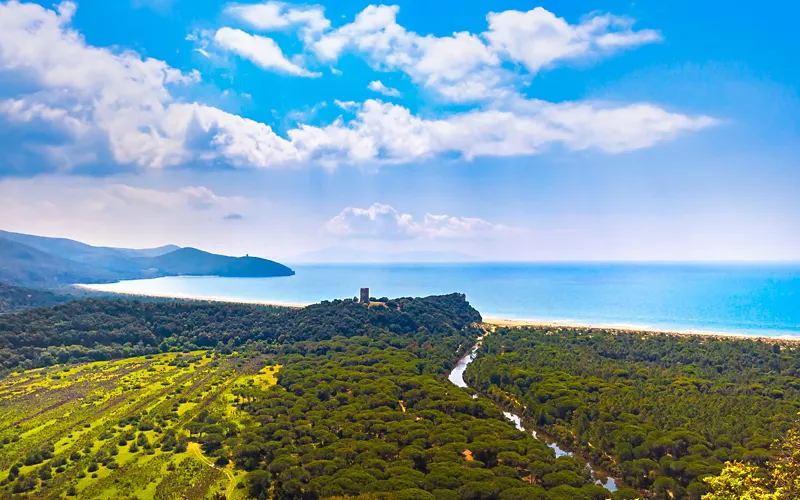 In Toscana il luogo perfetto per il Forest Bathing è il Parco della Maremma. Si trova in provincia di Grosseto e a due passi dal mare: qui vi aspetta anche la bellezza del litorale incontaminato.
Potete dedicarvi al Forest Bathing in autonomia, facendo una passeggiata nella Pineta Granducale, oppure partecipare a una delle giornate organizzate dal parco stesso e visitarlo con la guida di un esperto. Il percorso è lungo 4 chilometri, parte dalla località Pinottolai e arriva al Ponte delle Tartarughe.

La riserva MAB in Molise: un paradiso sull'Appennino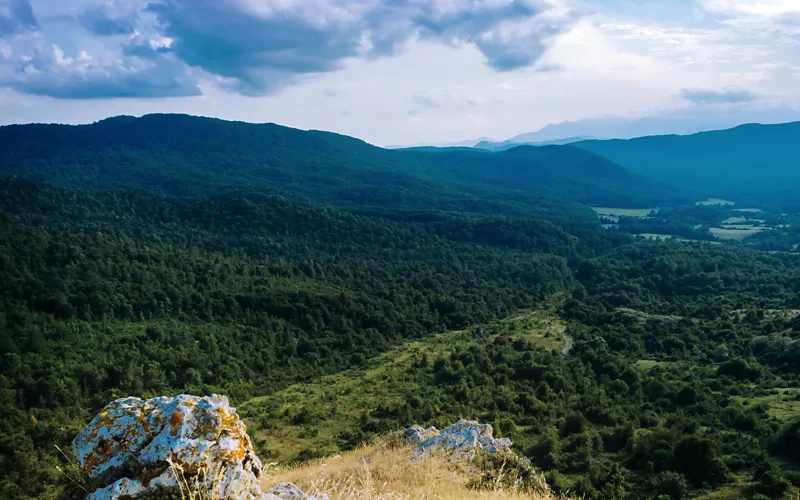 La riserva naturale di Collemeluccio-Montedimezzo, in Molise, è un paradiso naturale ed è stata dichiarata riserva UNESCO, inserita nel programma Man And Biosphere.
Il Forest Bathing qui si pratica a Monte Di Mezzo, in un paesaggio fiabesco, tra le acque del fiume Trigno e il torrente Salcito. Siete nel cuore dell'Appennino Molisano, a 40 minuti d'auto da Isernia.
Le Wood Walks nel Parco Nazionale d'Abruzzo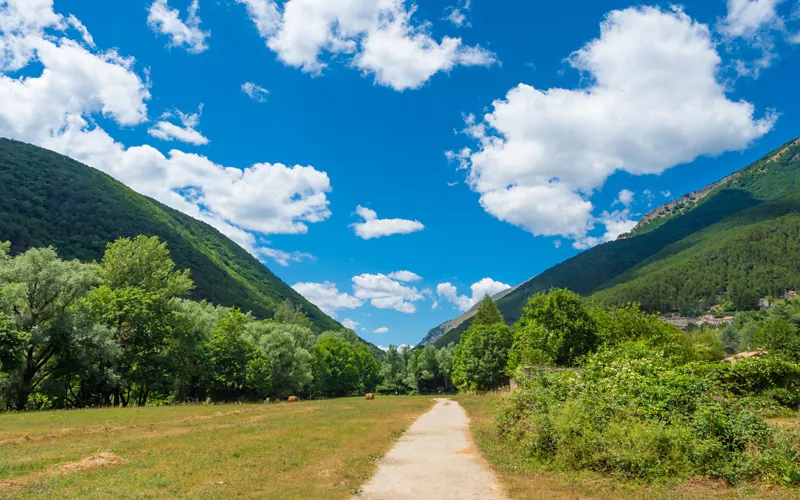 Godetevi le Wood Walks nel Parco Nazionale d'Abruzzo tra le faggete secolari, come il bosco di Difesa di Pescasseroli, dove si trova un percorso ad anello lungo 5 chilometri fra tronchi ricoperti da licheni.
Per una passeggiata più lunga imboccate il sentiero di 16 chilometri che parte da Forca d'Acero e arriva al Santuario di Monte Tranquillo. Si può percorrere anche in inverno con le ciaspole, ed è davvero un'esperienza suggestiva.

Riserva Naturale del Bosco di Malabotta in Sicilia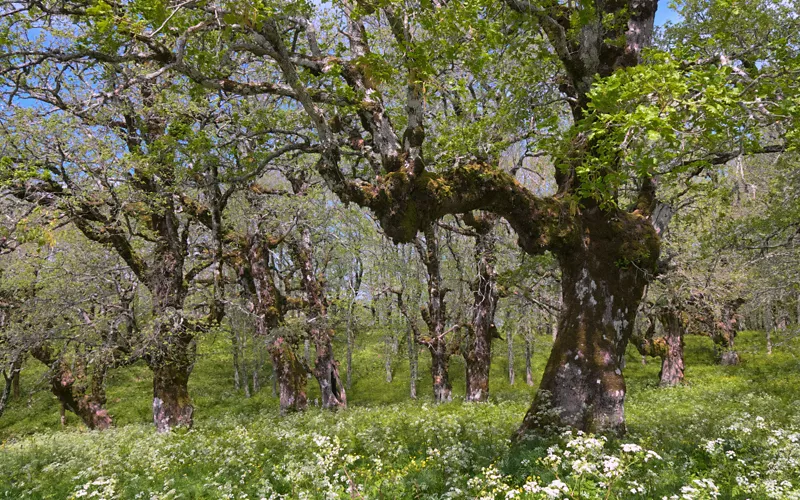 Nel cuore dei Monti Nebrodi, a circa un'ora e mezza da Messina, si trova la riserva naturale orientata del Bosco di Malabotta, uno dei boschi più antichi della Sicilia.
Qui, lungo il sentiero dei Patriarchi, gli alberi centenari – faggi, cerri, castagni, lecci e querce – vi accoglieranno sotto le loro fronde, per una sessione di Forest Bathing unica.
Il Forest Bathing è pronto a sorprendervi: staccate dallo stress della quotidianità e concedetevi la gioia della natura attraverso una terapia green e indimenticabile.