Everything you need to know about driving in Italy: road rules, tips and useful information
Powered by:

What are the requirements and documents necessary for driving in Italy?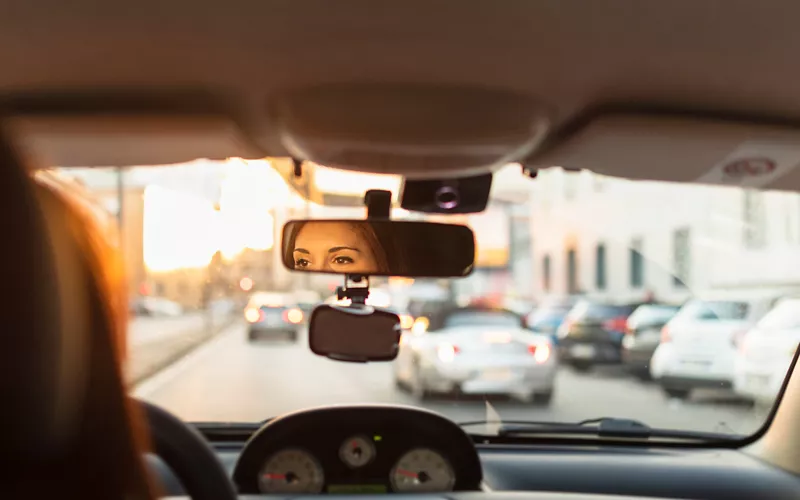 To drive in Italy you must be at least 18 years of age and hold a valid driving licence. The basic documents vary, depending on the type of vehicle.


The mandatory documents for a car from an EU country are:
Registration certificate
Driving licence
Insurance policy.
The mandatory documents for a car from a non-EU country, on the other hand, are:
Registration certificate
Driving licence issued by a foreign non-EU country
International driving licence or sworn translation of the licence
Green card or temporary border insurance policy, to be checked with your insurance company
Sticker with the initials of the country you are travelling from.
The same documents required for travelling by car apply for travelling by motorbike. On motorbikes it is mandatory to wear a UE approved helmet.
If the motorbike has an Italian number plate, you must show your vehicle tax payment sticker.
For camper vans, on the other hand, you must hold:
Driving licence from an EU country
If non-EU, international driving licence or a sworn translation of the licence
Insurance - civil liability against third parties
Vehicle registration card if EU; for non-EU, check whether you need a green card or temporary border insurance policy, and affix a sticker with the country's initials.
Requirements for renting a vehicle in Italy
Documents required for renting a car in Italy are:
Driving licence from an EU country, held for at least one year
If non-EU, international driving permit or a sworn translation of the licence
Identity document
Credit card in the driver's name.
The advice is to always check whether there are any age limits for the driver. Many companies require drivers to be at least 21 or 23 years of age to rent a car in Italy, with a maximum age limit of between 65 and 75. It is almost always necessary to have had a driving licence for at least one year.
What to keep in your car: car essentials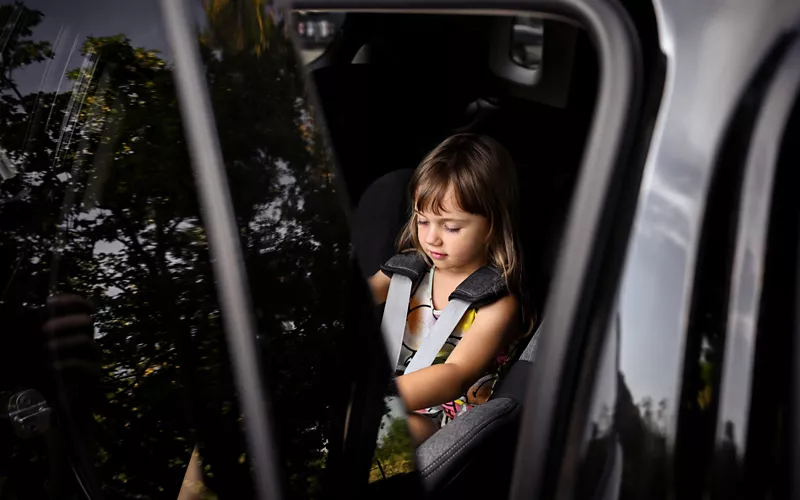 Warning triangle, which must be positioned at least 50 metres from the rear of the car in the event of an emergency stop.
Reflective jacket or high-visibility braces to be worn in the event of an accident or breakdown outside of built-up areas.
Seat belts for the driver and passengers. When travelling with children under 1.50 metres tall, additional caution is required: they must sit in approved child seats.
On motorbikes, if the driver is under 16 years of age, he cannot carry a passenger. Helmets are always compulsory. Persons over 16 years of age on a motorbike may carry a child over the age of 5, with a helmet. 
The main road rules to be followed in Italy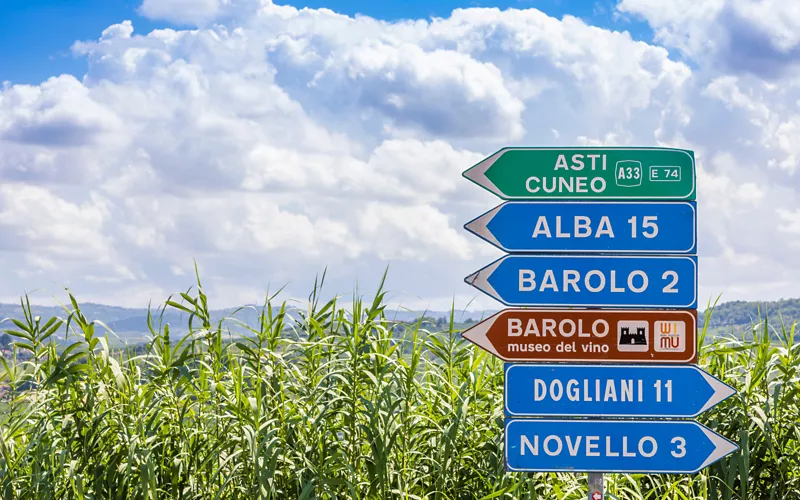 In Italy, driving is on the right-hand side, and the vehicle must occupy the free lane furthest to the right of the carriageway, while the emergency lane is reserved for emergency and rescue vehicles. Always maintain an adequate safety distance.
At roundabouts, priority should be given to those coming from the right, unless otherwise indicated.
Pay attention to Italian road signs: green signs indicate motorways, blue ones are for suburban roads and white for urban roads.
The speed limits in Italy
Do not exceed the speed limits: 130 km/h on motorways, 110 km/h on main roads, 90 km/h on secondary and local roads, 50 km/h in built-up areas.
Speed limits for newly-qualified drivers are the same for urban roads and secondary or local roads. Those who have held their licence for under three years, however, must observe special speed limits on motorways (100 km/h) and on main roads (90 km/h).
For camper vans, the limits are: 50 km/h in built-up areas, 80 km/h outside of built-up areas, 100 km/h on motorways (if over 3.5 t and up to 12 t total laden mass), 50 km/h in built-up areas, 70 km/h outside of built-up areas, 80 km/h on motorways (if over 12 t total laden mass).
For motorbikes and mini-cars up to 50 cc the maximum speed is 45 km/h. They are not allowed to drive on motorways, although this is possible for more powerful motorcycles.
Now let's move on to sidelights: when should they be switched on? You must always keep your sidelights and dipped beams on outside of built-up areas. Dipped beams, on the other hand, should be used from half an hour after sunset to half an hour before sunrise or in the event of poor visibility. In tunnels, dipped beams are mandatory and parking is prohibited. Motorcyclists must also keep their sidelights and dipped beams on in built-up areas.
Always stop at pedestrian crossings and do not drive in lanes reserved for public transport and in areas marked as ZTL (restricted traffic zones), i.e. in historic town centres, at the times indicated on the signs. If you are staying in a hotel within this area, report the registration plate number so that the managers can provide you with a permit.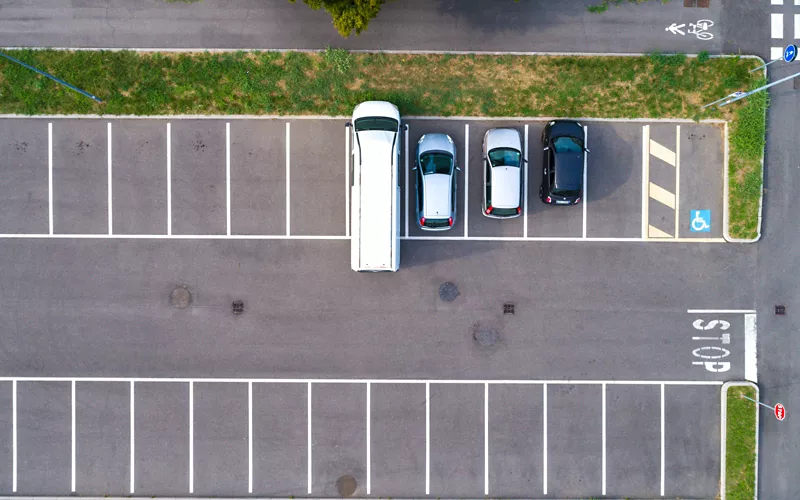 Pay attention to the colour of the markings: the blue lines indicate paid parking, so go to a tobacconist for an hourly coupon or use the machines in or near the car parks. White lines mean that parking is free, and yellow lines indicate that spaces are reserved.

Do not park in areas reserved for the disabled. These parking spaces are well marked with yellow lines and often have special signs. They are free of charge for those entitled to park and their carers, who can also park free of charge on the blue lines.
Italy toll roads and motorways
In Italy, most motorways, and some tunnels, are toll roads and are therefore chargeable. They are marked with green signs and the cost of the toll generally depends on the type of vehicle and the kilometres covered.
How to pay tolls in Italy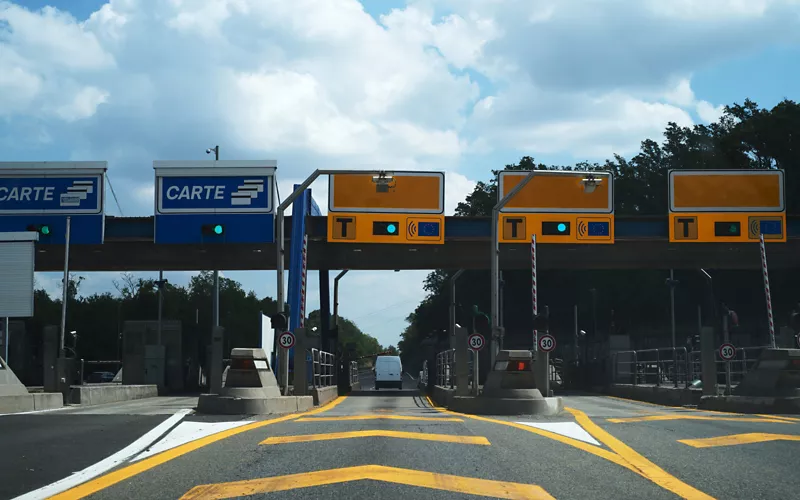 The payment system may vary from one motorway to another, although generally you collect a ticket at the turnstile when you enter the motorway, and pay either at the exit or at the end of the toll section. The fare is paid in cash or with credit or debit cards or prepaid cards.

The Telepass (Italian toll tag) - an electronic toll payment system - is also available for foreigners. 
Tips for safe driving on Italian roads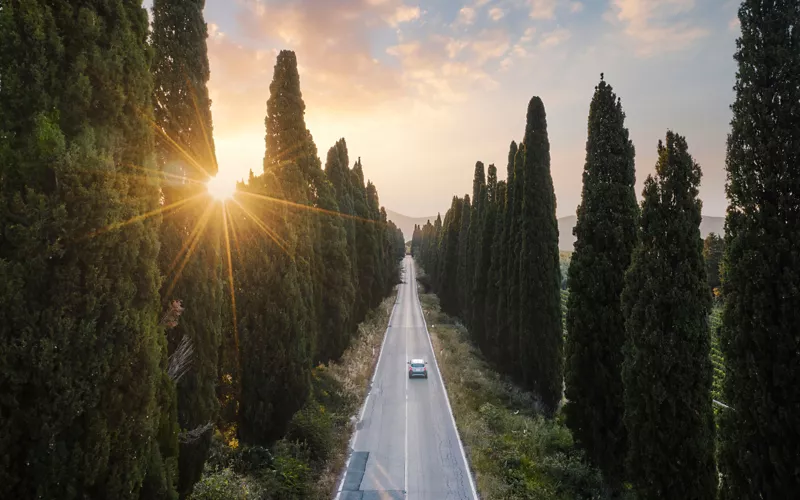 Wear prescription glasses if you are required to, and sunglasses when necessary, and remember to wear footwear and clothing that allow you to move freely. The use of mobile phones and electronic devices is prohibited, as is driving under the influence of drugs and/or psychotropic substances.
Alcohol driving limit in Italy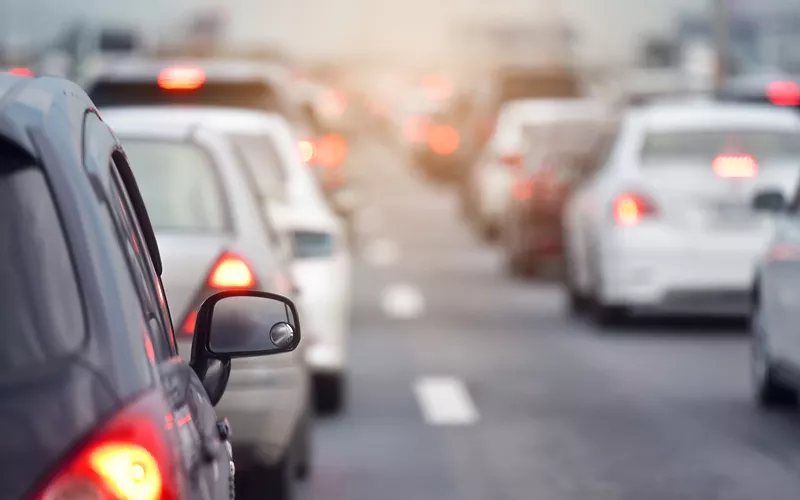 While there are no safe levels of alcohol consumption when driving, it is important to know that the permitted alcohol driving limit in Italy is 0.5 grams per litre and absolute 0 for new drivers (i.e. in the first three years after obtaining a licence) and professional drivers. This applies to all vehicles, including motorbikes.

In the event of drink-driving, penalties for high blood alcohol levels may include fines (from 527 to 6,000 euros in 2022) and/or the suspension or revocation of the driving licence, depending on the blood alcohol level detected. The law identifies three thresholds:
Blood Alcohol level up to 0.5 grams of alcohol per litre of blood
Blood alcohol level above 0.5 g/l but not exceeding 0.8 g/l
Blood alcohol level of more than 0.8 g/l but not more than 1.5 g/l
Blood alcohol level exceeding 1.5 g/l.
In the first two cases, the violation of the rule is punishable by an administrative penalty, while in the other two situations it is a criminal offence, sentenced by a court in monocratic composition, which provides, among other things, for the measure of detention.
Transporting dogs and other pets in a vehicle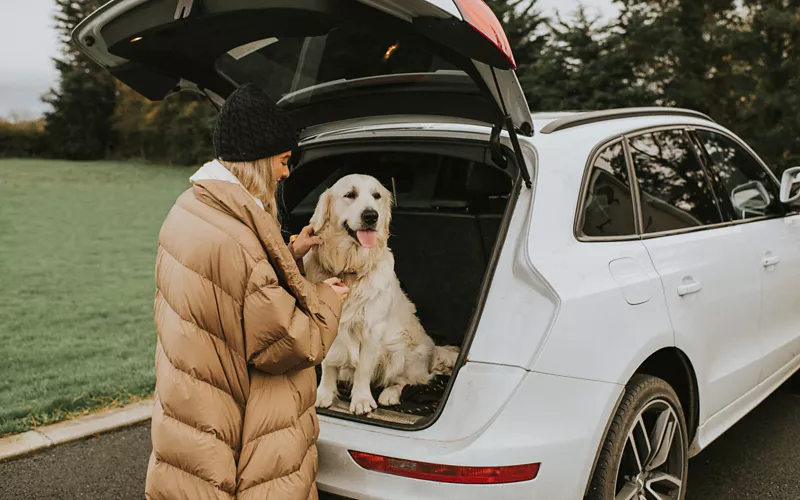 Do you have your pet on board? If so, make sure it is carried safely, in the back seats or in special cages, which are compulsory if you are transporting more than one animal. Advice for transporting dogs in cars, and animals in general, calls for common sense: make sure the animal is accustomed to being in a car, and do not travel for very long periods. Plan for numerous stops, remember to leave the rear window open a little for ventilation, and pay attention to the protection/safety systems. 

What you should do in the event of an accident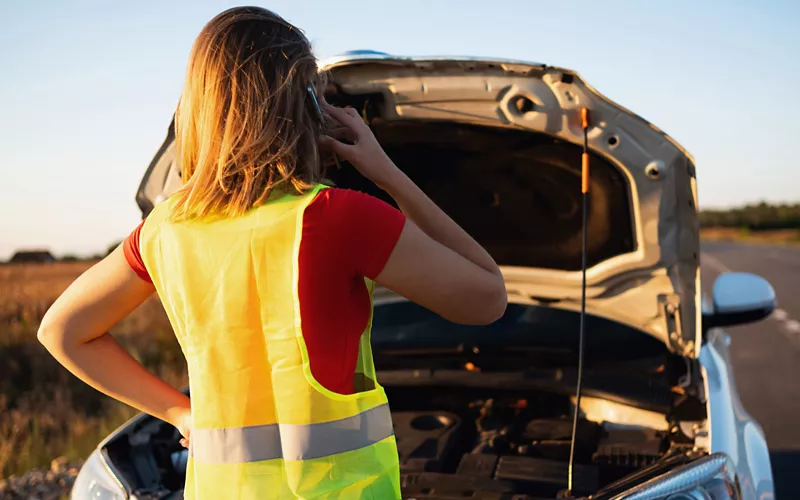 Accidents can happen, even when driving with the utmost caution. Don't panic: the Italian authorities will support you in the best possible way. In the meantime, wear a reflective vest or harness, then call the local police. To request ACI* roadside assistance, the toll-free number is 800.116.800, available 24 hours a day. 
What to do in the event of a road accident with casualties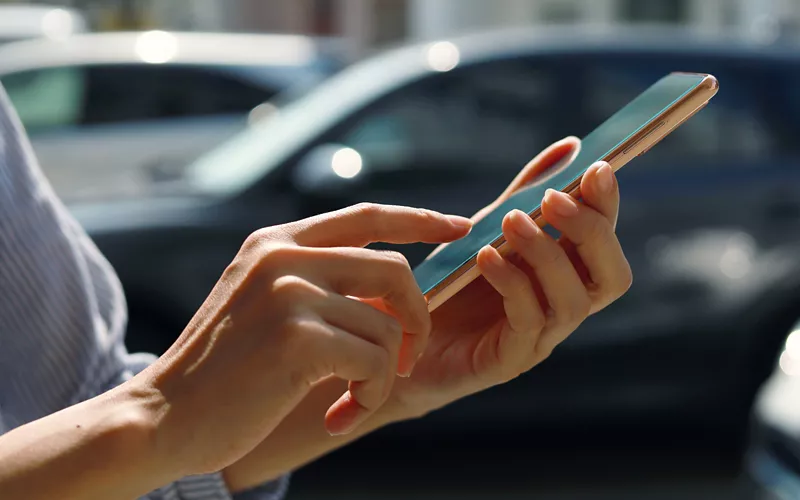 In this situation, calling for assistance is a priority. If you cause or witness an accident in which people or animals are injured, the driver is obliged to stop and provide assistance. The Single Emergency Number 112 (NUE 112) is the telephone number for calling the emergency services in all EU countries. There are 16 languages available. However, in Italy this number is not yet active in all regions and provinces. Therefore, the usual numbers may still be valid: 118 to request an ambulance; 112 for the Carabinieri (national gendarmerie of Italy); 113 Police or Traffic Police; 115 Fire Brigade.

To find out more, you can visit the Driving in Italy section on the Automobile Club d'Italia website.