Journey through Italy along the best routes for cycling enthusiasts
From North to South by bicycle: Italy is a choice destination for cyclists. There are bike routes suitable for all types of bike enthusiasts. Sportspeople wishing to indulge their athletic training can put on the famous Italian jersey la Maglia Rosa, and try one of the stages of the Giro d'Italia. Those who are looking for a slower pace of travel can enjoy cycling routes to immerse in the artistic, cultural and forever changing panorama of the peninsula. You will be pleasantly surprised by the Italian treasures you'll see while riding your bicycle.
Cycling Classics
From Milan-Sanremo to the Tirreno-Adriatico
Cycling enthusiasts in Italy are spoilt for choice. Visiting the peninsula retracing classic road cycling routes means following the paths taken by cycling champions while at the same time getting to discover the most authentic parts of Italy from your bicycle.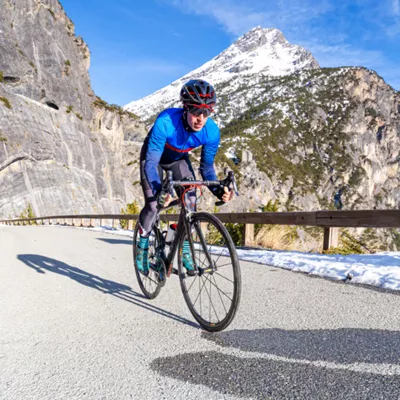 Giro d'Italia 2023
Pink Jersey experiences on the roads of the Giro
Unlike the great champions in the race, getting to wear the Pink Jersey is not the goal here, but rather to enjoy a travel experience where the pleasure of physical activity is accompanied by the enjoyment of art and history. We will reveal the secrets of each stage and allow you to discover the many gems to be found in small villages or larger towns, on the coastal roads or on the ones that climb to the highest peaks.