Piedmont
Pedaling in the ancient heart of Piedmont
It is not one of the most renowned itineraries, and yet it offers a great deal: mansions imbued with history, food that reminds of soil and labour, and jaw-dropping nature. We just have to find out together.
Amidst the rice paddies mirroring the clouds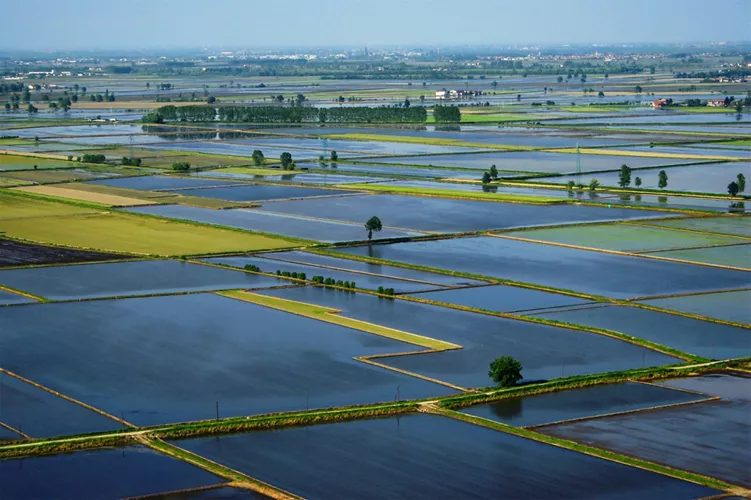 The route starts from Magenta – the iconic city of the Italian Risorgimento –, runs through the upper Po Valley and heads towards Piedmont. Sure, the roads are flat, but don't be mistaken. You will not fall short of excitement.
On entering Vercelli's surroundings, you find yourself in a different world and a different time. You are surrounded by the rice paddies depicted in the film Riso Amaro, the neorealistic masterpiece about the bitter life of the 'mondine' (rice-weeders). Grid patterned fields enclosed in barriers that prevent the water from outflowing, particularly from mid-April until mid-May, with a system of canals.
This is when the paddies are flooded with water and turn into mirrors for the sky and the clouds. Riding your bike here and touching on towns like Santhià, Cavaglià, Viverone, and Bollengo is a marvelous experience worth a weekend. A must-see is a visit of Lucedio Abbey, Trino, founded in 1123 by the Cistercian monks, who reclaimed the marshlands and introduced rice growing in mid-1400s. If you happen to have time to stop in Vercelli, the advice is not to miss the Basilica di Sant'Andrea with Gothic bell towers and a Romanesque façade.

In the La Mandria park, a blend of history and nature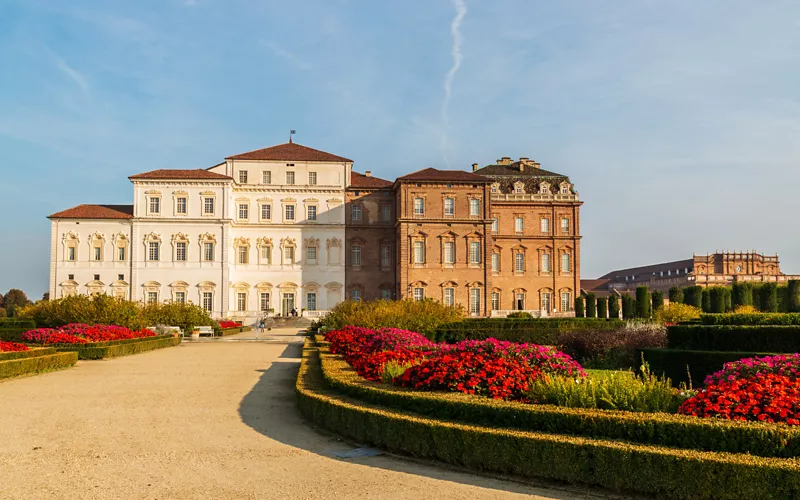 The final part of Milano-Torino is a praise to nature as well as history. The last kilometres of the cycling race unfold in the La Mandria Park, the first Regional Park founded in Italy (1978) as well as one of the most beautiful protected reserves.
The 30-square-kilometre area was a hunting estate for the Savoy family. The La Mandria Castle, in the park, the Venaria Reale Castle, and the Rivoli Castle – where the race finishes – are all jewels not to be missed. Such a blend of history, architecture and beauty enabled them to become part of the 22 splendid palaces and magnificent mansions in Piedmont (11 of which in Turin) that were enlisted in the Unesco World Heritage in 1997.
From a technical standpoint the race route does not feature any major difficulty. Mind the wind, however, and any close encounter with the wildlife. The course runs through a unique environment, rich with woods and meadows, ponds, and streams, where you can spot golden eagles, black storks, cranes, herons, woodpeckers, and roe deers.
By RCS Sport editorial staff