Umbria
Riding the bike towards Umbria
From Murlo to Terni, pedaling across blooming fields and sleepy villages. This is the green heart of Italy: oasis of silence, good food and two wheels.
Orvieto, art and Renaissance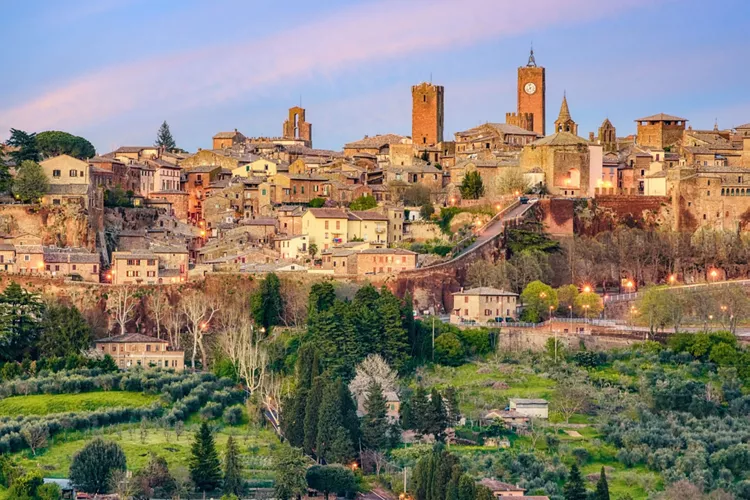 The transition from Tuscany to Umbria, between the municipalities of Chiusi and Po Bandino, is both charming and slightly tricky: not because of the gradients, but for the narrow winding switchback roads that require steady hands holding the handlebar and some extra attention. In comparison, the ascent from Fabro to Ficulle (427m of altitude) is a healthy breeze, followed by a descent into Orvieto, perched on a tuff cliff. From a distance it looks like a postcard-town, but it is worth a thorough visit. A must-see is the cathedral of Santa Maria Assunta, known as 'the Duomo'. It was built between the 13th and 14th centuries and is a masterpiece of Gothic architecture. Its famous facade is rich with mosaic, spires, statues, and sculptures, made by 20 different artists. Inside, you find a jewel that can delight even those who are not experts in art history: the chapel of Saint Brizio, featuring Renaissance frescos by Beato Angelico and Luca Signorelli.
In Narni, history and fiction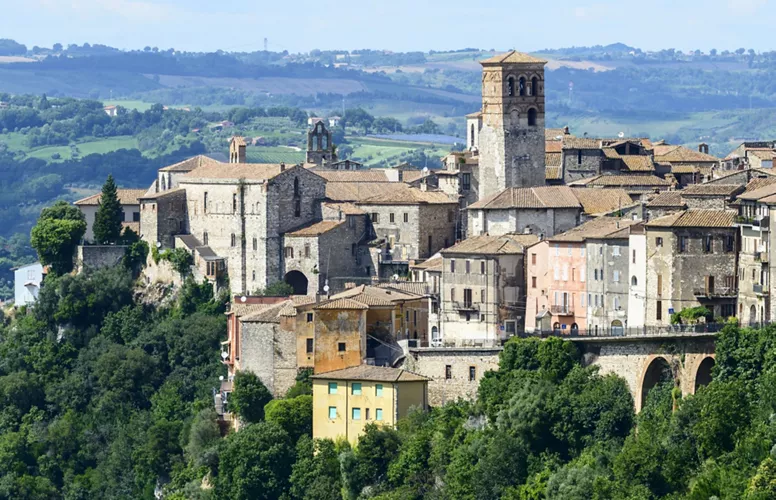 Past the town of Amelia, the riders fly towards the plain of Narni and, after a dozen kilometres, reach the finish in Terni. The final kilometres take place on wide, straight roads, suitable for everyone. Those who don't want to emulate the professionals, though, can take a shortcut. Our advice is to unclip your shoes from the pedals in Narni, a town dating back to the Neolithic Age that was conquered by the Romans in approx. 300 BC and was named Narnia. It has inspired the title of one of the most popular fantasy series ever: The Chronicles of Narnia. The author, Clive Staples Lewis, had never been here, but the sound of the name of this little town, associated with a spot on an old map of Italy, was enough for him to fall in love with it. But since you are here, make the most of it. Get lost in the alleyways, the small squares, the stairways, and the palaces of this Medieval village. And then, visit the Underground Narni: several rooms (that were discovered only in 1979) in which you can see artifacts from different times featuring the history of this place. The remains of a Roman reservoir are fascinating, just as is the room where the interrogations by the Inquisition were held in the Middle-Ages.
By the editorial staff of RCS Sport.