2023 guide to long holidays and public holidays
2023 guide to long weekend and public holidays in Italy
Discover all the best combinations of long weekends in 2023 for holidays in Italy without using leave days.
2023 calendar with public holidays and long weekends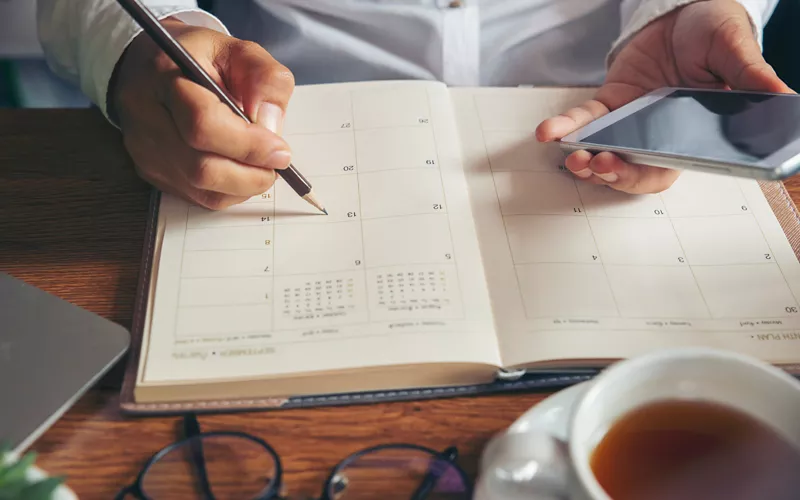 The year 2023 is particularly rich in time off related to the main festivities celebrated in Italy.
Here are the main work and school holidays in 2023, and tips for taking long weekends without taking days off:
Easter and Easter Monday 2023: Sunday the 9th and Monday the 10th of April combine with Saturday for a three-day long weekend;

Labour Day 2023: Monday, 1 May, 3-day long weekend with the preceding Saturday and Sunday;

Republic Day 2023: Friday, 2 June;

Ferragosto 2023: Tuesday 15 August, four days with one day off;

1 November, All Souls Long Weekend 2023: taking 30 and 31 October off you will have five days' holiday;

Feast of the Immaculate Conception 2023: five-day long weekend, 8 to 10 December 2023;

Christmas and Boxing Day 2023: 4 full days from 23 to 26 December.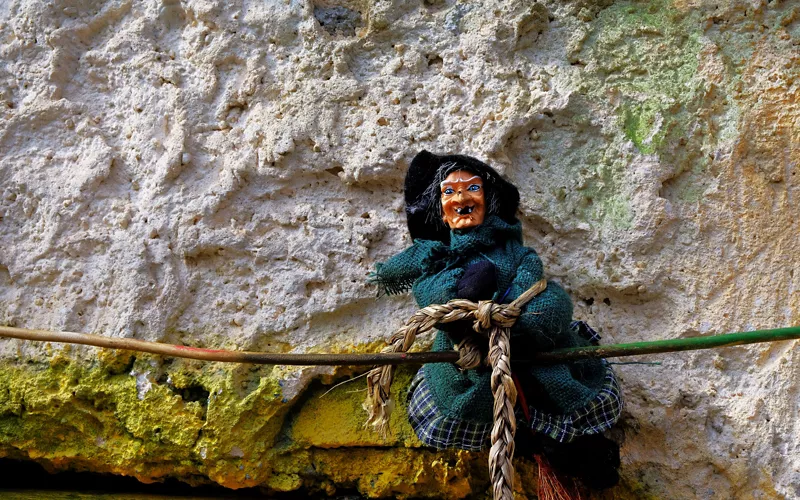 The weekday on which Epiphany falls, 6 January, varies each year. Indeed, it is not always possible to take advantage of the long weekend and treat yourself to a short holiday.
Epiphany 2023, a Friday, was an opportunity for many to discover the traditions and events for Epiphany organised throughout the country. 
Carnival 2023: masks and traditions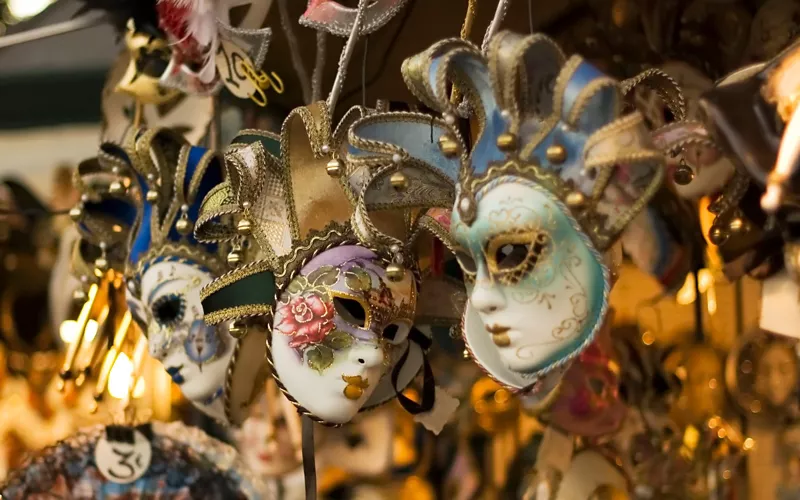 Carnival in Italy is deeply rooted in all regions. Every year you are spoilt for choice among the most famous carnivals in Italy, from celebrations in Viareggio by the sea to those in Ivrea, among the oldest in Italy, not forgetting Acireale, a stone's throw from Catania.
We ask ourselves every year: when does Carnival begin and when does it end? In 2023, the celebration begins on 5 February, exactly 70 days before Easter Sunday, ending on 21 February, Shrove Tuesday. Dates not to be missed for Carnival 2023 include 16 February, Shrove Thursday, and Sunday 19 February.
Easter and Easter Monday 2023, a great opportunity to be outdoors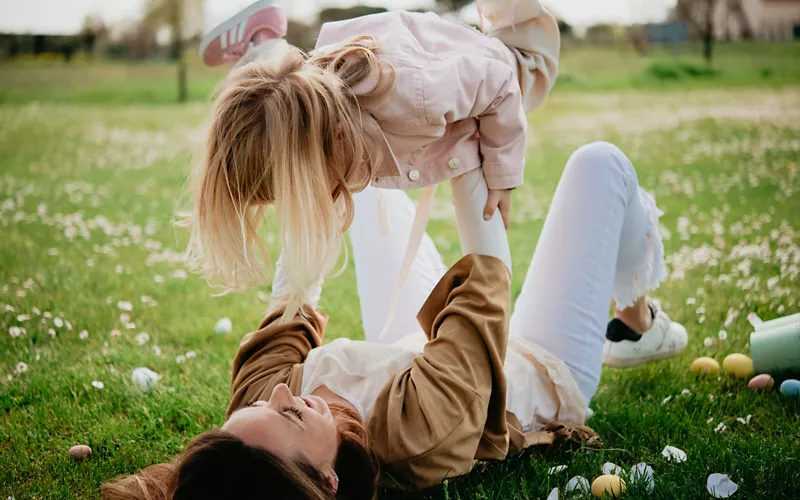 Where to go for Easter and Easter Monday in Italy? Good weather generally entices people to get out of the house and spend time outdoors. Set out to discover unique events, traditions and places in Italy.
From Easter in Bormio in Lombardy to the Procession of the Mysteries in Trapani, the events for Easter 2023 run from north to south. If you want to organise an out-of-town trip, Easter 2023 falls on Sunday 9 April, while Easter Monday will be celebrated on the following day, Monday 10 April.
25 April Liberation Day long weekend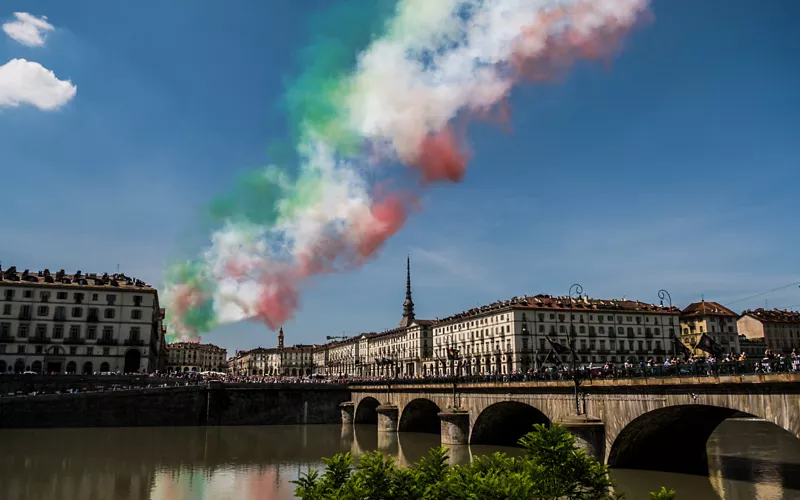 25 April is Liberation Day in Italy, officially established in 1946 to commemorate the fall of the fascist regime. 25 April 2023 falls on a Tuesday and for many Italians it will be the ideal opportunity to enjoy a long weekend.
What to do on 25 April in Italy? From north to the south throughout Italy, events are organised to commemorate this date, starting with the one in Rome that ends with the Frecce Tricolori show over the skies of the capital. You can take advantage of the fine weather treating yourself to a day at the seaside, from Sicily to Liguria, or immersing yourself in the nature of the Val d'Orcia in Tuscany, or enjoying a visit of the towns on Lake Como.
1 May 2023, Labour Day: not just concerts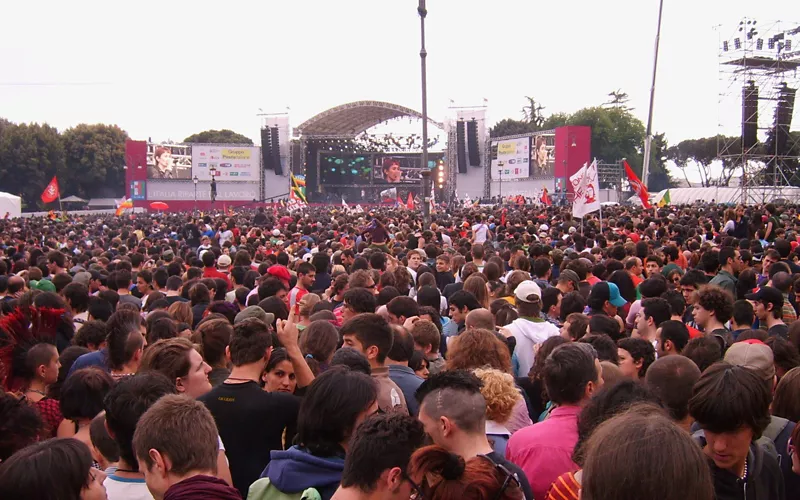 As is the case in many countries around the world, Labour Day is also celebrated in Italy on 1 May, in memory of the many struggles for workers' rights. 1 May 2023 falls on a Monday: you can think about extending your weekend by a day and indulge in a little travel.
Where to go and what to do in Italy? There are two main events for 1 May 2023: the concert in Piazza San Giovanni in Laterano in Rome, a tradition dating back to 1990, and the concert in the archaeological park of the Greek Walls in Taranto.
If you prefer a quiet day, you can go for a walk to discover Cinque Terre or take a dip surrounded by the pine forests of Emilia-Romagna.
2 June, Republic Day: a foretaste of summer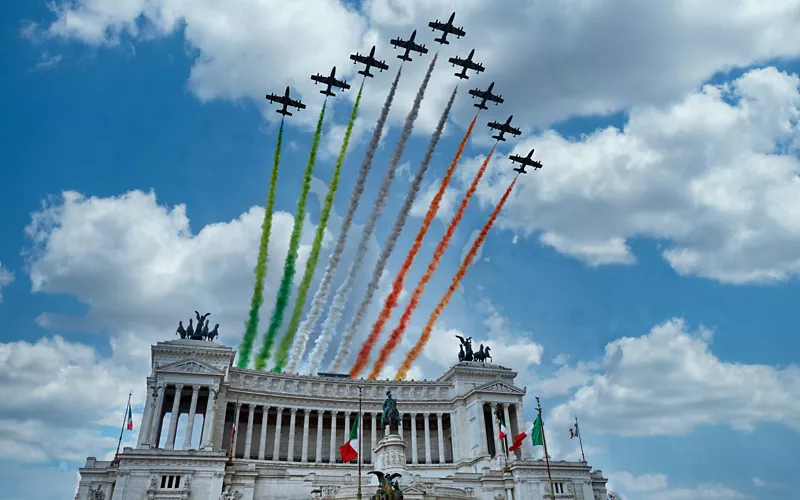 2 June is Republic Day in Italy: in 1946, a referendum was held to decide which form of state to adopt after the end of World War II. One of the most important events for 2 June 2023 will be the traditional military parade along Rome's Fori Imperiali and the Frecce Tricolori show.
If you are looking for ideas on what to do on 2 June in Italy, we suggest you take advantage of the long weekend to immerse yourself in the beauty of Cilento, a paradise for lovers of the sea, nature and excursions. For an adrenaline-fuelled, long weekend for 2 June, then, the many amusement parks, such as Mirabilandia and Gardaland, await you with attractions for the whole family.
Ferragosto 2023 (15 August): by the sea for a great classic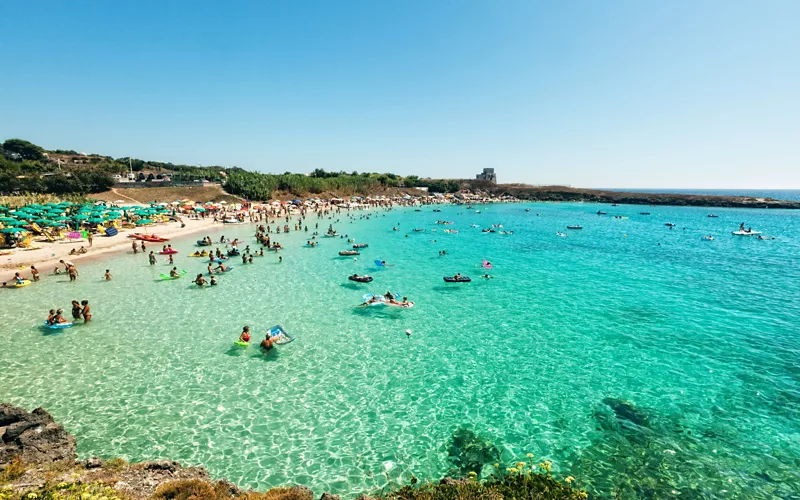 Ferragosto, holiday established in Ancient Rome, today represents an unmissable opportunity to enjoy the sea and the sun. On 15 August 2023, schools are closed, millions of Italians are on holiday and Italy's most beautiful beaches are filled with colourful umbrellas.
Where to go on 15 August and what to do? If you are looking for beautiful beaches and crystal-clear waters, Apulia, Sicily and Sardinia will welcome you with open arms. If after a day at the beach you want to have fun in the wildest nightlife, we suggest the Riviera Romagnola. Ferragosto is also the time when art cities empty out, but many museums remain open: a perfect opportunity to visit Florence, Rome or Bologna without the crowds of tourists.
1 November, the 'All Souls long weekend' 2023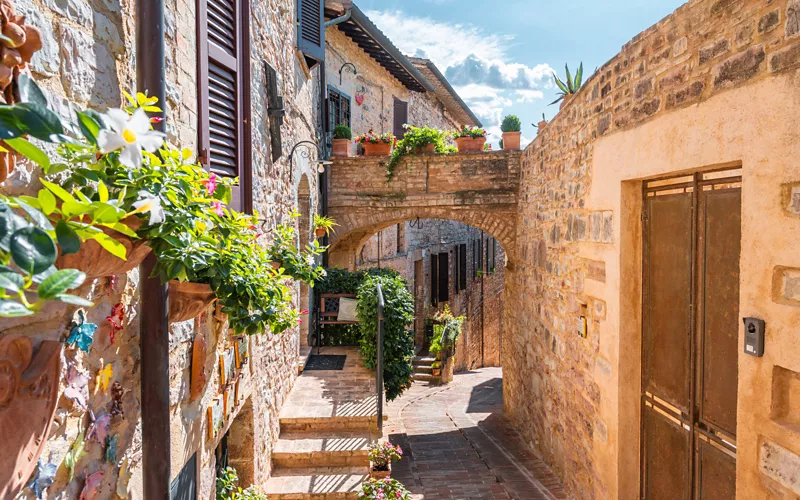 1 November is the Feast of All Saints and, in Italy too, it is celebrated with traditional religious events. Together with the commemoration of the dead, which falls on the following day, 2 November, this long weekend is perfect to indulge in a weekend of Italian wonders.
Where to go in Italy for the 1 November weekend? We suggest an out-of-town excursion to the Castles of the Duchy of Parma and Piacenza or an adventure along the Etruscan-Roman Wine Route, between charming Umbrian villages and the nature of the Tiber Valley.
Long weekend 8 December 2023, the Feast of the Immaculate Conception to prepare for Christmas
8 December is the Feast of the Immaculate Conception, established in 1854 by Pope Pius IX. Traditionally on this day, Italian homes and squares are filled with the warmth of Christmas trees and Nativity scenes. The Feast of the Immaculate Conception in 2023 falls on a Friday: devote the long weekend to the many events for 8 December that colour the whole country, from north to south, in celebration.
On 8 December, Christmas markets fill Italian cities and on that same day, witness the lighting of holiday illuminations, from Salerno to Gaeta, not forgetting the Luci d'Artista in Turin. You are spoilt for choice: everywhere in Italy, 8 December is quite thrilling. Moreover, for those living or working in Milan, celebrations begin a day earlier: 7 December is St Ambrose, the city's patron saint.
Christmas 2023 and the magic of tradition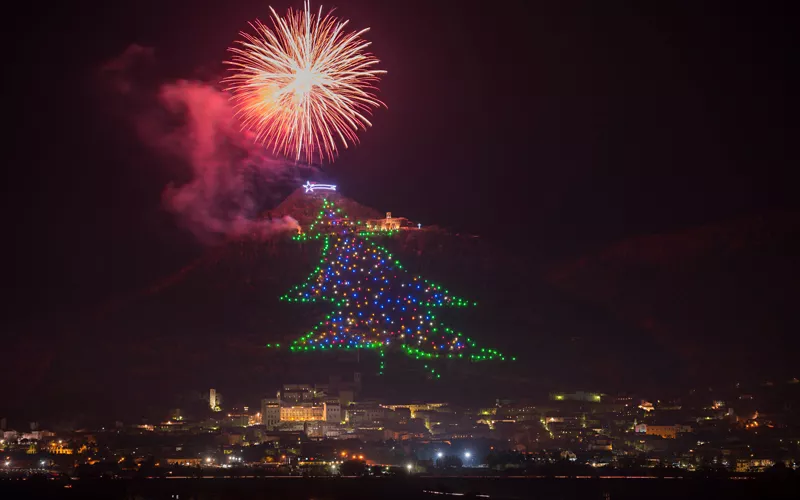 Christmas in 2023 falls on a Monday, so combining the weekend before it and Boxing Day after will give you four days off.
Many Christmas events take place around Italy and there are many possibilities for fun-filled Christmas holidays in 2023 for the whole family.
Montepulciano at Christmas becomes a large village with the largest markets in central Italy. The Medici Fortress is transformed into Father Christmas's Castle, while the large Christmas tree in Gubbio will leave you speechless.
A great alternative is a visit to Italy's cities of art, festively decorated and full of activities that will make this holiday period even more special.
New Year's Eve 2024 to start the New Year in Italy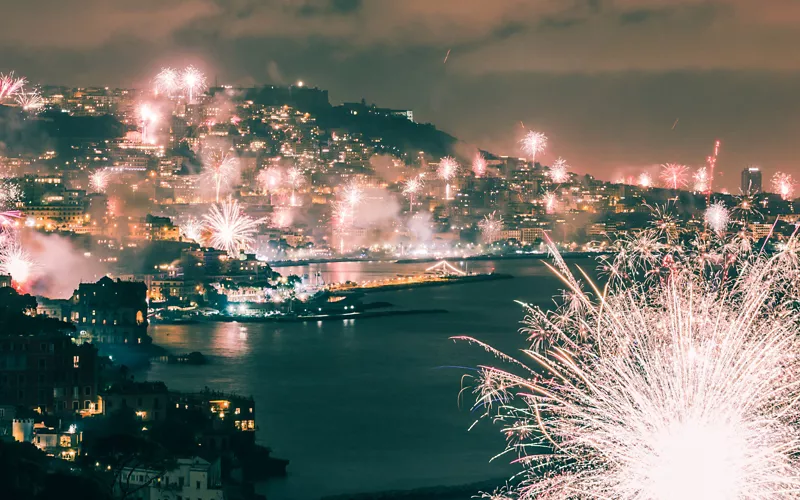 Taking an extra day off at the beginning of the year is perhaps the best way to start it off: New Year's 2024 falls on a Monday, so it is practically perfect to start the year by extending the last weekend of 2023. New Year's Eve, Sunday 31 December 2023, is traditionally associated with events in the squares and celebrations in the company of friends, including big dinners and parties.
New Year's 2024 concerts will be held in the main Italian squares, from Rome to Naples, but among the New Year's destinations for 2024 in Italy we also suggest the many family hotels in the mountains, starting with those in the Dolomites, and amusement parks such as Gardaland or Cinecittà World.
If you want something quieter, perhaps as a couple, New Year's at the spa is a good alternative to celebrate the arrival of the New Year with love.