italy
Seaside Villages
Perched on hillsides, standing on white, rocky or volcanic beaches, expanding on an island over the centuries: these are four of the most interesting seaside villages in Italy.
An island, its village and its sea: the charm of Procida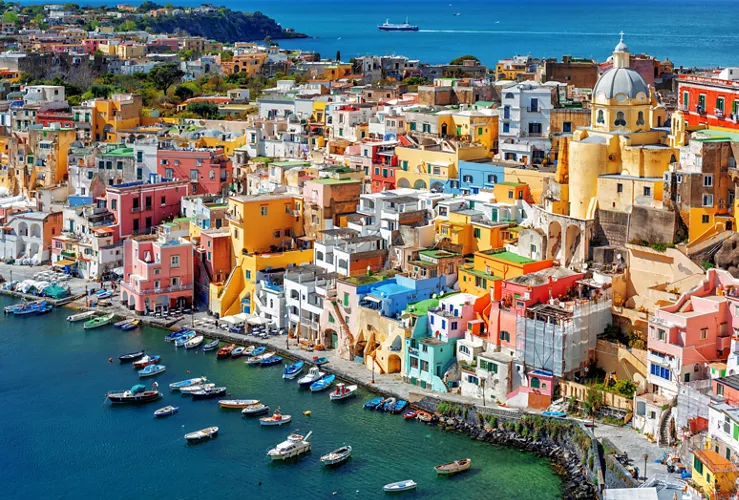 Procida: this journey could hardly begin anywhere else, given the charm of Procida and its nomination as the Italian Capital of Culture 2022. The lands of this island are places of exploration, knowledge and experimentation, a metaphor for mankind and a model of cultures. There is also the added value of care for the landscape, environmental and cultural heritage, since every effort made in this direction is always rewarded - especially so in times of pandemic - with the re-appropriation of otherwise lost spaces, flavours and perfumes. Crafts, food and wine complete the offering, together with many excursions by land and sea.
Castelmola: a terrace overlooking the wonders of Sicily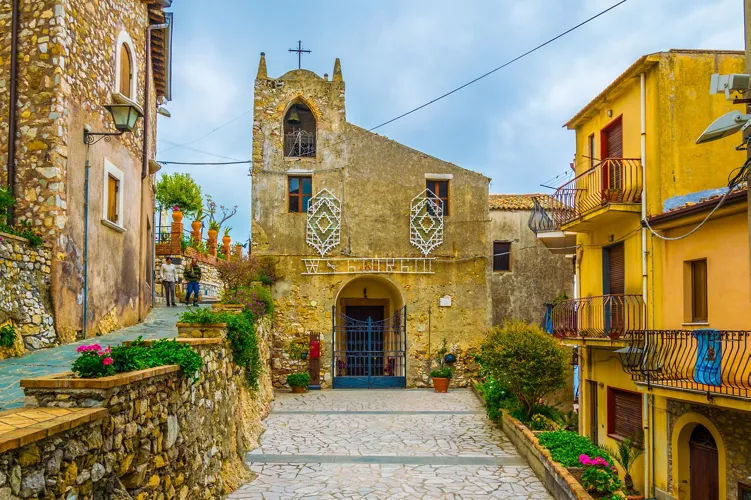 Among "the most beautiful villages in Italy", here you can enjoy the view from above over Taormina and the sea that frames it. It is stands at more than 500 metres above sea level, with its own Greek-Roman theatre and Mediaeval monuments. Here, Arab, Roman, Norman and other dominations have followed in each other's footsteps: this makes Castelmola a rare example in the world of synthesis between history, art, architecture and urban planning. There are many mule tracks in this area, cared for and equipped to be travelled on foot, mountain bike or horseback. Climbing up Mount Venere to almost 900 metres, paragliding is also possible.
The Marches Region and one of its icons - life on the go: San Benedetto del Tronto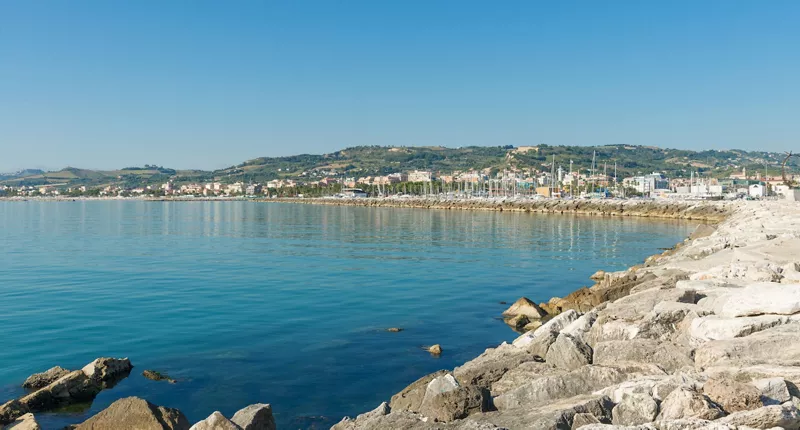 A delightful view of the Adriatic Sea, with the ancient village stretching out towards the sea between beautiful monuments and ancient churches, as far as the Torrione overlooking the city: built between XII and XIII centuries, San Benedetto del Tronto has an hexagonal ground plan - which is rare for fortifications of this kind at the time - with a shape recalling the hull of a ship. Once you have toured the alleys of San Benedetto, you can now set off along one of many different circular trekking routes and discover postcard views at every corner, all with the sea in the background. Discovering local cuisine.
A promenade for everyone between history and poetry: Porto Recanati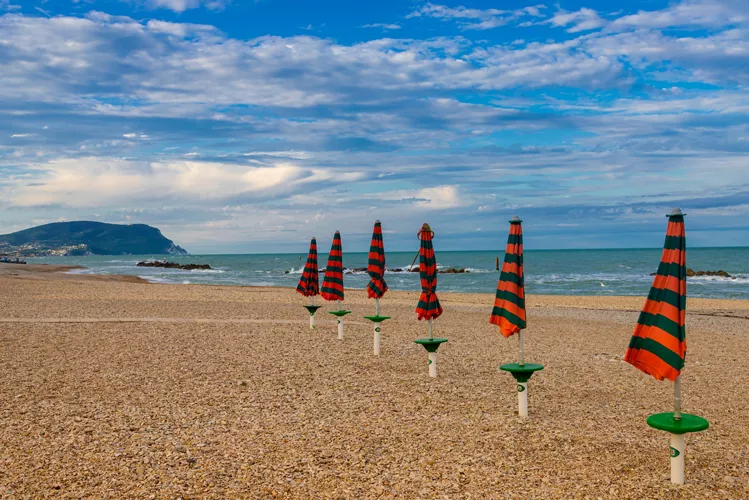 Dominated by the Swabian Castle, built in the Middle Ages, Porto Recanati is a characteristic fishing village nestled in the marvel of Monte Conero and stretches along nine kilometres of beaches, pleasantly accessible to all thanks to the completely pedestrian promenade. But it also 'extends' outside its 'city' layout, with routes on cycle paths that penetrate into the Mediterranean maquis to offer various nature excursions. These places gave birth to Giacomo Leopardi and inspired his work.