Naples
Procida: a crossroads of experiences for all the senses
The island nestled in the Gulf of Naples is a hospitable place for relaxing holidays of discovery all year round. Looking forward to summer.
After an uphill start a reward is assured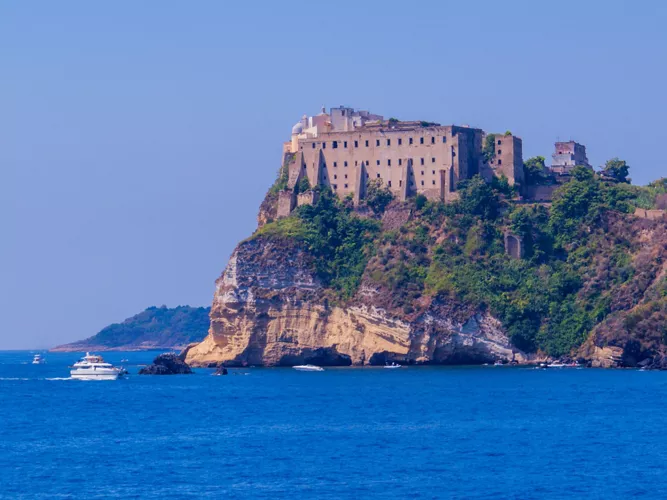 The first item in the Procida travelogue is well worth all the effort it takes to reach it: a steep climb with astonishing views over the Gulf of Naples leads up to the fortified village of Terra Murata, a place of unique charm perched on the highest part of Procida. Don't miss a visit to Palazzo D'Avalos (1563) which, over the centuries, has been a noble residence, Royal Palace and even a fortified prison. Today, you will find original elements and atmospheres for each of these transformations.
Pampering, discoveries and the flavour of the sea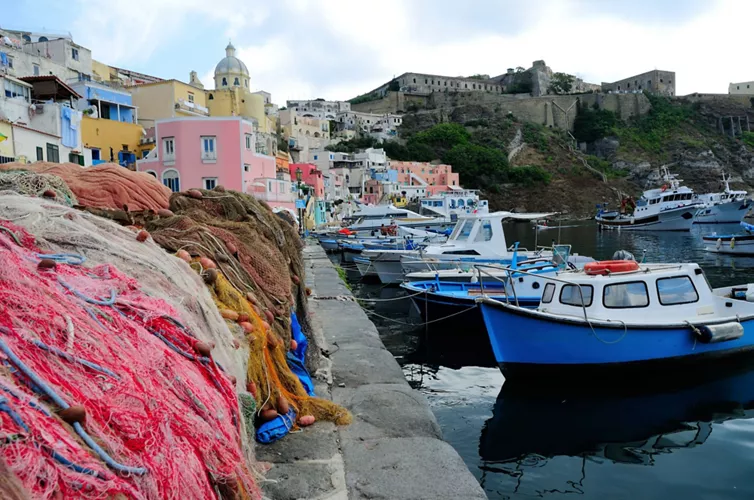 There are many experiences to be enjoyed in Procida, from an aperitif served on a boat at sunset (with music on board but without touring the island) to excursions getting to know the sea - an inseparable aspect of island life (and cuisine). Get ready to set sail on boats with transparent bottoms to scrutinize - day or night - the seabed surrounding the island. The same boats are used every day by local fishermen to catch precious treasures for lovers of good food.
Hunting for the sea's culinary treasures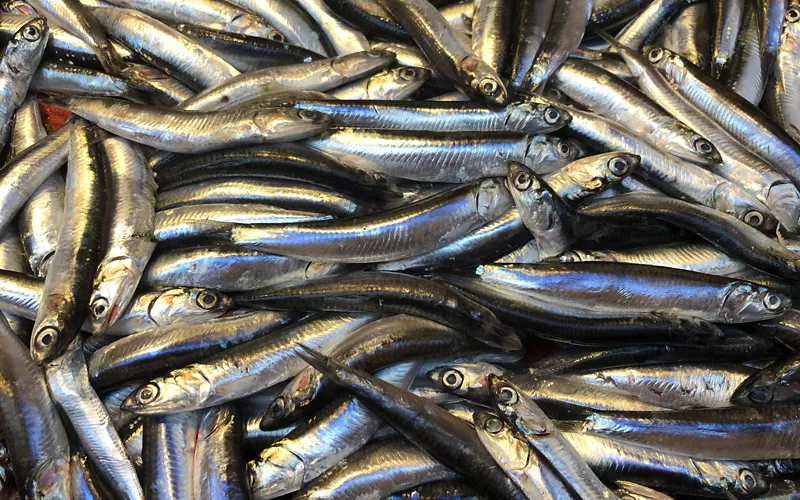 Like a true fisherman from Procida and actually in the company of some of them, you can go on a night fishing trip for anchovies, exquisite blue fish with well-known properties and the protagonist of many traditional island dishes. On board a "saccaleva" - the typical boat used for this kind of fishing - you will spend a night laying the nets, attracting the anchovies with fishing lamps and then checking and hauling in the catch.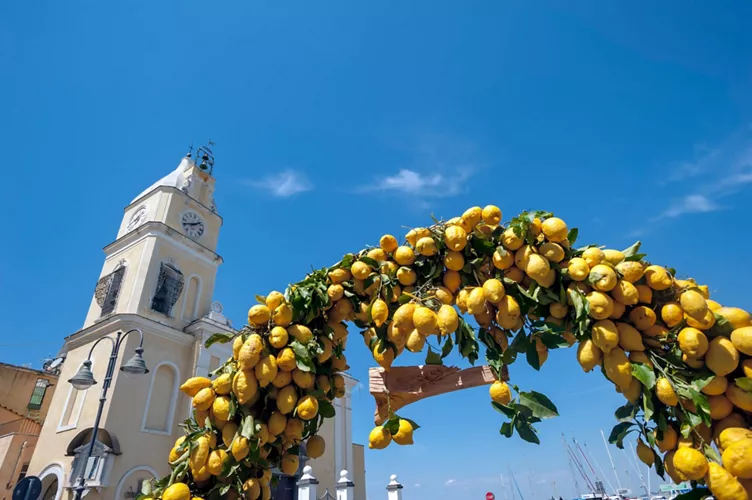 Traditional cuisine, naturally with fish in the forefront, is served by the island's small restaurants and trattorias, often managed by fishermen themselves: here, truly local produce is never a mirage. Dishes on the menu also include lemon salad, a very fresh recipe with poor origins, which you can try to prepare yourselves - starting with picking lemons in the island's groves.
Iconic, picture-postcard Procida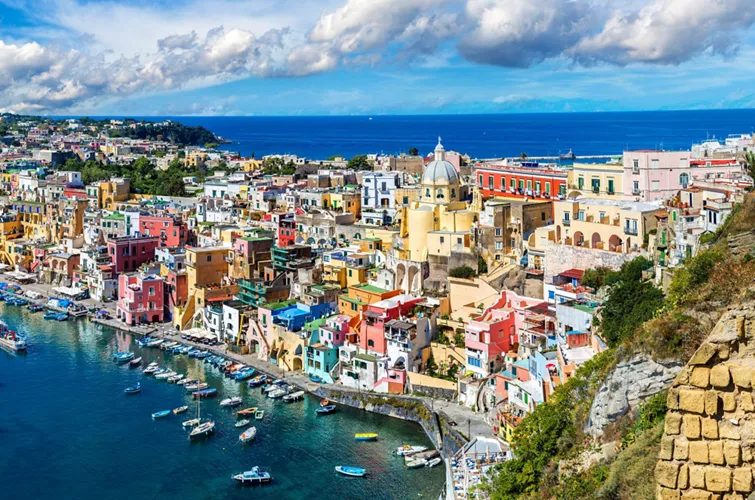 An unforgettable stroll after arriving in Procida goes to Marina di Corricella, the colourful village that makes this island so well-known all over the world thanks not the least to a photo taken right here to promote new colour screens by Apple and Microsoft alike. Set out like an amphitheatre overlooking the sea, this small fishing village - the oldest on the island - is a peaceful and seductive retreat for relaxing holidays.
An island for regenerating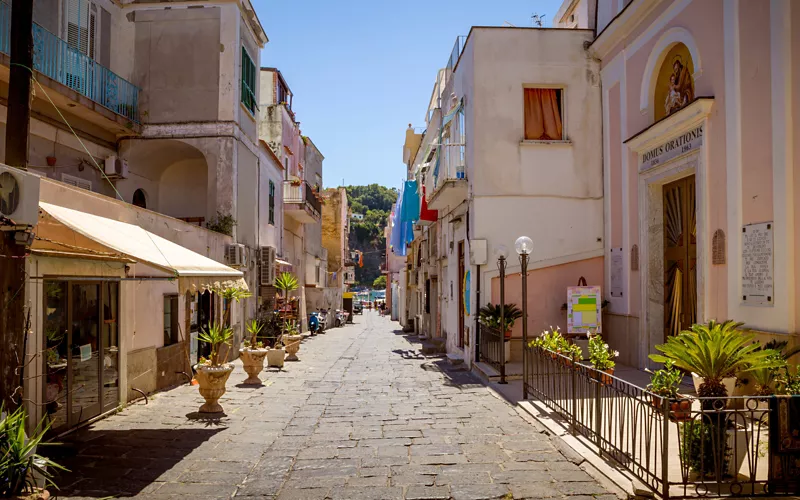 Alone or in company, once you have toured the narrow streets and alleys of Procida, perhaps before going to the beach (the island's mild climate means you can enjoy bathing practically all year round), you can treat yourself to a moment of well-being in the local spa, built entirely of lava stone with a contemporary and unique design. There's a huge choice: sauna, hammam, jacuzzi, emotional shower with chromotherapy or an ice fountain to regenerate the body. There are also large common areas for relaxation where you can enjoy an impressive selection of standard and herbal teas.