Pizza
One of Italy's world-famous specialities made by skilled hands: the Art of Neapolitan 'Pizzaiuolo' has earned status as a UNESCO Intangible Cultural Heritage of Humanity.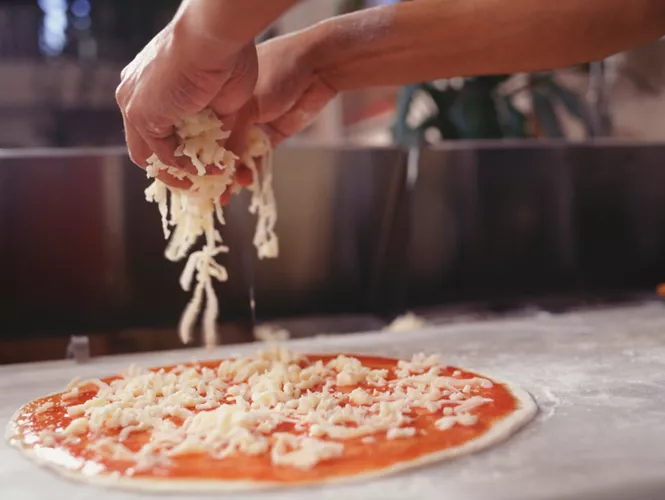 By now appreciated and served the world over, pizza is an original dish of Italian cuisine, even though its history is still pretty contested, with debates over its geographical birthplace and the etymology of its name, among others. Nevertheless, even ancient peoples, such as the Egyptians, Romans, and Greeks ate foccaccia breads very similar to pizza and writings from the year 1000, found in the Italian towns of Gaeta and Penne (in Abruzzo), refer to the term pizza, which later also popped up in other cities, including Pesaro, Rome and L'Aquila.
Despite the likelihood of its ancient birth date, it is certain that a flatbread was coined as pizza in Naples around 1500 (the word pizza probably deriving from Pitta, which will remind Anglo-Saxons of the Greek Pita bread). Thus, within Italy, pizza is an icon within in the pantheon of Neapolitan gastronomy.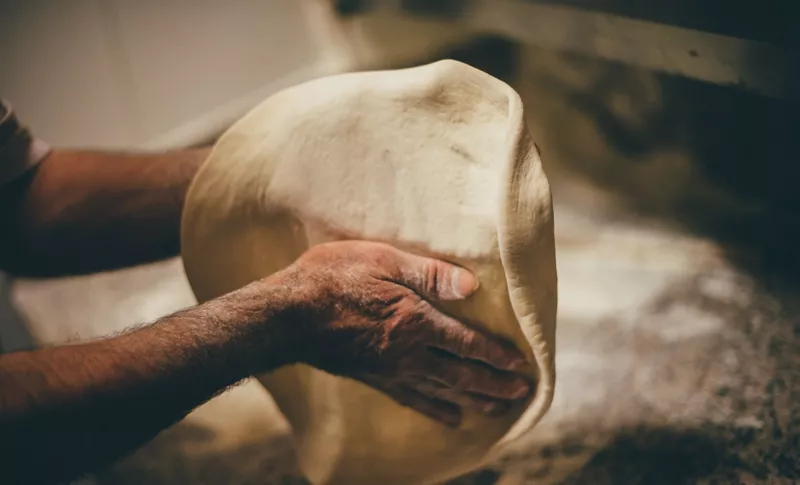 Besides its variety of forms - i.e. round at the dinner table, or cut in rectangular shape and eaten on the go - pizza also comes with a variety of toppings and even methods to customize it to taste and digestion. Of course, the most famous of pizzas is the Margherita: Created by a Neapolitan pizzamaker in honor of Queen Margherita in 1889, it is pizza standard - mozzarella, tomato, olive oil, garlic, oregano and basil. Aesthetically, it is also the most "patriotic" of pizzas, with its red tomatoes, white mozzarella and green basil representing the tricolor of the Italian flag.
Then, the very basic Marinara is made only with tomato, garlic, oregano and olive oil - very different from the many toppings of the Cappricciosa and the Four Seasons or Quattro Stagioni: tomato and mozzarella as platform for mushrooms, artichokes, prosciutto, olives and, on the former, boiled egg. For cheese lovers, the Quattro Formaggi is composed of four cheeses: mozzarella, fontina, gorgonzola and provala. Just as tasty are the Boscaiola, with mushrooms and sausage and lighter fare like white pizza (no tomato) with potatoes and rosemary.
Tourists often ask for their pizza with onion, peppers or salame, while palates savoring after piccante tend to order the Diavola, with Calabrian salame. Hundreds of pizza combinations exist, but don't tell the purists that outside Italy your pizza comes with pineapple! They just wouldn't understand.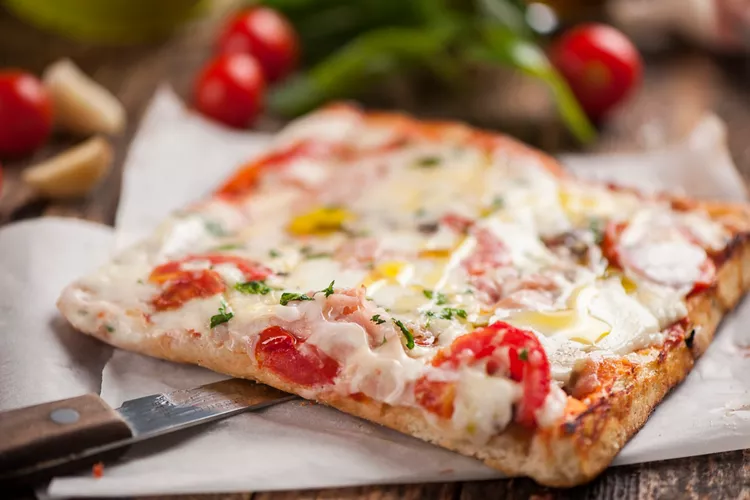 The recipe for pizza is very simple and calls for just a few fundamental – and genuine – ingredients: flour, fresh yeast, water and salt. Once the ingredients are combined to form a dough, it must be left to rise (the health-conscious should note that the longer it is left to rise, the easier it is to digest).
After, the dough should be worked to obtain accurate shape and form and, finally, after various phases of leavening, smoothed and leveled, topped as desired, and baked in a wood-burning oven. It is very important not to flatten the pizza with a rolling-pin, but rather by using one's hands, which results in a better pizza in regards to softness and consistency.
Last but not least, the oven should be heated well in advance, so that it is at the perfect temperature when it comes time to cook the pizza.