A scenic stop in Acquavella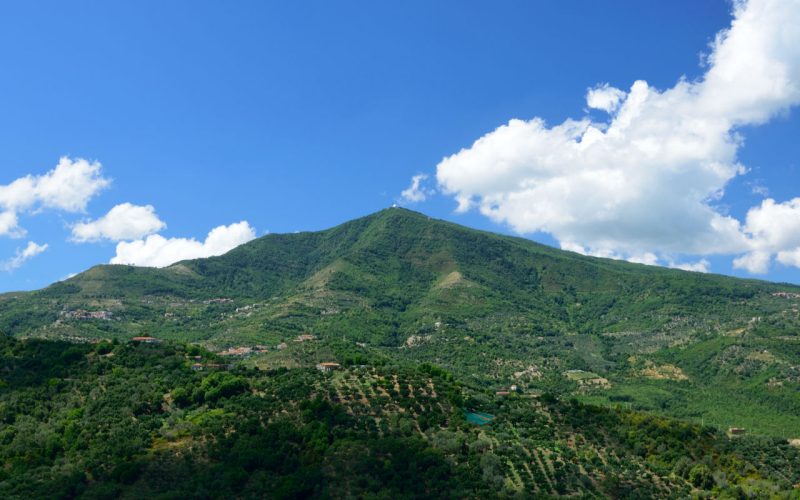 After visiting the village of Castelnuovo Cilento and admiring Guerino Galzerano's Mosaics of Stones scattered around the historic centre, you can set off on your bike, leaving the town centre behind. After an initial slightly downhill section, a flat section of about 8 kilometres awaits you before you begin the challenging ascent to the slopes of Monte Stella, a massif whose conical peak to the south was flattened, lowering the altitude of the mountain, to build a large radar station for air traffic control. Having reached the delightful hill-top village of Acquavella, it is time for a refreshing stop to enjoy a light lunch and the stunning views of the surrounding nature.

Pollica, the capital of the Mediterranean diet
Ready to get back on the road? Travelling through the park, with its characteristic forests of holm oaks, prickly pears, carobs and myrtles, you will come across many small, characteristic villages in the Campania hinterland. Once you have passed the village of San Giovanni, the last stretch of the route is slightly downhill and after a short while the view opens up again to the sea, until you reach Celso, the oldest of the hamlets in the municipality of Pollica, the final destination of this excursion.

Pollica is also one of the seven communities that symbolises the Mediterranean diet. It is, in some ways, the capital of the Mediterranean diet of the whole world, since it was in Cilento that American scientist Ancel Keys discovered the direct link between diet and cardiovascular disease. As a result of his over 40 years of research, the Mediterranean diet was recognised as an Intangible Cultural Heritage of Humanity by UNESCO in 2010. What better way to end the day than with a dinner of healthy food accompanied by a good wine produced locally?