campania
Campania: exciting panoramic flights over the Paestum archaeological park or Mount Vesuvius
Free flight, an exciting and safe experience in contact with nature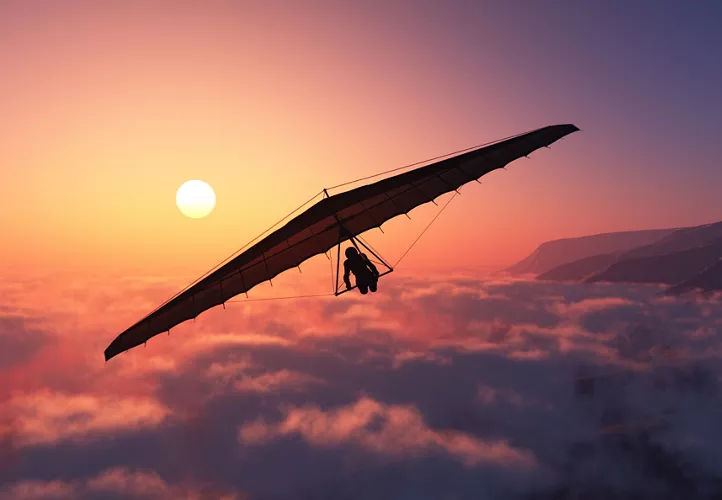 This kind of eco-friendly, zero-impact air tour is also an opportunity to dispel the myth that free flight is still an extreme sport: from a hang-glider or paraglider, you don't "jump" like from a parachute. You take off after a short run down a gentle slope, then glide towards the landing supported by the currents, harnessed and secured.
Often, by riding the updrafts, one can even gain altitude and prolong the pleasure of flight for a few minutes, taking one's feet off the ground and remaining suspended and immersed in nature, lulled only by the sound of the wind.
Even if you are not an expert, a tandem flight, on a paraglider or hang-glider, is a form of alternative tourism, a way of exploring the region while gaining an unprecedented viewpoint on Campania's immense artistic and scenic heritage.
Sailing over the Paestum's archaeological park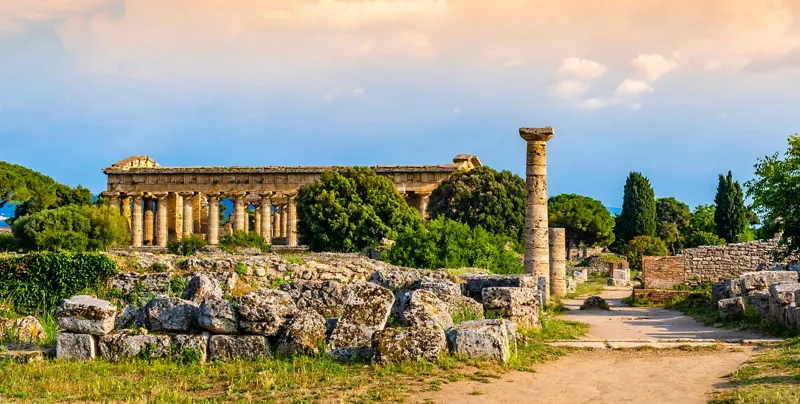 From the heights of Capaccio, for example, a medieval village on Mount Calpazio, in the province of Salerno, near the sanctuary of the Madonna del Granato, from a 250-metre-high elevation overlooking the Sele River plain and the Gulf of Salerno, you can treat yourself to the thrill of a free tandem flight aboard a two-seater.
Guided by a professional pilot, you will sail around the mountain, exploring the entire valley, take a bird's-eye view of the mystical atmosphere of the sanctuary of Gethsemane, immersed in the Cilento Natural Park, fly over a series of pine forests and reach the port of Agropoli, until you reach the majestic panorama of the archaeological park of Paestum, ancient Poseidonia, one of the most important cities of Magna Graecia.
Flying over the Bay of Naples, over Vesuvius

Panoramic flights in Campania offer an unparalleled visual experience. Taking off from the mountains of Castel Morrone, in the province of Caserta, with favourable weather conditions and accompanied by an expert instructor, you can experience the exciting adventure of flying over Vesuvius and the Gulf of Naples, admiring the romantic panorama of the setting sun, with the silhouettes of the islands of Capri and Ischia in the background.