Campania
Discovering Campania on a Wine Tour
From Aglianico to Greco di Tufo: Irpinia in a glass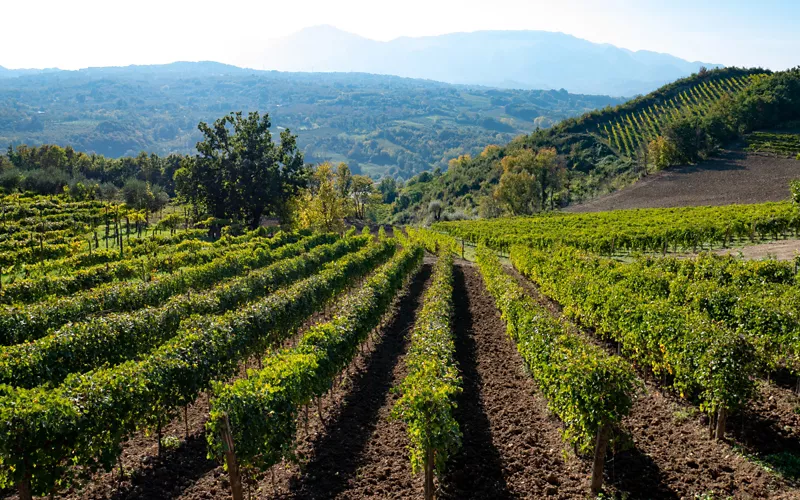 If you find yourself in these parts, don't miss the opportunity to taste the wines that symbolise the area, discovering the labels that best express it.
In Camaiola, for example, regional oenology has its most famous representatives in Aglianico, Taurasi, Greco di Tufo and Fiano, two reds and two whites respectively.
Four excellencies that are born in an area that is particularly ideal for viticulture, thanks to a mild climate, altitude and terroir, without forgetting human expertise, of course, which always makes the difference.
Irpinia wines have been famous since ancient times: Pliny the Elder and Virgil already extolled their goodness, testifying to a tradition closely linked to the history of the area.
The ideal time for a flavour tour could be autumn, when many producers open the doors of their companies to tell their work and give the opportunity to taste their excellence.
Between vineyard walks, grape crushing and typical lunches, the days pass in conviviality.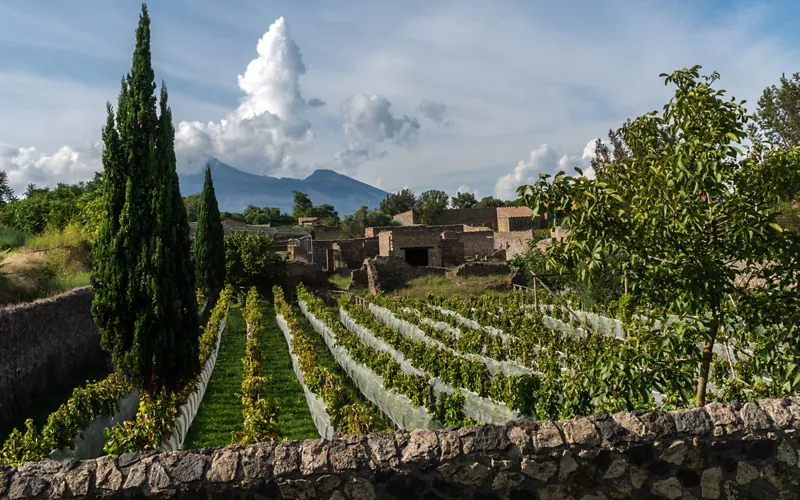 As you leave the hinterland of the Province of Avellino, moving towards the sea, the landscape changes and so do the labels.
In Cilento, the vineyards look towards the Mediterranean and the wine has a different flavour. Here, Fiano DOC is the king of the territory, an excellent dry white.
On the slopes of Vesuvius, on the other hand, the reds conquer with their mineral and smoky aromas, due to the volcanic soil on which the grapes grow.
The most famous wine is Lacryma Christi, made from a combination of Piedirosso, an indigenous black grape variety, and a smaller percentage of Aglianico, or from Caprettone: according to the regulations, it can be red, white or rosé.
The name comes from a little legend. According to tradition, Lucifer, before being cast out of Paradise, brought a strip of it with him to earth. Christ, moved by the theft, shed tears that made the vines grow.
The DOC Amalfi Coast, daughter of the rock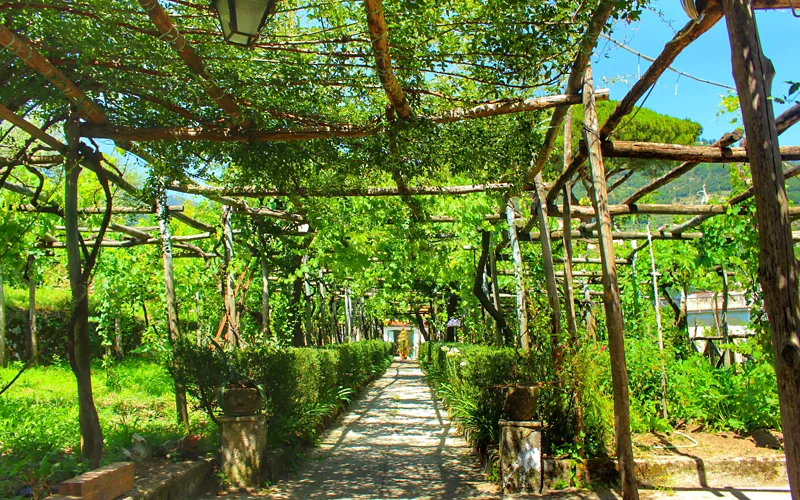 Further south, between Ravello, Furore and Tramonti, overlooking the Amalfi Coast, the vineyards are perched on the Monti Lattari and tell of how much man has given to this area, wresting fertile soil from the rock.
It is the land of the DOC Amalfi Coastwhich includes all the wines produced along the Coast, red, white and rosé. Aglianico remains the area's star indigenous grape variety, but Biancolella is also very famous, which is commonly called Biancatenera here and, together with Falanghina, is used for the Costa D'Amalfi Bianco DOC.
Leaving the mainland, take a trip to Ischia. The tasting tour of Campania's DOC wines continues with a glass of Ischia Biancolella DOC, the most widely served white wine on the Green Island. Perfect, and it couldn't be otherwise, served with fish, it tells the whole story of the land where it originates thanks to its citrus scents.