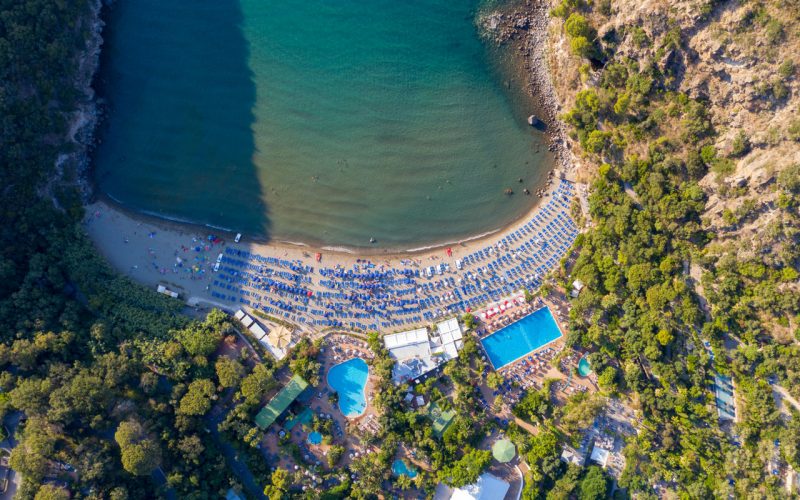 In Lacco Ameno the Thermal Park of Negombo can be found. Tucked away in the bay of San Montano, nestled between Mount Vico and the Zaro headland, it is rich in tropical plants and offers several thermal pools - including a unique Japanese labyrinth pool and a carved into the stone, surrounded by palm trees, with sulphurous water at 35°C that flows naturally from a cave -, hammam and Turkish bath. Massage, inhalation, aerosol, and heliotherapy are available.
In Forio, the island's main town, in the bay of Citara, the well-known Poseidon Gardens, with more than 20 pools of untreated healing thermal water, with temperatures ranging from 16°C to 40°C, and a sauna carved out of a tufa cave, have been in existence since 1958. A place where wellbeing is also about environmental sustainability: attention to the environment is paramount, as evidenced by the restaurant's plastic-free philosophy and the natural materials used to make the sun loungers and parasols.
Before reaching the Poseidon Gardens, make a stop to visit the Giardini la Mortella, on the Zaro headland. Designed and created by Lady Walton, wife of the composer William Walton, they are a must-see in Ischia: a pot-pourri of Mediterranean and subtropical plants, flowers and trees climbing up to a Thai temple. They are not thermal gardens, but they still help meditation and calm the senses.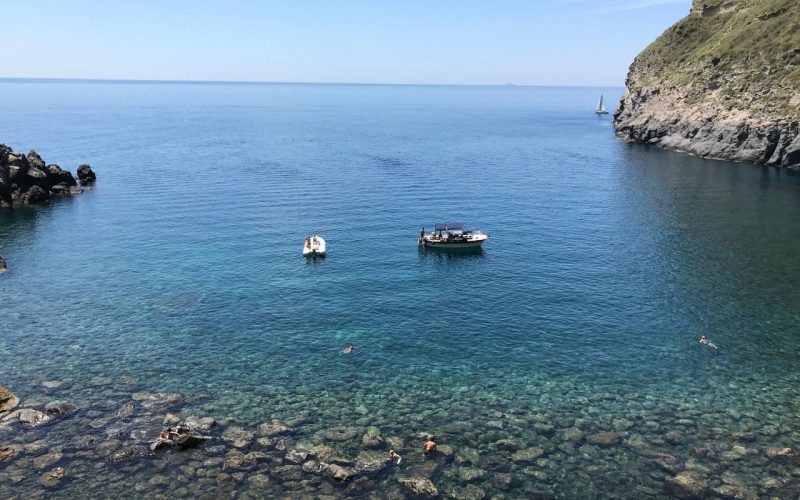 At the end of a winding staircase, there is Sorgeto Bat, an enchanting beach sheltered by cliffs from which hot waters flow that, when mixed with the cold and salt water of the sea, create real natural thermal pools. The miracle cure: take a pebble from the shore and rub it on the tufa rocks to create a mud to spread on your face for optimum skincare.
At Sant'Angelo, another thermal experience is provided by the spectacular fumaroles, a unique volcanic phenomenon that generates bubbles of gas at 100°C in the sea and jets of steam escaping from the sand; they can be seen with the naked eye near the rocks and in the water, just a few metres from the shore.
In this relaxing environment, stretch out on the hot beach and cover yourself in sand up to your neck: a cure-all for rheumatism. The fumaroles are easy to reach on foot via the footpath that links the village to Maronti beach.
Fonte delle Ninfe Nitrodi Park
Near Barano d'Ischia lies the Fonte delle Ninfe Nitrodi Park, the fabled home of the Nitrodi nymphs, whose dazzling beauty sprang from the waters rich in sodium (natron).
An aromatherapy wellness trail awaits you: drink the thermal water, take a shower and then stroll through the park. Stop in the hydro-aromatherapy areas and touch the medicinal plants (thyme, rosemary, sage, myrtle and more) with your wet hands.