Veneto
Venice Lagoon, from birdwatching to fishing tourism
The Dune degli Alberoni Oasis and the tegnùe: the lagoon you don't expect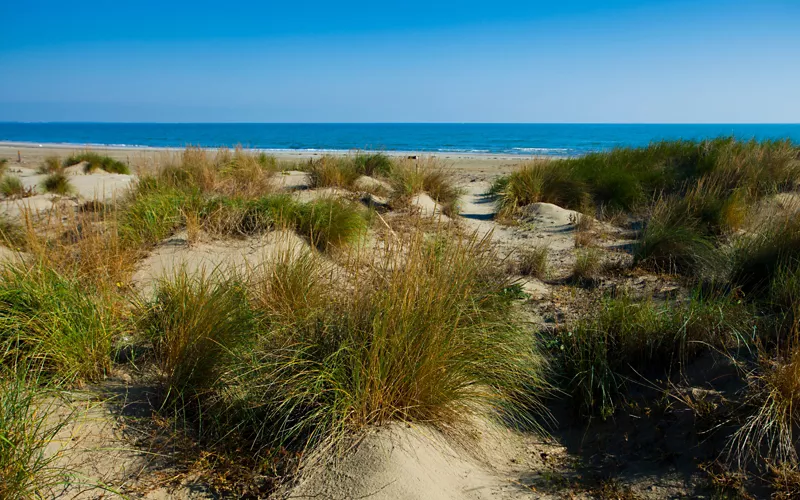 At the southern end of Venice Lido, not far from the ancient village of Malamocco, lies the WWF's Dune degli Alberoni Oasis, which encompasses one of the largest and best-preserved dune systems on the Upper Adriatic coastline. Dunes up to ten metres high, and paths that criss-cross the 30-hectare pine forest, where unique species of flora and fauna find their habitat. In the stretch of sea off Malamocco one encounters the tegnùe, peculiar underwater rocky habitats, which owe their name to the fact that in these areas the fishermen's nets are held - "tegnùe", to be precise, in Venetian dialect - by the seabed. These underwater reefs, referred to as the 'reef of the Upper Adriatic', are true oases of biodiversity: uneven rocks that provide excellent shelter for numerous marine organisms.

Ca' Roman Nature Reserve: a unique natural environment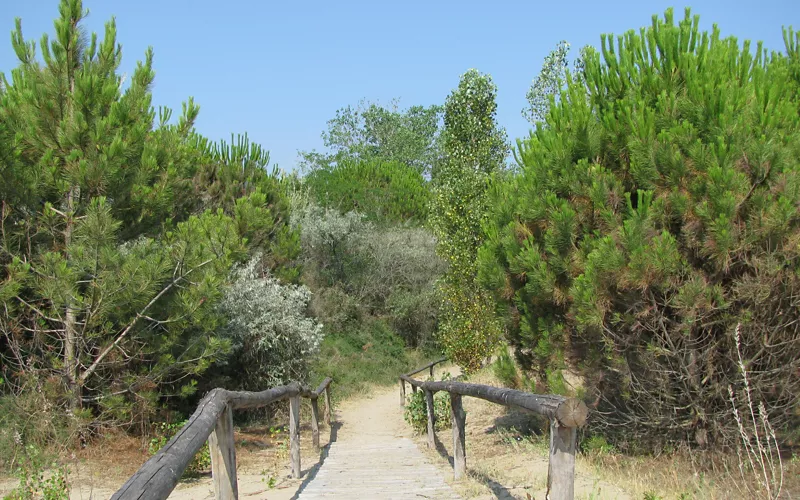 At the southern end of Pellestrina, connected to the island only by the Murazzi—Istrian stone fortifications built by the Venetian Republic to defend the banks of the lagoon from sea erosion—is the Cà Roman nature reserve. It is one of the few intact coastlines in the northern Adriatic and an extraordinary habitat for rich fauna. Located on an important migratory route, many bird species stop here on their journey. It is a refuge for some special species of birds, both aquatic, such as the Eurasian Oystercatcher and the Kentish Plover, and those associated with Mediterranean environments, such as the Long-eared Owl and the rare Nightjar.

During a visit, it is not permitted to stray from the established routes, feed the animals or bring in bicycles: these are small precautions to protect a truly unique natural environment. 
Fishing tourism: more than just fishing, it is a true adventure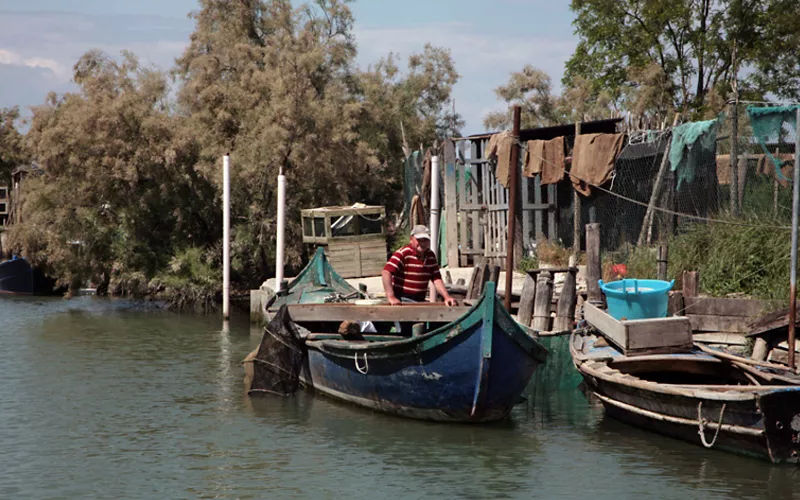 Taking an excursion on board a fishing boat is the most authentic way to learn about the Venetian lagoon. Fishing tourism is an experience suited to anyone wishing to experience Venice and its lagoon as the people who know it in every nuance and in every corner: the fishermen. By immersing yourself for a day in the lives of those who have always lived and worked in the lagoon, you can listen to their stories, observe them at close quarters as they set their nets and share their freshly caught fish, and taste the fish cooked according to the recipes of the best Venetian tradition. Indeed, artisanal fishing at sea and in the lagoon is still widely practised by Venice's fishing community. The fishermen are true custodians of a thousand-year-old tradition: they know the entire lagoon area intimately, and they are responsible for the delicate task of carefully guarding the fishing areas.