Veneto
Murano and the Glass Arts
An ancient tradition embracing colours, design objects and creativity made in Italy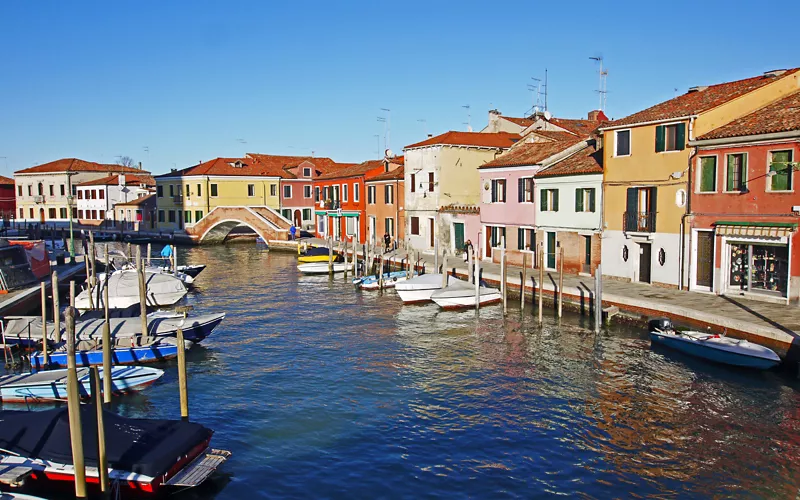 On Murano, packed with Renaissance-style houses and in part defined by its dominant white lighthouse, glass production stands as the highest expression of refined objets and furnishings. It is an expression realized over time by several dynasties of master glassmakers, passing down this art of transforming sand with air and fire, and maintaining an archive of knowledge that has been kept very hush-hush on this semi-secluded little island. Some maintain that the glass arts hark back to ancient Egypt, whence the tradition arrived in old Rome for the purpose of adorning noble residences. Yet it was with Eastern and Arab influences that glass design and manufacture were further refined through the centuries. More specifically, such took place in Venice, but not in Venice proper – rather, on the outlying island of Murano. Here, the possibility of large fires destroying the Most Serene Republic (as a result of the glassmaking process) was minimized.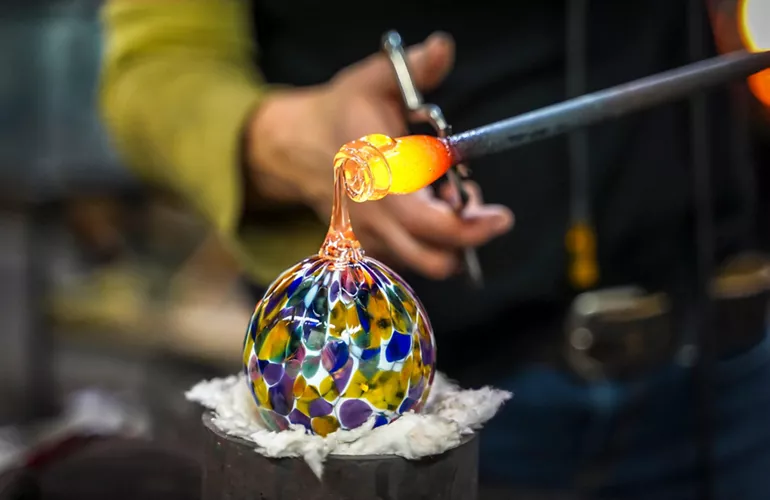 The creation of objects in glass is rather complex, both materially and economically, which is why early on glassmakers enjoyed certain immunities and were allowed to possess swords for self-defense the catch is they could never be permitted to leave the Republic, in the regrettable case that the secrets of the glass arts might be given up by any mode or means. For this, Murano's glassmakers held a tight monopoly on both quality and manufacturing techniques, including millefiori, crystal or lead glass, glazed and milk glass, up until the re-discovery of ancient Roman glass, today's murrine.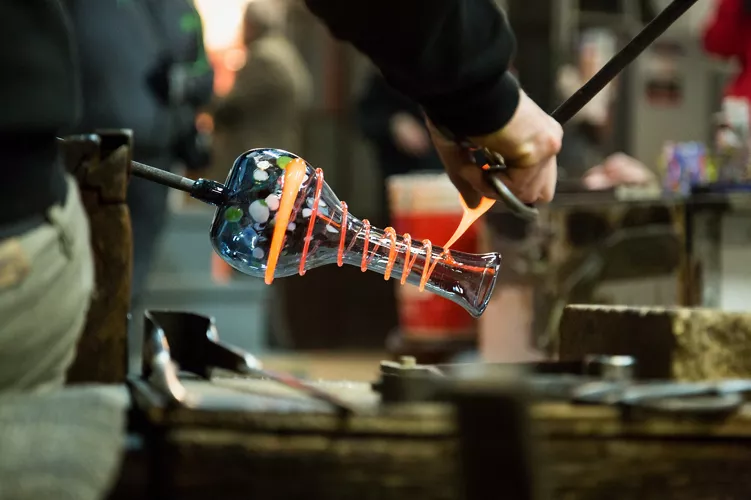 Murano is still the foremost hub of artisan labs for both artistic and mass commercial production. One of the standouts among the most unique, original creations are glass objects imitating precious stones. Of course many of Venice's historic glass ateliers have become international household names, including Salviati, Barovier & Toso, FerroMurano, and Berengo Studio. And it is for good reason: they are names that continue to employ the age-old artisanry that has long gone into their chandeliers and murrines, making them invaluable symbols of Made in Italy, and thus guaranteeing quality and origin.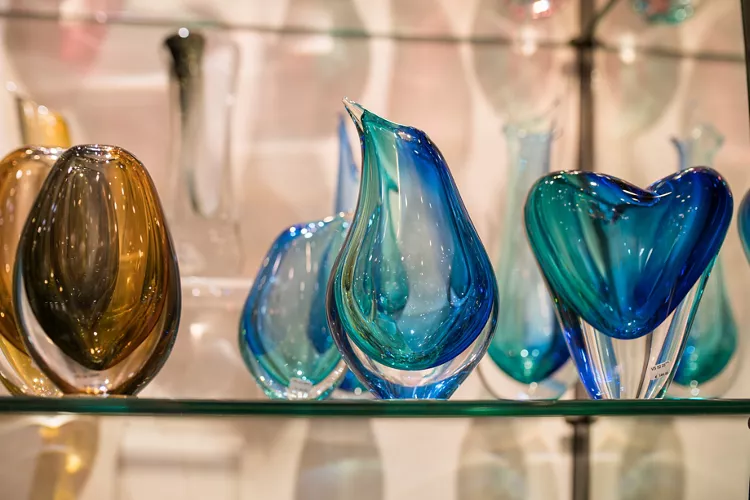 Tourists in Venice seek out the workshops of the grand maestros – that, by the way, assisted Picasso, Fontana and Chagall in creating their own glass sculptures. Here visitors can acquire light fixtures, goblets and chalices, jewelry and vases, thin as paper or thick like marble, white like porcelain or cold-painted. Before visiting the Museo del Vetro in Palazzo Giustinian, witness the glassmaking of Murano in person to appreciate the expert techniques used to shape and form these works. Viewing the manufacturing process up close truly makes the final product come alive in a brand new way.