The rich city of "Miracles" with the leaning tower, Pisa retains the charm of its ancient Maritime Republic past
Pisa is a wonderful tourist destination in the centre of Tuscany, an open-air museum but also a lively city, full of events and teeming with young people attending the university Normale di Pisa. With its rich cuisine and many historical monuments, it is a city to be rediscovered using all the senses.
City
The charm of the ancient Maritime Republic with the leaning tower
Ancient and modern at the same time, proud of a powerful past as a Maritime Republic and home to one of Italy's most famous universities, Pisa is much more than the marvellous Leaning Tower that dominates Piazza dei Miracoli. Rising on the banks of the Arno river, it is one of the most important Tuscan cities and certainly the most surprising.
Learn more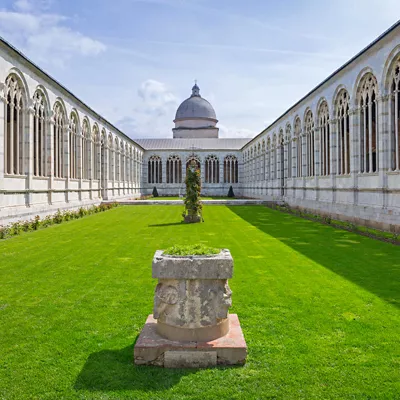 Useful info
All you need to know