Biodiversity in Tuscany
Gourmet trip to Tuscany to discover its biodiversity
The best of typical Tuscan products, the result of the rural art of a region dedicated to excellence.
Powered by:
From the Sienese belt to the pecorini, password: taste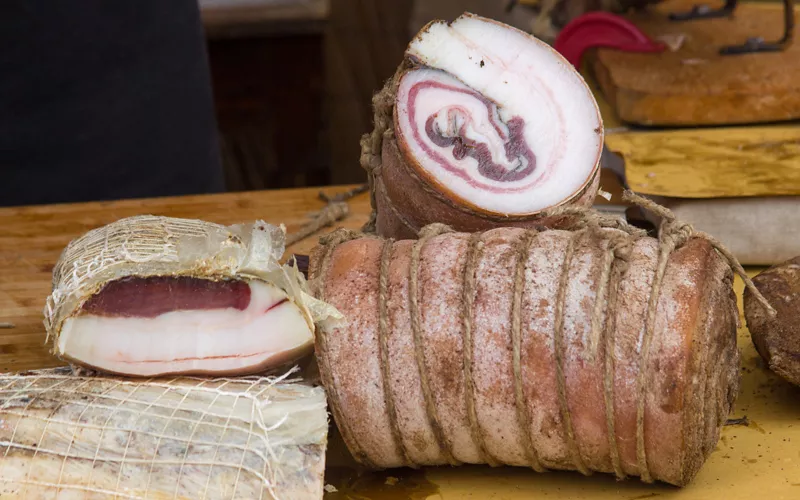 Even today farmers and ranchers preserve and cultivate the Tuscan land as they once did, some of the most beloved local specialties are born.
In the municipal palace of Siena there is a fresco signed by Lorenzetti entitled The good government: a farmer on a path that leads to the city while carrying a black and white pig: the Sienese belt. The geography of the senses stops here where, delicious pork, grown in the wild or semi-barren state, are among the typical Tuscan products to be tasted inevitably. From cured meats to lard, from grilled fresh meat to baked pork, the meats of Cinta Senese have excellent organoleptic qualities and a taste to lick the mustache.
The journey to discover the Tuscan treasures of the palate can only involve three particular sheep cheeses. Typical of the Arezzo countryside is the pecorino with raw milk dressed with dark rind, which the Camaldolese monks already tasted in the eleventh century. The Pistoia raw milk pecorino, with its soft white paste, is instead produced with cow's and sheep's milk and has a different flavor depending on the season: in summer the animals in the pasture feed on fresh grass and the cheese is more fat and flavorful while in winter they feed on hay and the cheese has a more delicate taste. It is worth trying at any time of the year! Finally, the Pecorino delle Balze Volterrane is made from raw Sardinian sheep's milk with vegetable rennet derived from thistle and matured in the cave: the result is delicious.
Beans, tomatoes and agglione: plant products in Tuscany are wonderful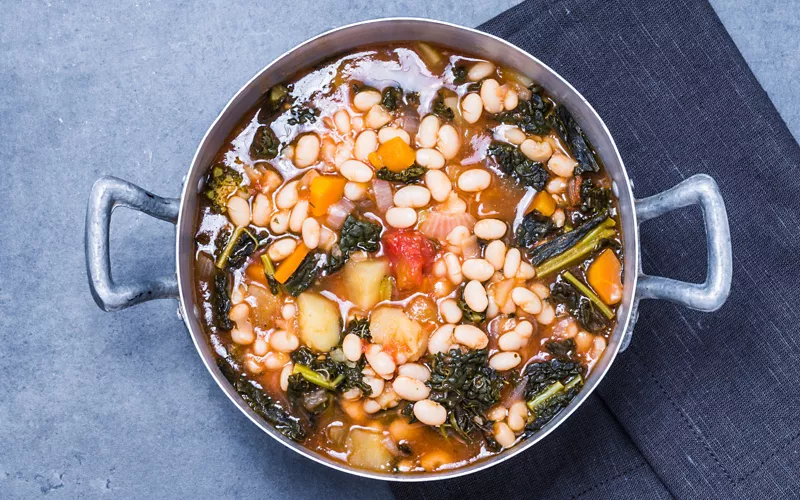 On a taste trip to Tuscany not to be missed are the beans. It starts from the Zolfino Bean, also called the Hundred Bean because it is planted on the hundredth day of the year following an ancient tradition linked to the cycle of the seasons. It is an almost disappeared legume, recovered by the farmers of Loro Ciuffenna. Its cuticle is almost non-existent and this makes it very digestible.
For more than 150 years in the municipality of Murlo in the province of Siena, the Bean of Venanzio has been cultivated, tasted in soup or added to soups, or  the Piattella Pisana, a white bean that grows in the lower valley of the Arno river - between Pisa and Cascina - and that you have to taste fresh.
Your gourmet trip to Tuscany cannot be said to be complete without tasting the Perina Tomatoes at the tip of the Tiber Valley with a juicy heart, which ripen in summer, and the Aglione della Valdichiana cultivated between the provinces of Arezzo, Siena and Perugia is sweeter and much less invasive than garlic. Try it with the pici, a goodness.