Tuscany
Jewellers on Ponte Vecchio: a precious treasure in the heart of Florence
The jewellery district desired by the Medici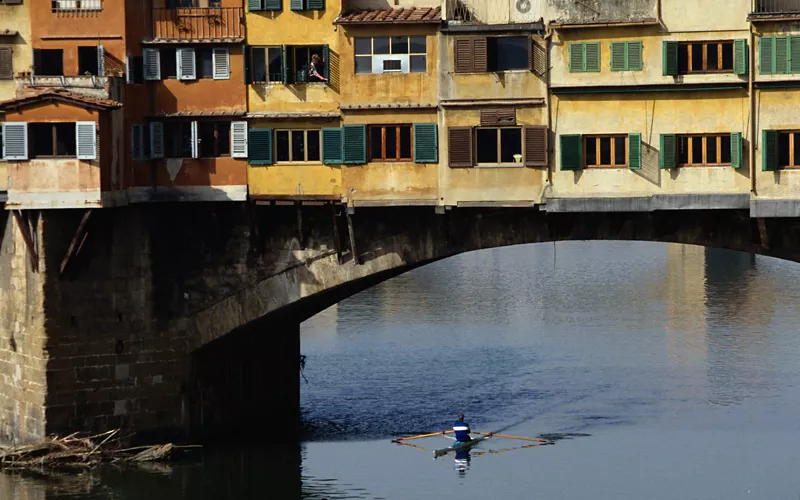 This extraordinary jewellery quarter, a guarantee of safe shopping and certified quality, is the result of a decree issued in the Renaissance by the Medici and follows a precise town planning policy. Even at the time of its construction in 1345, Ponte Vecchio was already planned as a market-bridge, with two rows of shops on either side, for a long time housing shops of all kinds, including butchers' and fishmongers' and, later, tanneries, whose waste products caused unpleasant miasmas that infested the bridge.
When in 1565, at the behest of Cosimo I, the Corridoio Vasariano was built, the elevated structure, about a kilometre long, connecting Palazzo Vecchio, the political centre of the city, with Palazzo Pitti, then the home of the Medici, passing through the Uffizi Gallery, the shops of Ponte Vecchio found themselves at the centre of a prestigious route that was intended to restore lustre to the city.
It was, however, Grand Duke Ferdinando I, son of Cosimo I, who, mainly for reasons of decorum, issued a decree in 1593 evicting the artisans and merchants who had occupied the stores on the Ponte Vecchio up to the time, in favour of goldsmiths and silversmiths, and explicitly forbidding them from setting up activities other than the trade in precious metals. 
Homage to the goldsmithing and silversmithing tradition of Florence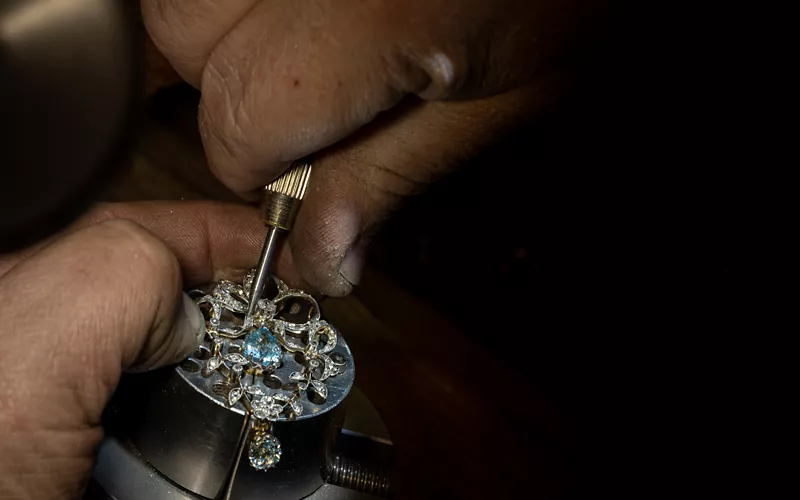 Since then, no one has ever dared to break the Grand Duke's mandate: even today, Ponte Vecchio is still home only to charming, small jewellers, some of whom retain the custom of holding workshops overlooking the street, from whose windows you can see the goldsmiths still making their creations by hand. It is a tribute to the manual work of local jewellers and to the tradition of Florentine goldsmithing and silverware, famous throughout the world and also celebrated by the monument to Benvenuto Cellini, the most famous Florentine goldsmith, erected right in the middle of the bridge.
Discover the Medici treasure at the Museo degli Argenti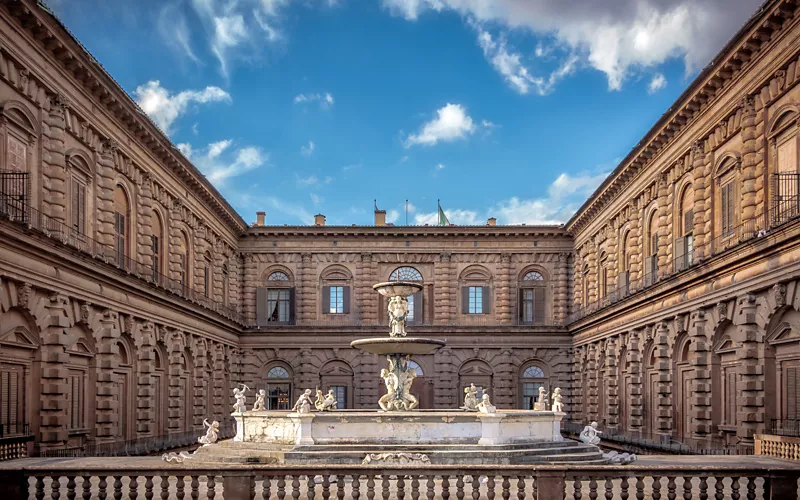 If you are interested in learning more about the history and works that belong to this tradition of excellence, the origins of quality Made in Italy craftsmanship, you can continue the experience by visiting the Silver Museum, located in the Pitti Palace. Inside its halls you will be literally dazzled by the extraordinary collection of treasures that make up the so-called Medici treasure.