Trentino-Alto Adige
Trentino-Alto Adige, all the flavour of the mountains, a world heritage site
A journey a stone's throw from the Unesco-protected Dolomites where you can sample extraordinary borderline dishes.
Discover the Eisack Valley between Klausen, Brixen and Sterzing.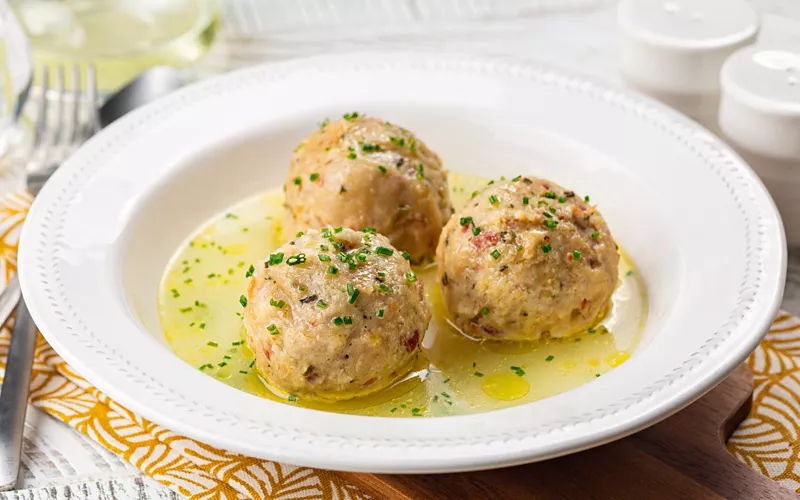 Reach the charming medieval town of Sterzing, the centre of the Wipptal, the Upper Eisack Valley, which extends into North Tyrol. You are in the motherland of yoghurt, known and appreciated in Italy and beyond the Alps, together with the other dairy products, milk, cream and butter, among them the exquisite spicy grey cheese.

You are also in the land of mountain herbs, patiently processed into high quality teas and spices, which you must absolutely try, as well as the tasty blueberry, strawberry and wild berry drinks, and honey, most famously the millefiori, made mainly from apple blossom and wild flowers.
In 40 km you arrive in Brixen, the northernmost wine-growing area in Italy, which produces special white wines such as Sylvaner, Kerner, Müller Thurgau, where you can taste in the autumn season the 'Suber', a sweet wine which has not yet been fermented, the 'Nuien', the new wine, and the 'vecchio', the wine of the previous year.
Before setting off again, stock up on dried porcini, among the best in the Isarco Valley.
Another 14 km and you are in Chiusa, where you can taste, in particular, chestnuts, plum strudel, and dumplings, also with plums.
Canederli

Unmistakable and very tasty, these dumplings made of bread, milk and eggs, flavoured with speck, ham and cheese, belong to an ancient tradition (they are said to have been known since the 13th century). If you want to try your hand at making them, you must be skilled at forming balls of about 8 cm from the dough, which you throw into boiling water and season with broth or melted butter and speck. 
Apple strudel
Did you know that 'strudel' means vortex in German? It is certainly a whirlwind of flavours of this cake, a symbol of South Tyrolean (but also Friulian and Venetian) pastry, with a long history, going all the way back to Turkey, to the time of the Ottoman Empire. Don't miss this delicacy with a dough almost always filled with apples, sultanas softened in rum, walnuts or pine nuts, cinnamon, sugar and lemon.