Fumo Valley: the precious pearl of western Trentino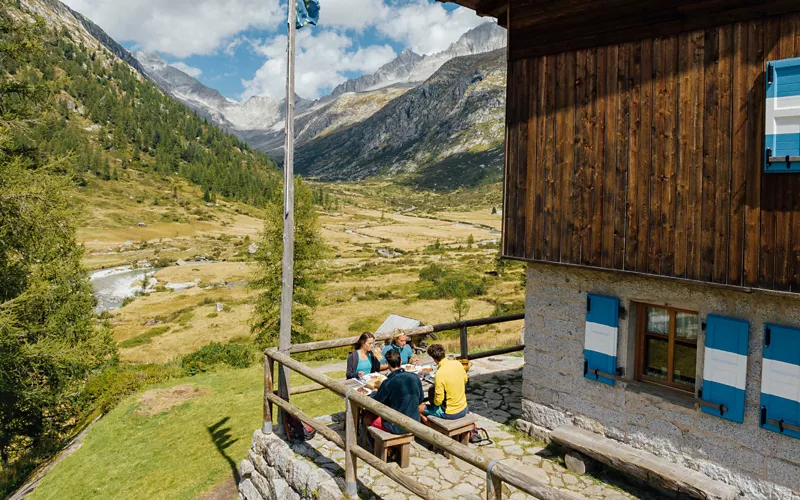 The heart of Fumo Valley lies between the Malga Boazzo reservoir and Daone Valley and is 24 kilometres long.
Popular with hikers, it is also adored by those hunting for mushrooms or interested in Alpine flora and fauna.
It is a special destination for people who enjoy ice climbing, with an abundance of frozen waterfalls in winter. However, the sport should only be carried out with the aid of an expert guide.
Fumo Valley runs along the Chiese River through dense vegetation and the Carè Alto peak in the background, which separates it from Rendena Valley. Plan a guided trek to the mountain peak in summer, as the view from the top will be wonderful and the experience unparalleled.
A tour of Fumo Valley: info and tips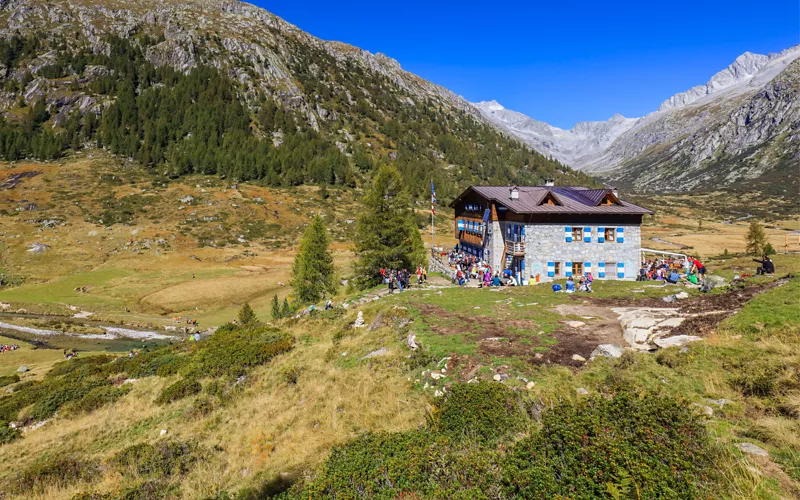 Another beautiful trekking route is along the valley leading to the Fumo Valley Refuge, the main refreshment point in the area.
Start from Malga Bissina, at an altitude of 1,850 metres. The first part of the trail is flat and runs alongside Malga Bissina Lake, a reservoir used to exploit the hydroelectric potential of the area. You will then reach Malga Breguzzo, a structure no longer in use, from which a more challenging route starts. Before you reach your destination, you'll come across the Fumo Valley alpine hut, where you can stop and taste some typical products. 
A refuge at an altitude of 2,000 metres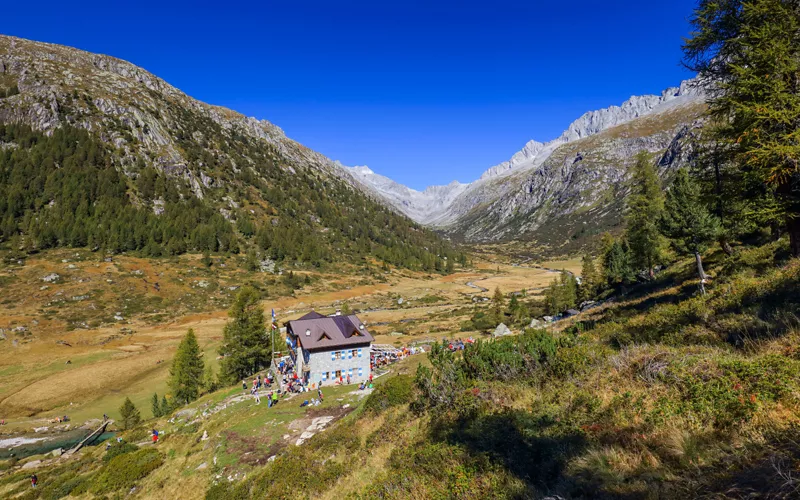 The walk ends at the Fumo Valley Refuge, a facility open from late spring until the end of summer with various services.
Inside you'll find a bar, a restaurant and overnight accommodations as well, with 50 beds, six of which are in the winter bivouac.
This place is known for the incredible view over the entire valley, its offer of total relaxation or, on the contrary, for the sporting activities it offers.
In fact, from the Fumo Valley Refuge you can take canoe trips on the Chiese or go for walks to find spectacular herbs and mushrooms. 
Six kilometres of total relaxation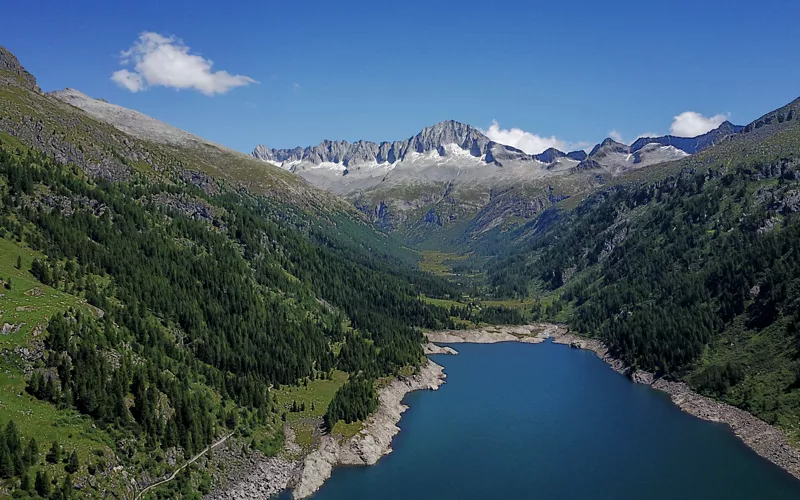 There are about six kilometres separating Malga Bissina and Fumo Valley Refuge, with a limited difference in altitude, so the hike is also suitable for children. You can also travel only to Malga Breguzzo halfway along the route, before the most demanding part begins.