Trentino
Trentino: the Cultural Path dedicated to History and Art
Trento, the city of the Council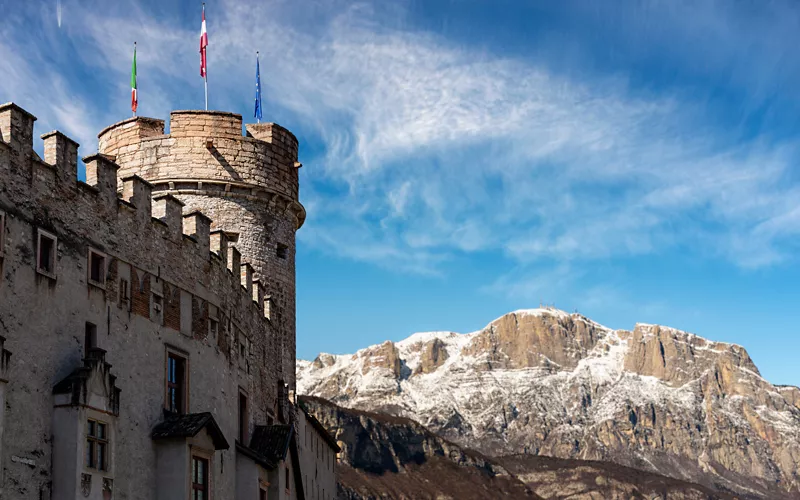 Trentino's cultural journey starts in Trento, specifically at the Castello del Buonconsiglio, one of the region's largest monumental complexes.
In the historic residence of the prince-bishops, you will find an incredible artistic treasure, rich in frescoed vaults, paintings and altarpieces. These works are jealously guarded in the museum's picture gallery, which also boasts Renaissance frescoes by Romanino and Dosso Dossi.
Don't miss the Eagle Tower, where you can admire one of the masterpieces of international Gothic art: the Cycle of the Months, a series of frescoes dating from the 14th and 15th centuries.
Leaving the castle, the path of art continues through the Renaissance mural paintings that decorate the facades of the noble palaces in the historic centre.
When you reach Piazza del Duomo, enter the Museo Diocesano Tridentino: you will find a lot of material to document the history of the prince-bishops.
The Castles Route, between mountains and valleys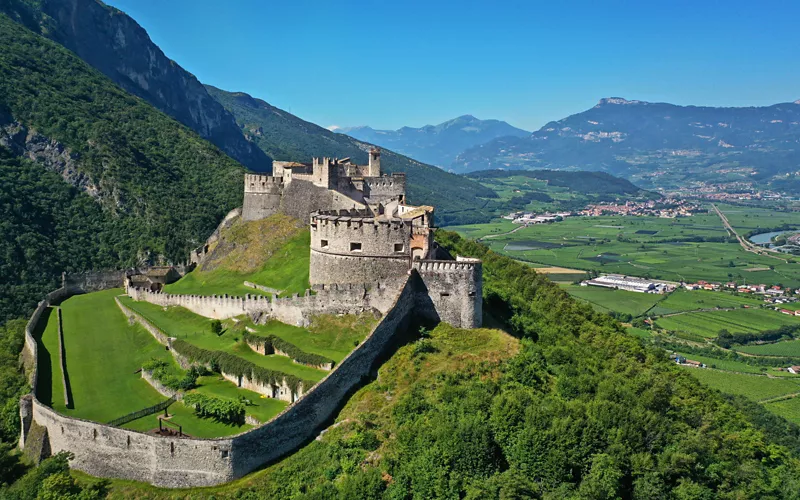 The route continues outside Trento. A half-hour drive will take you to the first of a series of castles: Castel Beseno. The fortress, today home to contemporary exhibitions and museum collections, was at the centre of the clashes between Venetian troops and Trentino and Tyrolean soldiers in the historic Battle of Calliano.
Also by car, about an hour's walk away, you will come across another fortified structure: Castel Stenico. At the foot of the Brenta Dolomites, you are greeted by a valuable collection of weapons, frescoes, inlaid furniture and a rich archaeological section. This was precisely the seat that from the 12th century was a possession of the prince-bishops of Trento and the captain who administered the entire surrounding territory.
Fortifications from Val di Non to Val di Sole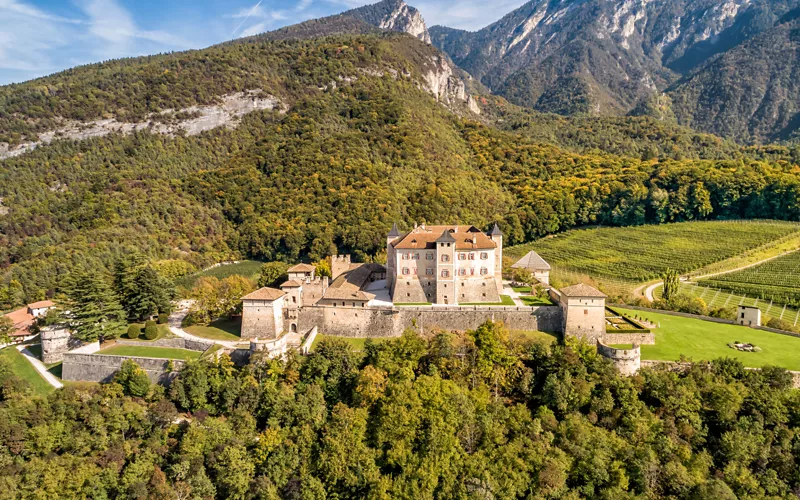 The "castle road" runs almost uninterrupted, past apple orchards and mountains. You will first encounter Thun Castle as you enter the Val di Non. The stronghold, named after one of the oldest and most powerful families of the Tridentine nobility, is striking for the refinement of its exterior and its perfect state of preservation inside.
The Thuns have made it their home for centuries. Today it houses weapons, porcelain and carriages. Your attention will probably be drawn to the 16th century furnishings, in particular the Bishop's Room, completely panelled in Swiss pine.
Moving further north, in the Val di Sole, you will find yourself at the foot of Castel Caldes. Legend has it that within its Gothic walls the noblewoman Olinda was imprisoned, punished for falling in love with the court minstrel. There are many exhibitions, concerts and cultural events you can attend.
Val di Fiemme, Cavalese: Palace of the Magnificent Community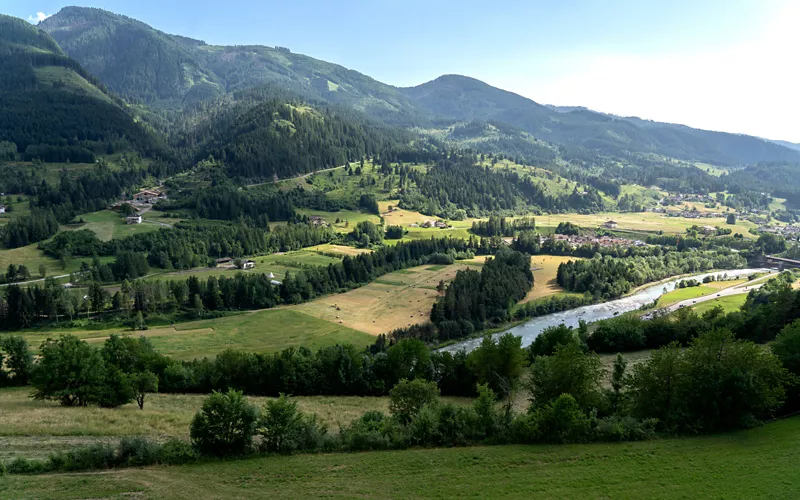 The Network of Trentino Castles is still very long and boasts a total of some thirty buildings, including fortresses, manors and historic residences.
Your "cultural path" has, however, reached its final stage In Cavalese, immersed in Val di Fiemme, you will visit the medieval Palazzo della Magnifica Comunità, with its rich picture gallery and museum, which hosts temporary exhibitions.
Residence of the great vicars and summer residence of the prince-bishops of Trento, in the mid-1800s the structure was transformed into the headquarters of the 1,000-year-old Magnifica Comunità di Fiemme, established in 1111 with the aim of protecting and enhancing the local people and the environmental and cultural heritage