Emilia Romagna
In Emilia Romagna: 4 stages between wellness and sport
Rimini-Santarcangelo di Romagna: the historic itineraries in Emilia Romagna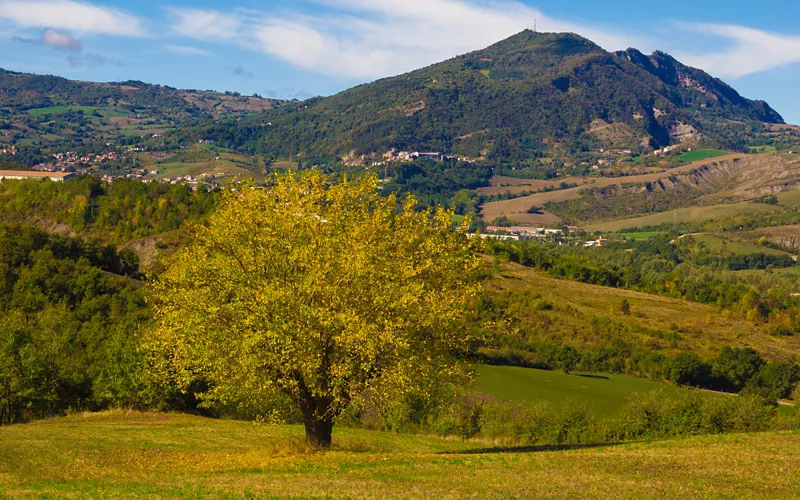 Our tour begins in the northern part of Rimini and, more specifically, in Valmarecchia, the ancient seignory of the Malatesta family. 

You ride along a challenging but fun cycle route for riders who enjoy steep gradients.
Relaxation awaits in Santarcangelo di Romagna, a village of good living. Here you will catch your breath, in the shadow of the imposing Malatesta fortress.
Verucchio: the cradle of the Malatesta family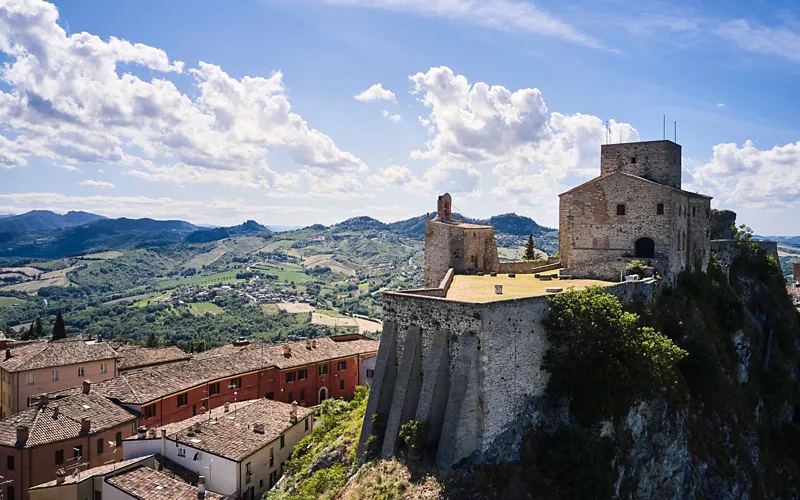 It's not time to relax yet. We cycle through the Marecchia Valley, along the river that flows into the sea at Rimini, until we reach Verucchio, one of the most beautiful villages in Italy, dominated by the Malatesta. 

Then, a foreign stop, but close by: San Marino. Then, you've made it. After this milestone, the road is all downhill. Certainly long and jagged, but still downhill towards Rimini.
Riccione: relaxation at the spa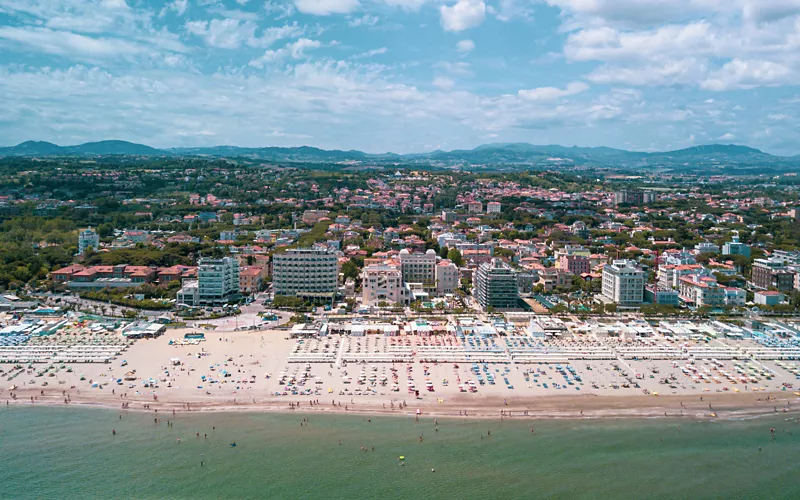 After so much effort, finally a well-deserved rest! 

The wellness routes in Emilia Romagna pass through the Riccione Thermal Baths, which are effective not only for the treatment of various pathologies, but also for detoxifying and purifying the body. With their waters rich in sulphur, iodine, magnesium, bromine and sodium chloride, the thermal springs promote neuromuscular relaxation and have an effective anti-inflammatory regenerative action on joint tissue and cartilage. They therefore prove to be the ideal aid after the sweat of the previous three stages.
Mud baths, treatments and massages fulfil the promise of a tour that started with physical activity and ends with wellness.