Emilia Romagna
Enzo Ferrari Museum
"Give children sheets of paper, some crayons and ask them to draw a car. It will definitely be red" - Enzo Ferrari.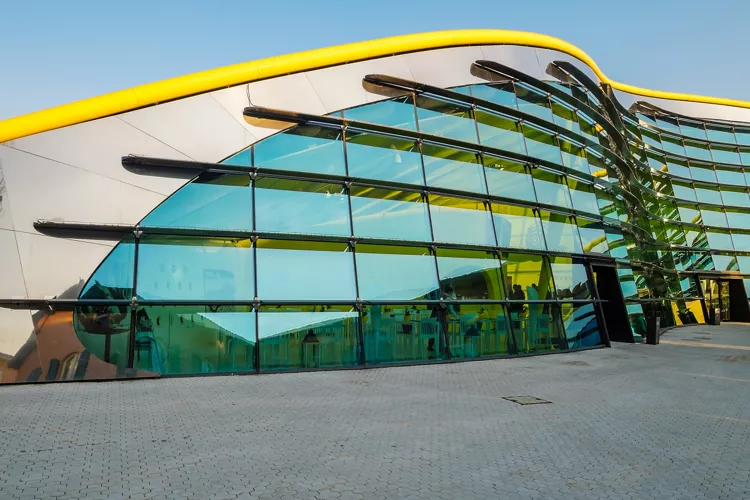 After visiting the Ferrari Museum in Maranello, four-wheel enthusiasts who visit this beautiful land will also be able to visit another cult location.
The museum complex was set up thanks to the restoration of the house in which Enzo Ferrari was born in 1898. Both the house and the garage remained intact and have been flanked by a new futuristically designed building that reproduces the yellow aluminium "hood" of a Ferrari the colour yellow is the symbol of the city of Modena and particularly the colour chosen by Enzo Ferrari as the background of the Cavallino (horse). Within these structures there is a permanent exhibition, together with periodical major exhibitions devoted to engines, including the most popular one celebrating 100 years of Maserati.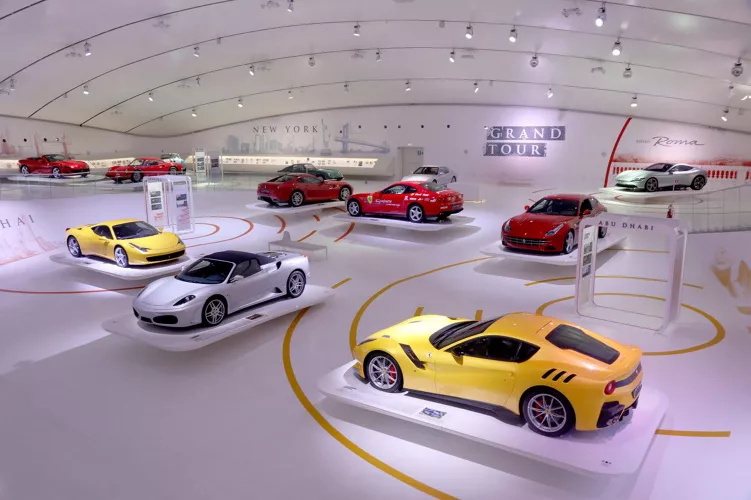 The true protagonists of these 2,500 square metres are the cars drawn from the various collections and museums, a symbol of the great Italian brands. The cars are surrounded by curved display cabinets showing many historical documents, objects, memories, and several unpublished audio-video contributions. One area of the museum is devoted to the life of Enzo Ferrari. A movie that uses no less than 19 projectors, recounts the 90 years of this great driver and constructor.
There are also objects, photographs and documents to remember his story through motor sports, the places, the competitions, the men who surrounded him: from the child, who discovers racing at the beginning of the 900 to the pilot, from the animator of the Racing Team to the manufacturer and his triumphs. Do not miss the Ferrari Motor Museum in the perfectly restored workshop where Enzo's father worked and which displays many items considered actual works of art, enabling us to understand why a Ferrari car is unique.