Emilia Romagna
Emilia Romagna Welcomes a New Slow Travel Pilgrimage Path
In addition to the Sentiero dei Ducati, the 20th path to pass through the region, Dante's Way can now be discovered by vintage train.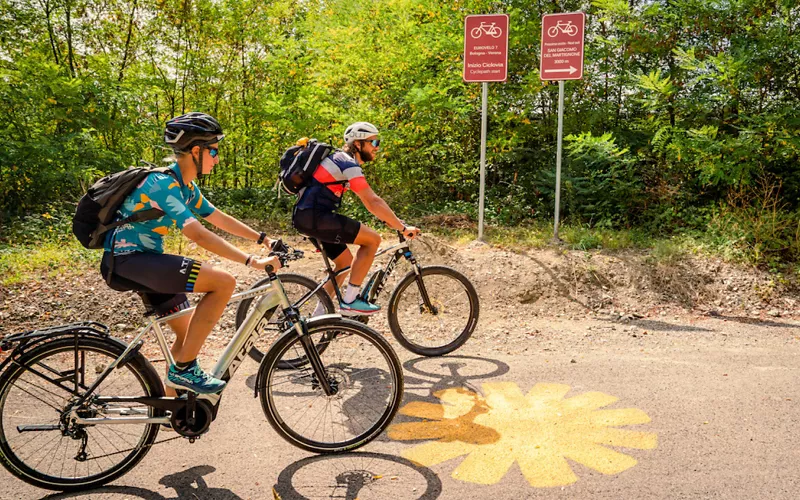 Sentiero dei Ducati offers two different trail routes: one for hikers (160km) and another for mountain bikers (90km). Both start in the picturesque village of Quattro Castella (Emilia Romagna) and end in the ancient Roman port of Luni (Tuscany). The new path covers the most spectacular corners of the northern Apennines, crossing vineyards, castles, ancient churches, stone villages, fresh streams and beech forests that will delight bikers and cyclists alike.
The hiking trail can be done in 11 stages, with the trail rising over 7,000m and descending 7,300m; while the cycling trail offers an extraordinary ride in six stages, from the plains to the sea.
With the addition of Sentiero dei Ducati, there are now 20 ancient pilgrimage routes that cross through Emilia Romagna. These paths, characterized by strong spiritual, historic and natural value, can be experienced on marked pedestrian and bike paths that are emblematic of Emilia Romagna's place as a religious and cultural tourism destination. One of these paths, Roads of Dante ("Vie di Dante"), was recognized as a 'sustainability winner' and 'slow travel delight' in Lonely Planet's annual Best in Travel guide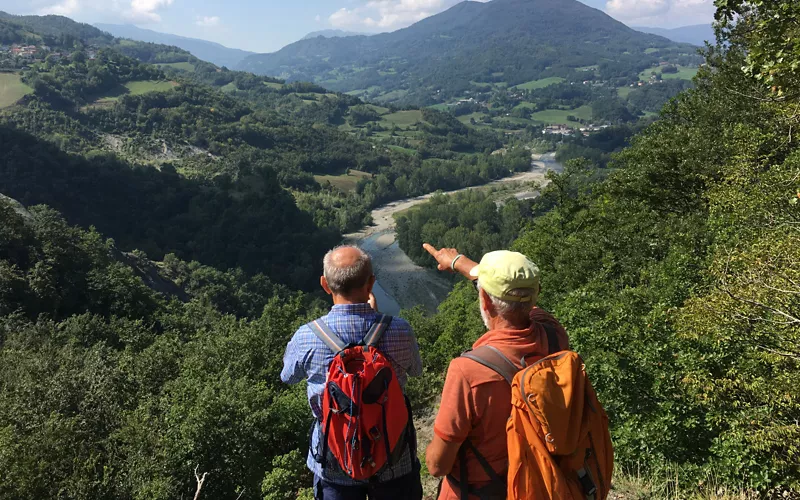 The 20 pilgrimage routes that cross through Emilia Romagna are:
Abbot's Way
Francigena Way
Linari Way
Matilde's Way of the Holy Face
Romea Germanica Imperiale Way
Romea Nonantolana Way
Romea Strata Longobarda Nonantolana Way
Piccola Cassia Way
Wool and Silk Road
Way of the Gods
Mater Dei
St. Anthony's Way
Romea Germanica Way
Dante's Way
Assisi Way
St. Vicinius' Way
St. Francis Way from Rimini to La Verna
Viae Misericordiae
Alta Via Trail of the Parks
Sentiero dei Ducati
Travelers who are interested in exploring one of these Slow Travel trails but are unable to hike due to mobility issues or are traveling with young children now have a new option. The Dante's Way path can also be discovered by vintage train, one of only a few left in all of Italy, traveling between Florence and Ravenna. Launched last year to coincide with the 700th anniversary of Dante's death in Ravenna, the train will run every Saturday and Sunday from June 4 through November 1, 2022. Guests will be treated to narration (in Italian and English) and can purchase tickets to experiences at the stops along the way.