Emilia Romagna
Emilia Romagna: where the Via Francigena becomes culture
A journey embracing art, culture and beauty in Emilia Romagna through villages and cities, cathedrals and monuments: 5 unmissable stages along the Via Francigena.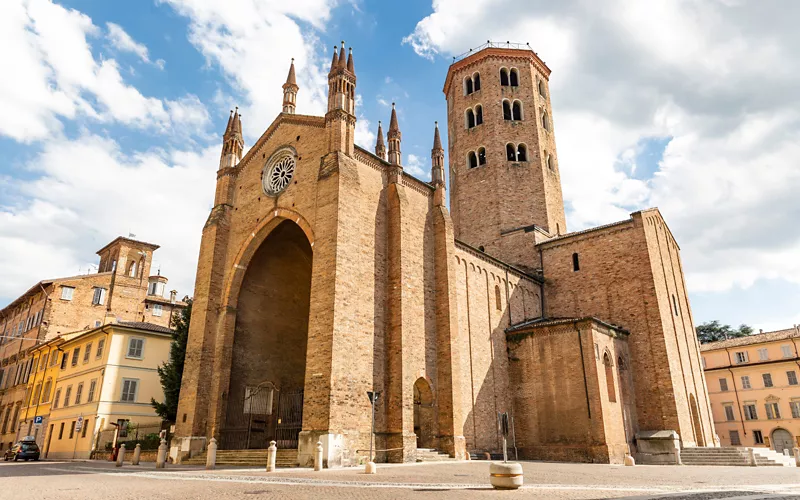 On the banks of the River Po, in the middle of the Po Plains, the city still preserves architectural and artistic testimony of its prestigious past. Mention must be made of Piazza del Duomo, with the Cathedral of Santa Maria Assunta and Santa Giustina, the porticos and the column of the Virgin Mary. It is also worth visiting the Palazzo Farnese complex, where the Civic Museums are home to famous Botticelli Tondo, the Carriage Museum and the Archaeological Museum with the Liver of Piacenza, an Etruscan find associated to priestly rites.
The Abbey of Chiaravalle della Colomba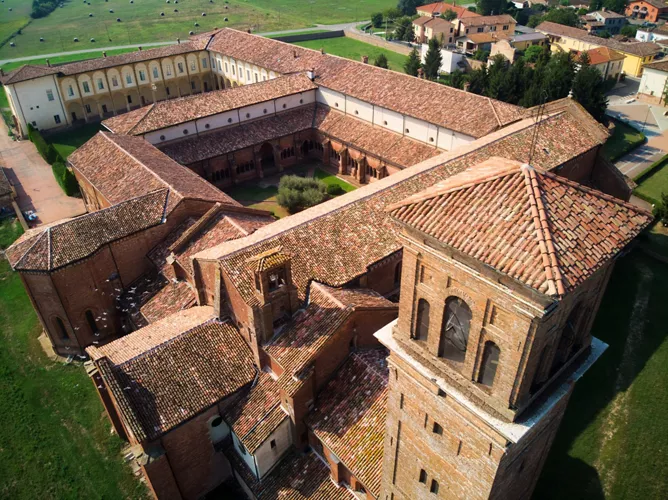 Alseno, a town near Piacenza on the Via Emilia, is home to the splendid Cistercian Abbey of Chiaravalle della Colomba and its evocative cloisters. In addition to the remarkable artistic and cultural importance of its Mediaeval period, it is also famous for the thousand-year tradition of the Infiorata - an event held every first Sunday in June celebrating the Feast of Corpus Domini, when the monks, helped by young local people, prepared a wonderful carpet of colourful flowers inside the Abbey.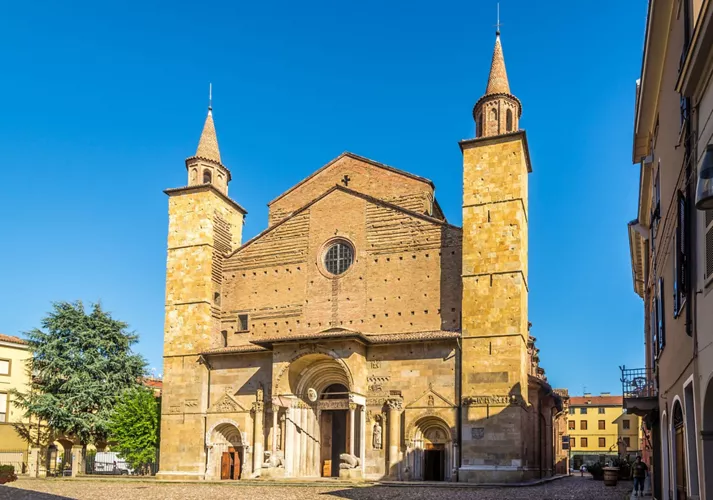 Known as Borgo San Donnino in ancient times, Fidenza is located along the Via Emilia, halfway between Piacenza and Parma. Its ancient name comes from the saint after whom the city's Cathedral is named - an indisputable masterpiece of Romanesque architecture in the Po Plains developed by Benedetto Antelami, where the façade with its low reliefs and statues particularly stands out. The Via Francigena continues on its way precisely from the Cathedral, with various paths leading to the main route.
Berceto and the Cisa Pass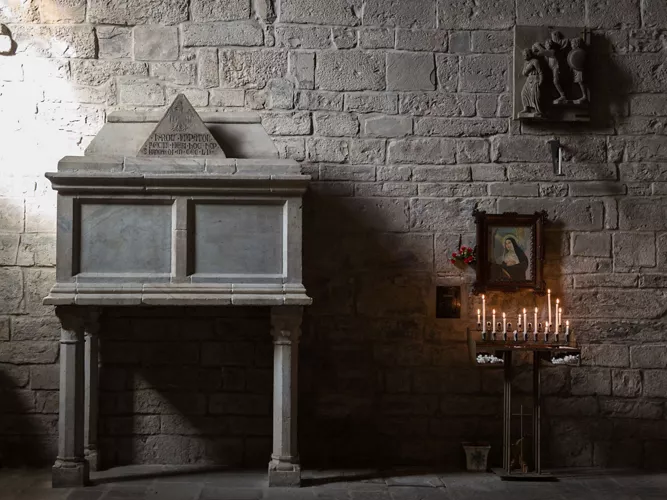 Berceto - a Mediaeval village in the Apennines near Parma - boasts a beautiful historic centre with stone houses, noble mansions, alleys and the ruins of a castle. Don't miss the Romanesque Cathedral of San Moderà with its delightful portal and the adjacent Museum with holy furnishings and vestments. Here, we come to the Cisa Pass, on the border with Tuscany, where the post office and the Cappella della Nostra Signora della Guardia still testify to the separation between these two ancient noble territories.
The Bridge over the River Taro at Fornovo di Taro
It is a monumental XIX century bridge commissioned by the Duchess of Parma, Piacenza and Guastalla - Maria Luisa of Habsburg-Lorraine - after previous bridges had been destroyed several times by river flooding. It has twenty arches and four marble statues representing water courses in the local area. The bridge stands at Fornovo di Taro, connecting the Po Plains with the Lunigiana area, where the Romanesque church of Santa Maria Assunta, Villa Carona and the Vallezza oil well are also worth a visit.