Emilia Romagna
In Emilia Romagna, accessible cycling tourism, also for those with disabilities
.In Emilia Romagna, accessible cycling tourism, also for those with disabilities.
In Emilia Romagna, among the most beautiful cycling routes in Italy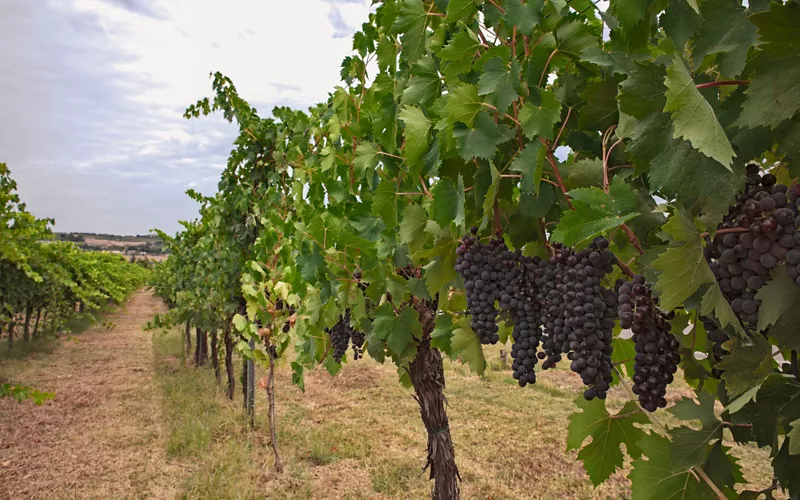 Once you have chosen to embark on a cycling trip in Emilia Romagna, all you have to do is pick the route that suits you best from among 45 accessible itineraries totalling more than 1,000 kilometres. Always in contact with enchanting nature, starting from Piacenza and ending at the sea, you will pass through villages and woods, the fascinating stretches of the Po Delta, and the castles of Piacenza and Parma. Here are just a few examples.
You enter the woods around Monzone, a small fortified town in the province of Modena, before reaching a spectacular site known as Ponte Ercole or del Diavolo (Bridge of Hercules or of the Devil): a 30-metre-high monolith that stands out among the rocks, forming a natural arch that you can admire up close.
Or you can start from Monchio delle Olle, in the province of Reggio Emilia, following a double loop. Reach the summit of Monte Cavaliere to contemplate the panorama of the Apennines. The vision of abandoned vineyards will accompany your cycling trip during the descent to Roncaglio.
Start from Montalbo Castle in the Piacenza area, guardian of the village of the same name: this structure presents itself in its 16th-century guise, erected on an earlier medieval fortress.  Visit another village, Tassara, and climb up to Mount Sumino to take beautiful photos of the panorama from above.
For those who love uncontaminated, archaic nature, the ideal route is that leading to the pastures of San Paolo Alpe, with a view of the scenery of the high Forlì Apennines.
Passionate about wine? Then your best route is from the village of Santa Lucia, in the province of Ravenna. You follow the Samoggia torrent, pass Monte Lodolone and find yourself among hills cultivated with orchards and vineyards. Shortly after, you are right on the Sangiovese di Romagna wine route and after practising sports you can taste the fine wines accompanied by Culatello di Zibello DOP.
The routes include sections on traffic-free roads and others on cycle-only roads. Along the various routes there are stops at wineries and small holiday farms where you can enjoy the typical products of the region: tortellini or cappelletti, tagliatelle with ragù, samples of Parmigiano Reggiano and a varied selection of cured meats and cheeses.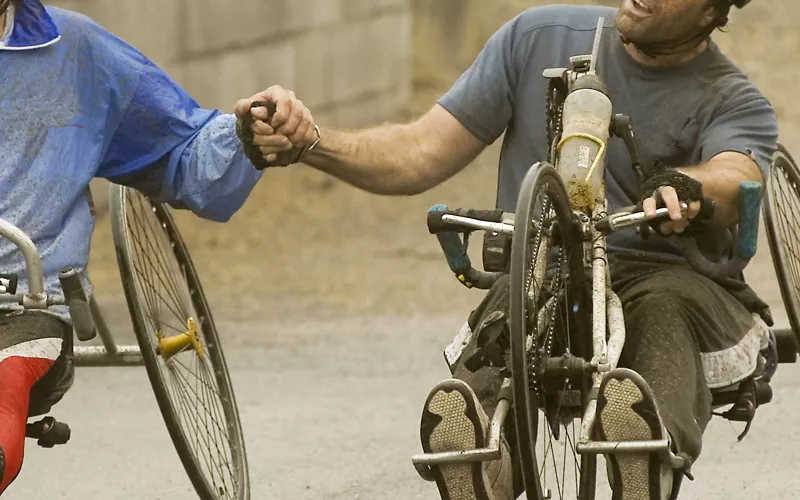 For more information:
The docufilm entitled Tanta strada, by Lorenzo K. Stanzan, shows the scope and territory of the accessible cycling project.
The service includes, if needed, rental of bikes and expert escorts.