Milano Marittima, Rimini and Riccione: where the night is young
Although it is the home of family beach tourism, the Riviera Romagnola is also a mecca for lovers of Italian nightlife , heaven for those who like to spend their holidays mainly at night, and who prefer the fun of clubs and discos to sunbathing and the se
In Milano Marittima: Pineta and Villa Papeete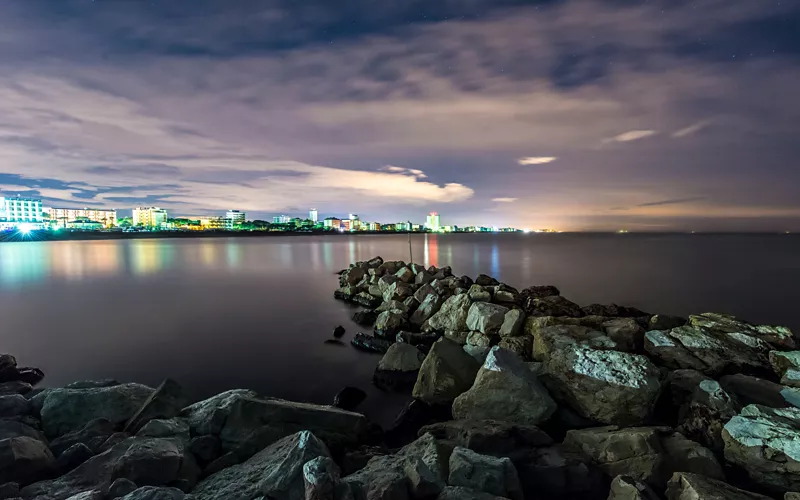 Opulent design ambience and house and commercial music, Pineta has hosted many Italian and foreign celebrities over the years. If you plan an evening of dancing preceded by dinner, you are in the right place: the disco is in fact connected to the Pacifico Dinner Club, a restaurant where you can dine and then dance to Italian and revival music. Only until one o'clock though: then everyone moves to Pineta.
The other institution of Milano Marittima nights is the Villa Papeete, housed in a renovated 19th-century villa. This mostly open-air venue includes a restaurant, a stage for performances and a large central dance floor. Aperitifs and wild dancing with your feet in the sand can be had at the Papeete Beach frequented by an elite clientele of VIPs, showbiz and TV stars, successful sportsmen and models.
Rimini: Baia Imperiale and Coconuts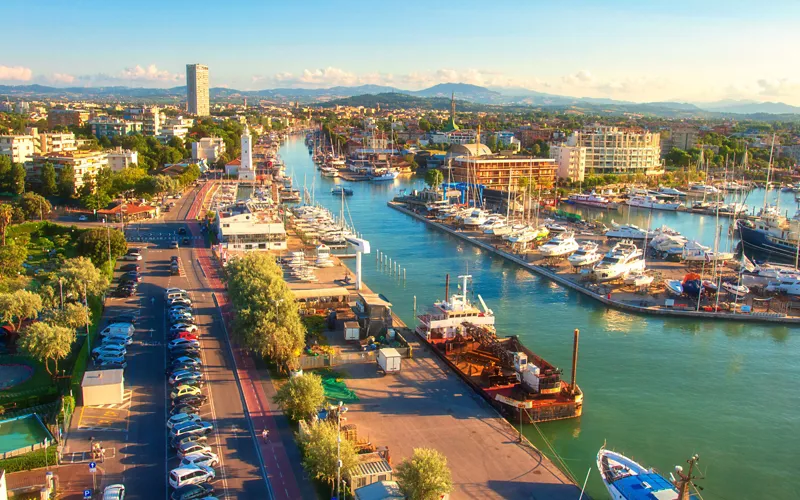 The biggest disco in Rimini is the Baia Imperiale, located in the hills of Gabicce Mare, surrounded by the green San Bartolo Park on a promontory overlooking the sea. In addition to the panoramic view, this place is famous for its imposing columns that evoke a Roman temple. A chosen location for many Italian films, over the years it has also hosted the likes of Snoop Dogg, Steve Aoki, Martin Solveig and Bob Sinclar.
Coconuts on the other hand is a disco that is located directly on the beach and covers over 3,500 square metres. Its design and atmosphere are reminiscent of Miami style. Inside the venue is Palma Beachthe Caribbean area where you can dance surrounded by palm trees and sand to the rhythm of Latin and reggae music.
In Riccione: Cocoricò and Peter Pan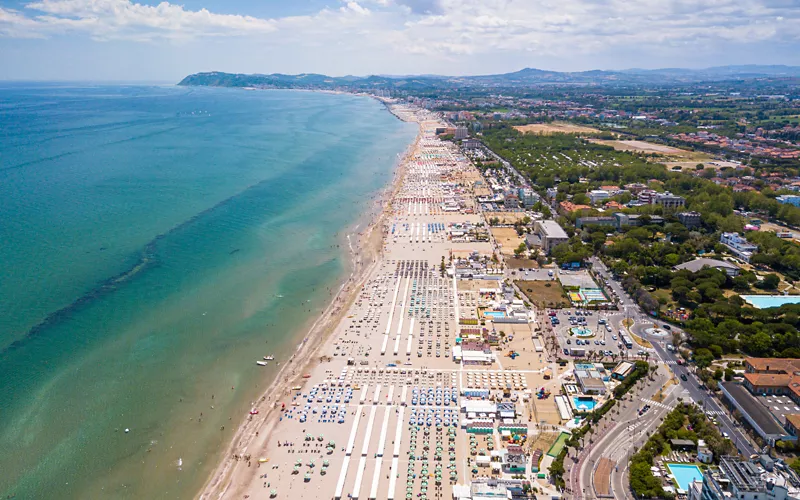 It is the most famous disco in Riccione and you won't struggle to recognise it: the Cocoricò is shaped like a large glass pyramid. Inside, it houses three music venues: one for techno music, one for tech house and one for deep music.
Elegant ambience, on the other hand, is what you will find at the Peter Pan which over the years has hosted the best DJs on the global tech house and deep house scene. Thanks to its location in the hills of Riccione, it enjoys a large outdoor area open only in summer and furnished for dancing evenings. There is also a swimming pool located near the console, in case you plan to take a midnight dip.