Piacenza and the Cathedral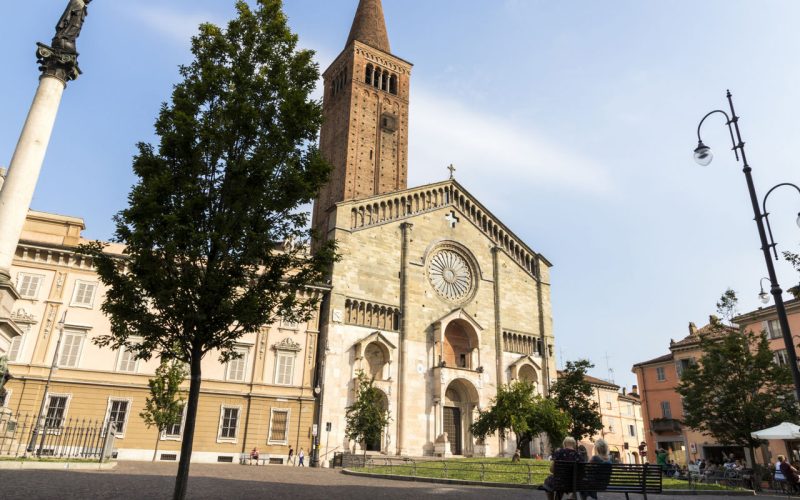 The first stop is Piacenza with the Cathedral inside which is the Kronos Museum which includes in separate form, the ascent to the dome: 160 steps to reach the top among medieval paths, spiral staircases and attics. The continuous overlooking of the city and inside the church are remarkable. The final destination is the masterpiece created by Giovanni Francesco Barbieri called il Guercino, between 1626 and 1627. 
Piacenza and the Basilica of Santa Maria di Campagna
This basilica is a true Renaissance masterpiece that fits perfectly into the context of the historical centre. Climbing the dome is not always possible, but the interior is embellished with an important cycle of frescoes by Giovanni Antonio Sacchi known as Pordenone, who worked there from 1528 to 1539.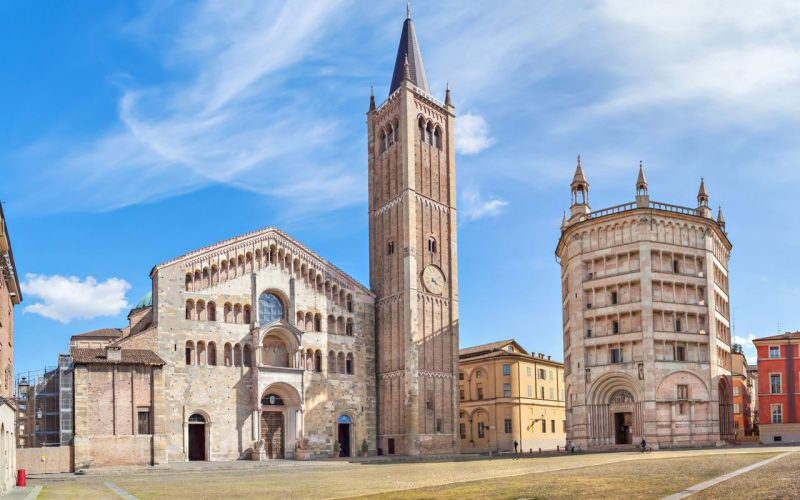 On the second day of the tour you can move on to Parma specifically to its Baptistery where there is a dome divided into 16 segments and painted in tempera by Byzantine craftsmen. But the paintings by Antonio Allegri known as Correggio in the Camera di San Paolo, inside the private suite of Giovanna da Piacenza, Abbess of the Benedictine Monastery of San Paolo, are not to be missed. The painter used an innovative idea, partly taken up by Mantegna, here in 1519: a pergola from which putti and allegorical figures appear.

Parma and the Basilica of San Giovanni Evangelista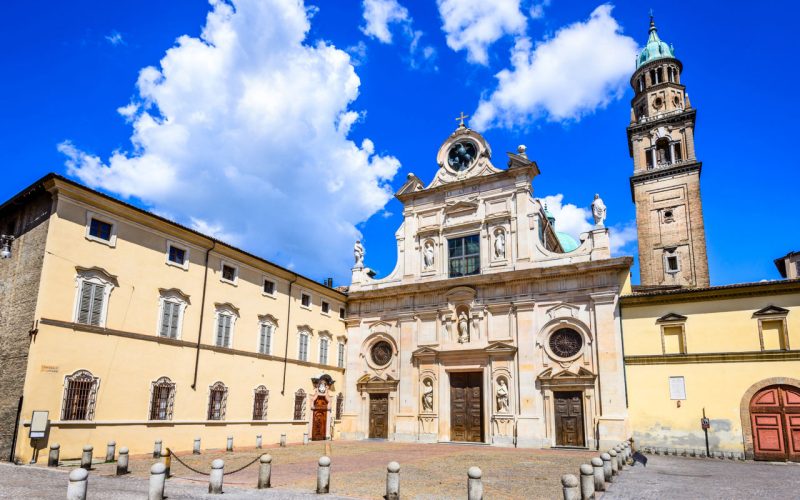 In Parma, the dome of the Basilica of San Giovanni Evangelista is part of the monastic complex with the Convent and the historic Pharmacy of San Giovanni, which depicts Christ surrounded by 11 apostles with the elderly Giovanni, the subject of the vision, at the base. Correggio shows great skill in handling figures in foreshortened views with cloud architecture.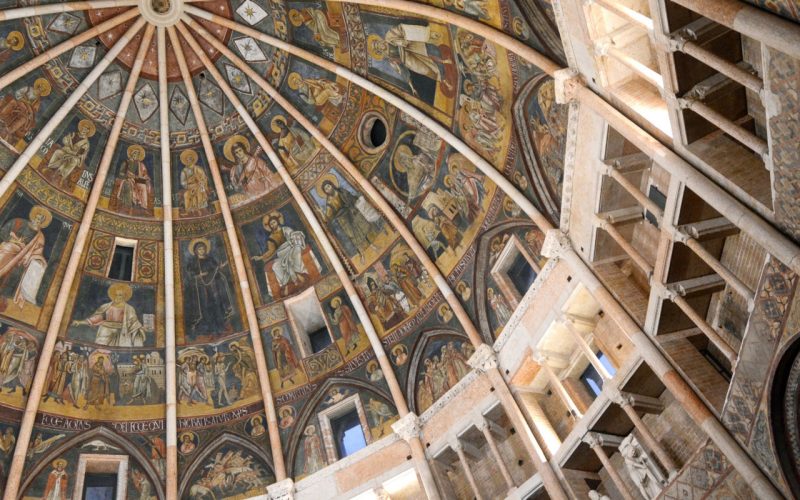 The dome painted by Correggio in Parma Cathedral dates back to 1524-1530 and is located above the high altar. It depicts the Virgin's Assumption in a language that was very innovative at the time, using bold perspectives and foreshortening that tell of the transit between earth and sky in a vortex populated by putti, saints, clouds and light. 
Reggio Emilia and the artistic Marian shrine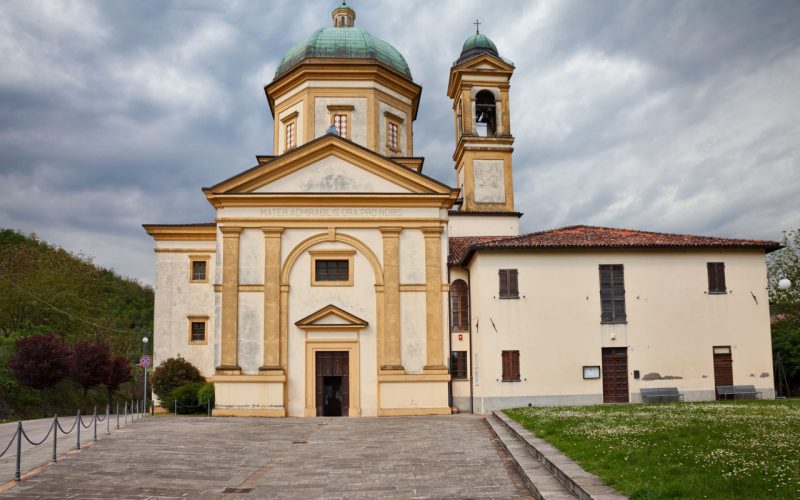 In Reggio Emilia, a recommended visit is to the Temple of the Blessed Virgin of the Ghiara, erected after a prodigious miracle. A group of Emilian artists from the first half of the 17th century contributed to the decoration, including Ludovico Carracci, Gian Francesco Barbieri known as Guercino, Lionello Spada and Alessandro Tiarini. The dome was frescoed in the 17th century by Lionello Spada, a pupil of the Carracci, who demonstrated his skill in the art of perspective. Inside the church there is also a Crucifixion by Guercino, his major work after returning from Rome.