Emilia Romagna
Thrills and relaxation at Aquafan in Riccione, Emilia Romagna
Ready to set a new breath-taking water slide ride record? Or maybe you would prefer the relaxation of the wave pool, while listening to the greatest summer hits?
A family holiday at Aquafan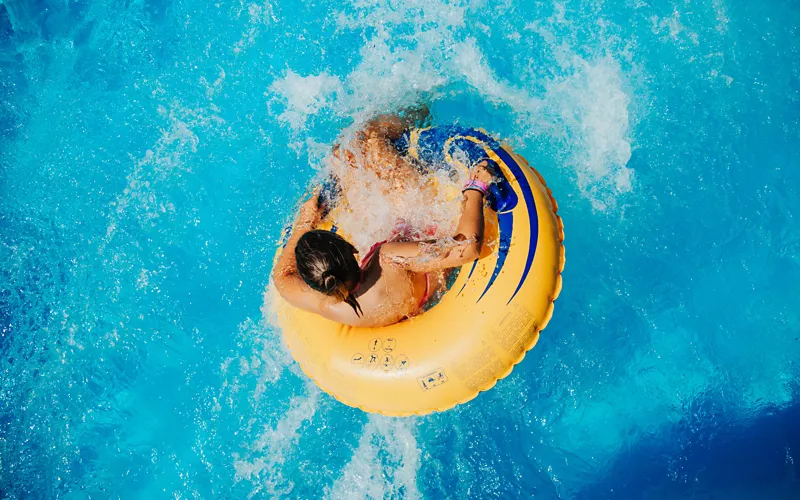 Aquafan is the perfect place to keep the whole family happy, including thrill-seeking teenagers and young children who can play in complete safety. When night falls, the fun keeps on going with concerts, events, foam parties and discos.
Since opening its doors in 1987, Aquafan has grown to cover 90,000 square metres, with water attractions ranging from swimming pools, to slides, through to whirlpools, children's areas and daily entertainment courtesy of Radio Deejay.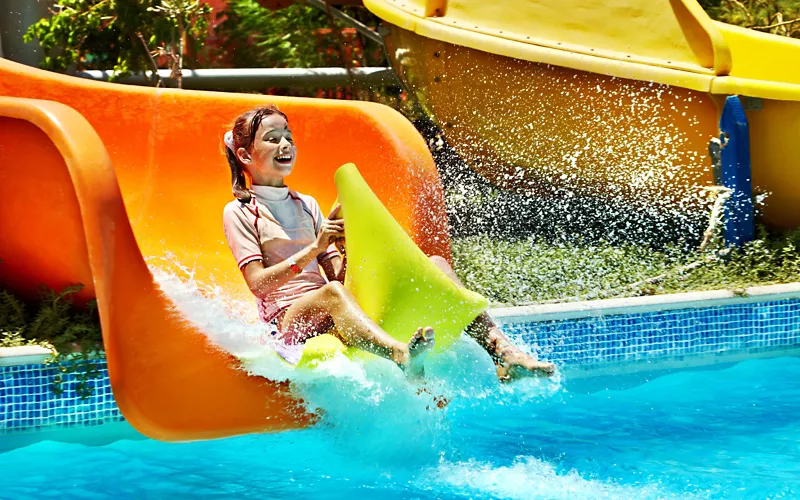 If you love height and speed, you're sure to love all the water slides. The most adrenalin-pumping is the latest addition: M2800, a 280-metre-long slide with hair-raising inclines, funnels and half-pipes. Try to keep your eyes open, if you dare, as you launch from a height of 20 metres in a  three-person dinghy.
Strizza Cool is just as exciting, allowing you to reach speeds of up to 65 km per hour!
Other unmissable water slides include Speedriul, with a funnel that swallows you halfway down, and Black Hole, a 208-metre ride in total darkness.
The great classic, however, is Kamikaze, inaugurated in 1991 by ski champion Alberto Tomba, with two 90-metre slopes at a 52% gradient. Challenge your friends to see who can make it down the fastest!
Not forgetting the thrilling Extreme River, the three High Slides, the River Run, which takes you down in a rubber dinghy, and the fantastic Twist, a triple, spiral-braided and transparent water slide.
Finally, if you want to enjoy a less daring descent with a friend, check out Surfing Hill, a gentle six-lane slide that you ride down in a rubber ring.
Pools and water attractions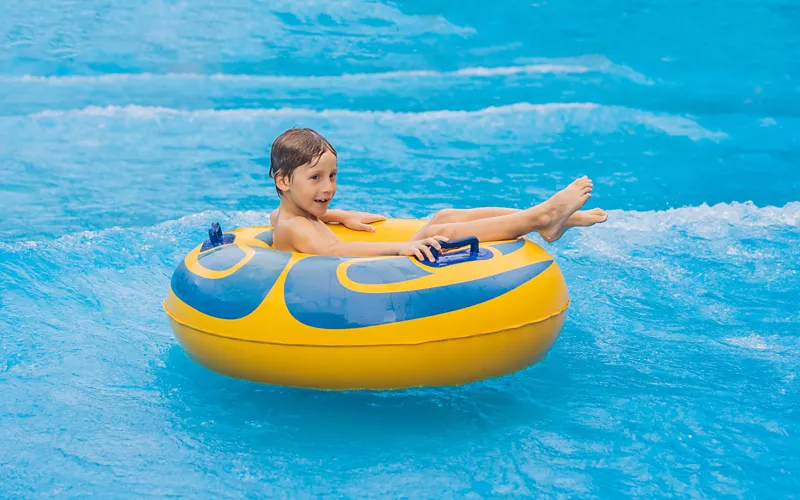 The wave pool is the star pool at Aquafan. Every 40 minutes, a bell announces that the waves are about to start, and then... it's time to jump! You can also enjoy music, thanks to the large stage with entertainment and DJ sets.
You can take a break from all the thrills on the slow river, letting the water lull you on your inflatable. Relaxation is also guaranteed in the Poseidon whirlpools, with three ponds connected by small waterfalls. For a slightly more eventful experience, try the rapid river. Share a dinghy with a friend or family member and let yourself go with the flow.
And for the little ones...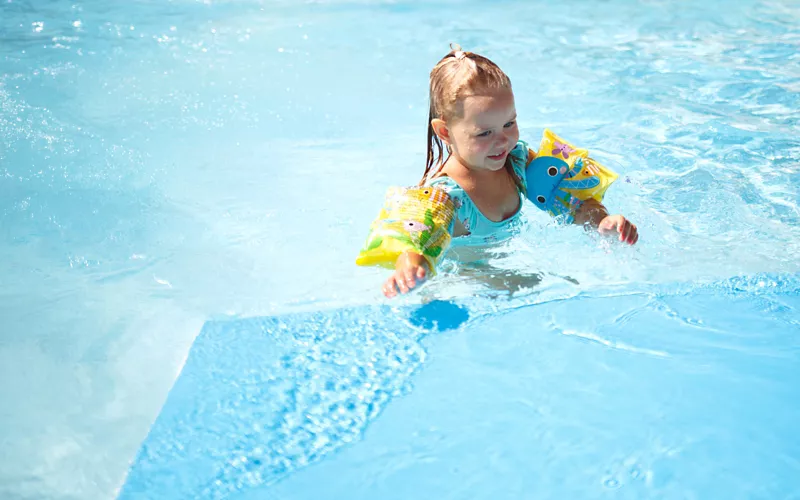 There are three themed areas for children. The Elephant Pool is the ideal space for children. The water there is only 60 cm deep, and fun is guaranteed with water attractions and three mini slides emerging from a large, pink elephant.
For older children, there is Noah's Ark. Full of animals in and around it, children can climb into the ark, sat right in the middle of the pool, which has four slides, three open and one closed.
Then there is the Antarctic Baby Beach, a shallow lagoon around a large white bear.
In a nutshell,  whether it is your destination of choice or an alternative to the beach, a trip to Aquafan in Riccione is guaranteed to be full of fun and adventure!