Aosta Valley
Landscapes of Aosta Valley
A pinnacle of sharp elegance, Mount Cervino, at 4,478 metres, towers majestically into the sky.
Powered by:

Gran Paradiso, a mountain that lends its name to Italy's oldest National Park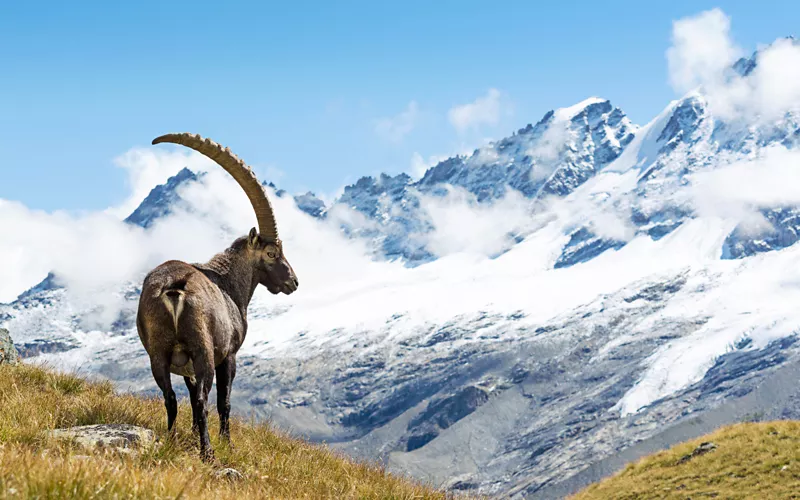 A peak that boasts more than one record. It is the only summit in the entire Italian territory to exceed 4,000 metres in height (4,061 m) and is the symbol of the Gran Paradiso National Park, believed to be the oldest in Italy. 
Established in 1922, with its Valle d'Aosta and Piedmontese slopes, it covers 70,000 hectares of high mountain territory. Its history is connected to the protection of the ibex, which finds its ideal habitat among its majestic peaks, in the high-altitude meadows and on the rock slopes. 
These mountains really do have something supreme about them because of their peaks, which, like the Gran Paradiso, exceed 4,000 metres, their historical passes, which, like the San Bernardo, stretch between the rocks and immense panoramas touching 2,500 metres, and their unquestionable severity. And yet, all this grandeur and rigour of form and climate have always coexisted with the unique grace of the boroughs, of the high-altitude towns, of the valley bottom towns, of the tenacious and perfect crops. It is therefore easy to believe that these places are a favourite destination for mountain tourism, in all its forms, in every season and shade.
Mont Blanc, Europe's rooftop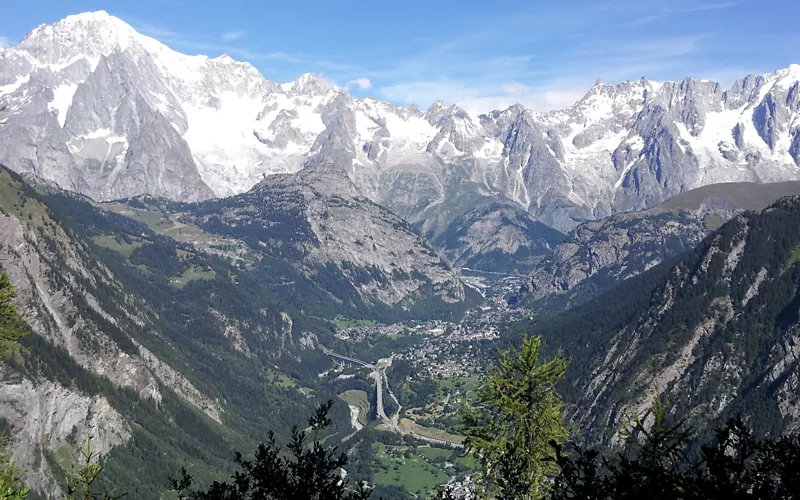 At 4,807 meters high, the highest mountain in the Alps towers over not so much the real geography as the symbolic one of the old continent. Indeed, Mont Blanc, the "Europe's rooftop", has long been a popular imaginary place of both challenges and natural attractions. With its snow-capped summits, sharp crests, perennial glaciers and challenging rock faces, it is a climber's paradise and one of Aosta Valley's most popular tourist destinations. At its base, evocative valleys open up to magnificent vistas, endless meadows that give way to rock and the valley floor municipalities - La Salle, Morgex, Pré-Saint-Didier, La Thuile and the well-known Courmayeur - that enhance the territory that has always been apt for outdoor vacations, of which the futuristic Skyway cable car is a confirmation, climbing up to 3,466 meters (10,000 feet), allowing one to conquer a privileged viewpoint but accessible to all!
The Monte Rosa massif, an icy paradise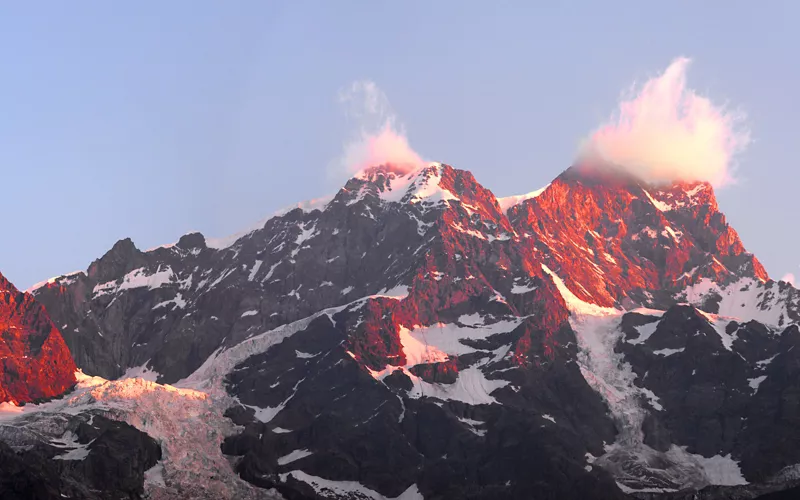 Spectacular glacial surroundings, vast ski areas, villages with characteristic architecture and the friendly mountain people who live here, make these mountains a favorite destination for families and sports enthusiasts. Its highest peak, Punta Dufour at 4,634 meters, the number two peak in the entire Alpine chain, and the summits that surround it are recognized by many as having a certain "gentleness", a more balanced appearance and attitude than other peaks even of lesser height. Well-known tourist resorts such as Champoluc and Antagnod, but also smaller towns such as Gressoney-Saint-Jean, with its fairy-tale Castel Savoia, situated at the foot of Monte Rosa, are well-known summer and winter vacation spots.
In the Mont Avic Nature Park, amid alpine lakes, forests and peat bogs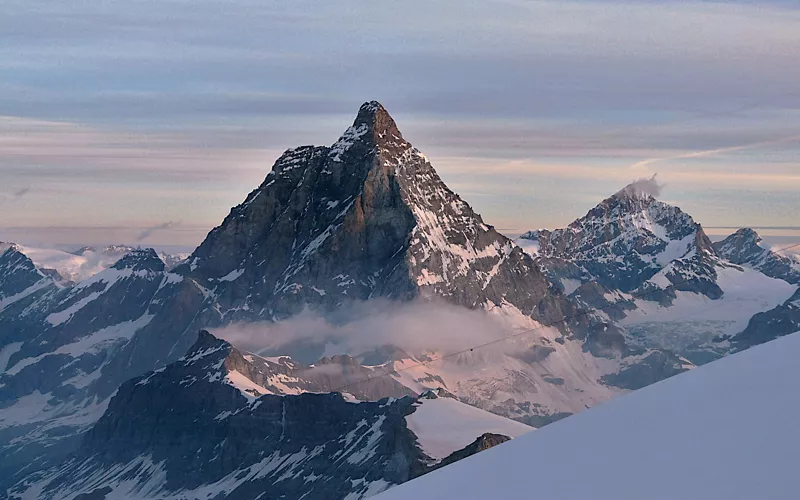 Another extraordinary treasure chest of preserved nature and immense biodiversity is the Mont Avic Regional Nature Park, which was named after the peak that is characterised by its distinctive pointed shape. 
The rocky ridges, the marvellous forests inhabited by precious specimens of hooked pine as well as lodgepole pine, larch and beech, the immense grasslands populated by ibex and chamois, the wetlands and peat bogs, and the many alpine lakes, making this natural area a pearl of the eastern Aosta Valley that occupies almost the entire Chalamy Valley, in the municipality of Champdepraz, and the upper Champorcher Valley.