Aosta Valley
Rafting in Valle d'Aosta: thrills and adrenaline along the Dora Baltea
It is the Colorado of Europe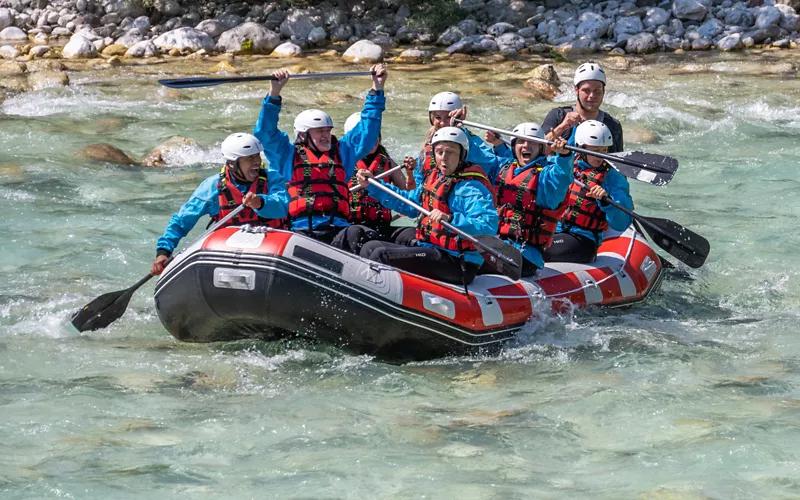 Brace yourselves, then, because what you are about to descend is the Colorado of Europe, making rafting in the Aosta Valley an exhilarating and adrenalin-fuelled experience.

The Dora Baltea has a glacial origin and enjoys considerable water bearing capacity: as it runs downstream, it picks up speed, changing its normal course several times.
Be warned, out of 17 navigable kilometres there are several stretches that are only advisable for those with experience and quick reflexes. For much of its course, however, it is a gentle and easy river to navigate. It will be up to the specialised centres to choose the most suitable route for you.
Rafting, instructions for use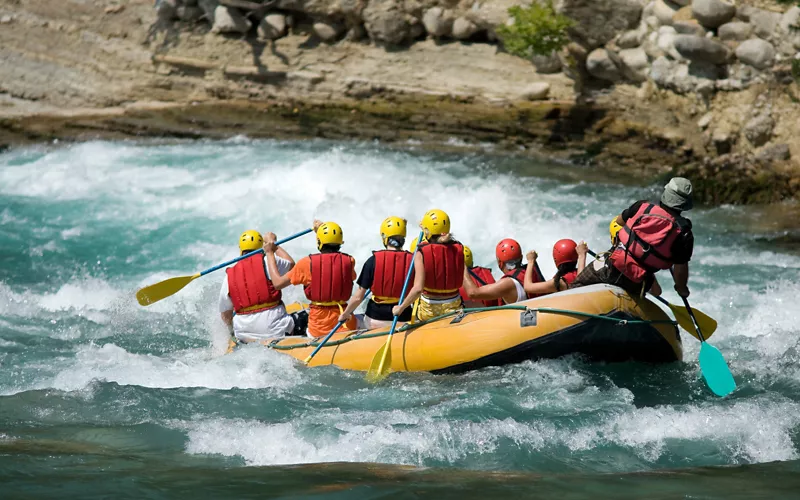 If you are one of the absolute beginners about to have your first rafting experience, here is some information for you. It is a discipline that arrived in Italy in the 1980s, after having become popular in the 1950s in America: it consists of following the course of a river, more or less adventurous aboard an inflatable boat called raft.

What makes the rafting experience even more iconic is its social character: it allows you to share the experience with other participants or even enjoy the descent with family and friends.
The centre that will guide you on the excursion will also provide you with the clothing you need to wear, which consists of a wetsuit, helmet, water-resistant jacket, as well as footwear and paddle. 4 to 7 people, including the guide, can board each dinghy.
And if with friends the rafting experience will give you unforgettable moments, don't hang up your wetsuit if you have a family and children.
In Valle d'Aosta there are also routes dedicated to the very young. In this case, the advice is to go for Family Rafting, with a programme suitable for everyone, even those who want to enjoy the adventure without too many thrills.
Paddling through unspoilt landscapes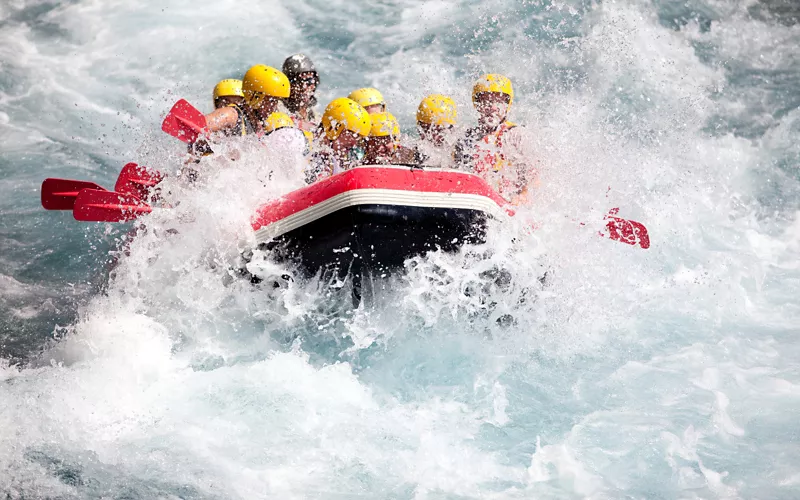 The Valle d'Aosta that you will admire along the Dora Baltea is an enchantment of alpine torrents, which in addition to placid stretches reserve natural slides, sudden descents and rapids.

In addition to rafting, other water sports can be practised here, from canoeing to kayaking and hydrospeed, a discipline in which you lets yourself be carried along by the current thanks to a sort of board, establishing closer contact with the water.
The best time to take up these disciplines is from April to September.