Valle d'Aosta
Valle d'Aosta, flavours at high altitude
Discover the Alpine region and the grandeur of its nature through unique and unrepeatable products.
Powered by:

Remarkable routes with Valdostan coffee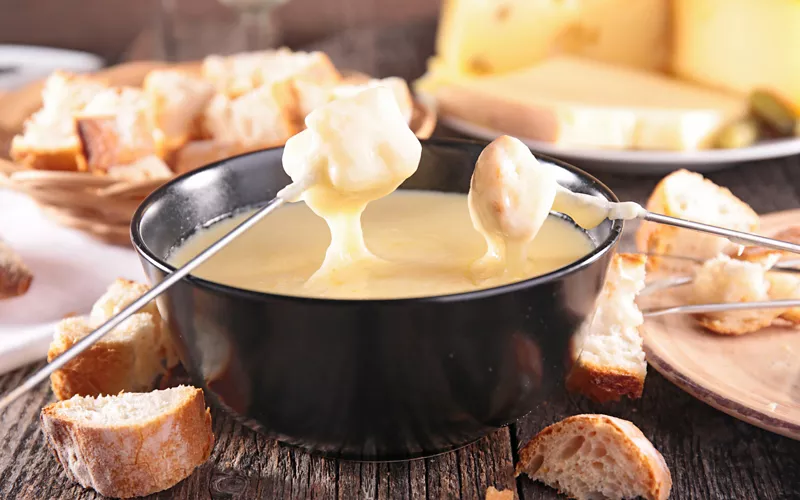 We suggest an itinerary between Chatillon, Fenìs, Aosta and Courmayeur, towards Mont Blanc and its landscapes of forests, villages and rocks.

Chatillon is a heaven for honey, to be tasted in numerous varieties, from acacia to chestnut, from forest honeydew to mountain wildflower, from rhododendron to dandelion and linden. Don't miss the sour cream and honey bread.
In Fenìs, 10 kilometres away, venison alla valdostana, the typical fondue, pappardelle with rabbit sauce, and tasty soups featuring seasonal vegetables await you.
In a further 6 kilometres or so you are in Aosta, the regional capital, where among other dishes, you can taste pèilà, made with rye and wheat flour, chestnut soup and Valpellina-style soup, with black bread, fontina cheese and savoy cabbage.
As you climb towards Courmayeur, be enraptured by the vineyards that rise to an altitude of 1,000 metres, producing Blanc de Morgex et de La Salle.
The pure air and pristine water of Courmayeur, at 1224 metres, bring a distinct flavour to cured meats, meats, cheeses and high altitude wines. You will notice this when tasting Fontina cheese, Fromadzo (semi-hard cow's milk cheese with a long tradition) or Lard d'Arnad, the famous local lard.
The summit of Mont Blanc is 9 kilometres from here, as the crow flies: the time is now ripe to warm yourself with Valle d'Aosta coffee, which is prepared in a low, round, wooden container with four, six or eight spouts around the central opening, to be filled with boiling coffee with lemon peel and a generous amount of grappa. And whilst the liquid heats up over the fire, a good dose of sugar is added.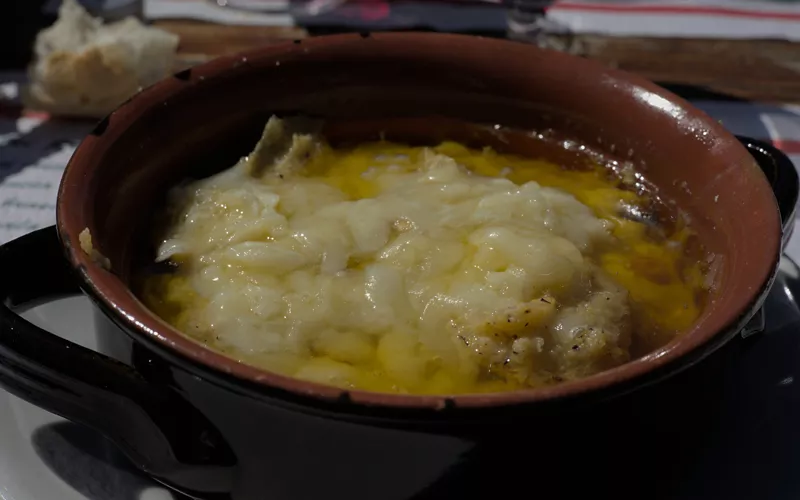 Polenta concia

A rustic dish with a hearty flavour, ideal for warming up on cold winter days, which synthesises the traditional products of the region. Valle d'Aosta polenta concia is creamier than its classic cousins, thanks to the addition of melted cheeses such as fontina or toma. 
Chamois Civet
You are in front of one of the best-loved dishes of typical Valle d'Aosta cuisine; therefore, you should know that the word civet indicates a kind of ragù prepared with onion, other vegetables and red wine. Its making is fairly long and elaborate, but the taste is worth the effort and the wait.