Abruzzo
5 good reasons to spend a weekend in the snow in Roccaraso
From an agricultural village, Roccaraso has been transformed into a tourist resort popular with Italians and foreigners alike.
Perfect and superbly equipped slopes for downhill skiing enthusiasts: these are the places to ski in Roccaraso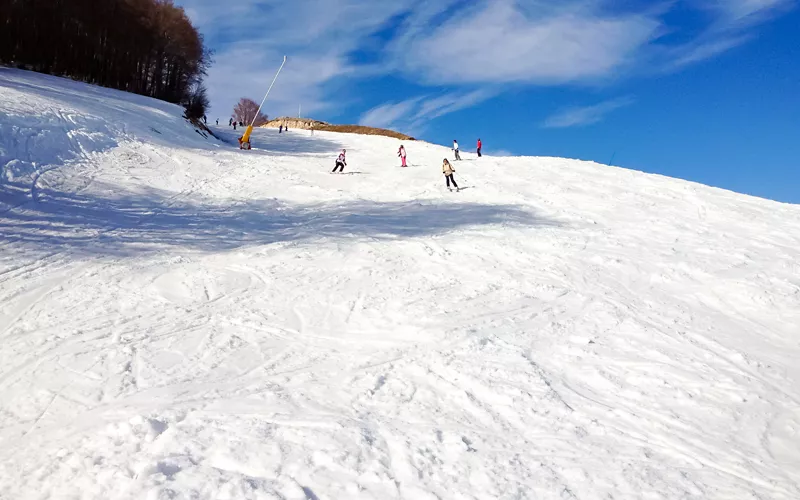 You can ski in Alto Sangro, where the Skipass Consortium is the largest and most modernly equipped in central-southern Italy and the Apennines, and also among the top European resorts. With downhill skis on your feet, you have about 110 km of groomed slopes of varying difficulty, covering five resorts: Pescasseroli, Pescocostanzo, Rivisondoli, Barrea and Roccaraso.
Purchase your ski pass and set off, without skipping the most beautiful descent: the legendary Direttissima. It is 2 km long and starts from the top of Monte Pratello: challenging and reserved for the most experienced.
Another feather in the ski area's cap is Pizzalto, a resort that reaches a height of 2195 metres. Stop for a moment to catch your breath, because the panorama is truly wonderful.
Snowshoeing, snowboarding, snowkiting: because there's more to snow than just the descent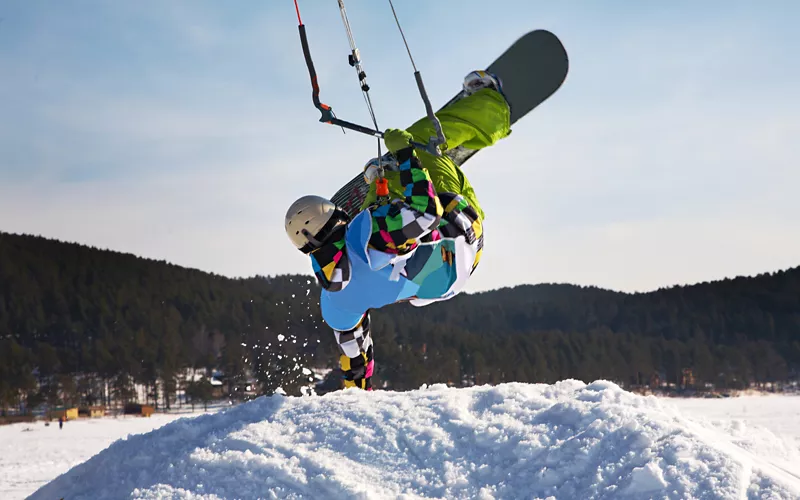 Roccaraso is the ideal destination for winter sports enthusiasts of all levels, and it is not surprising, that over the years it has become a prestigious tourist resort.
In addition to the downhill ski slopes, the district also offers three circuits for cross-country skiing. But there is still much more.
While snowboarders can have fun in the snowpark, with its cleverly organised jumps and bumps, the more daring can try their hand at snowkiting. The winds here are brisk, and the mountains boast such enviable spots that Roccaraso hosts the world snowkite championship.
Thrill-seekers can also try their hand at freeriding or downhill skiing.
If, on the other hand, you prefer tranquillity and meditation, why not rent some snowshoes and follow the marked trails on scenic walks, or follow the guides along the winter Nordic walking routes.
Still not tired? Back in the village, head to the beautiful G. Bolino Ice Rink and go for a skate: guaranteed fun for adults and children alike.
The Kinderheim is pure happiness for the little ones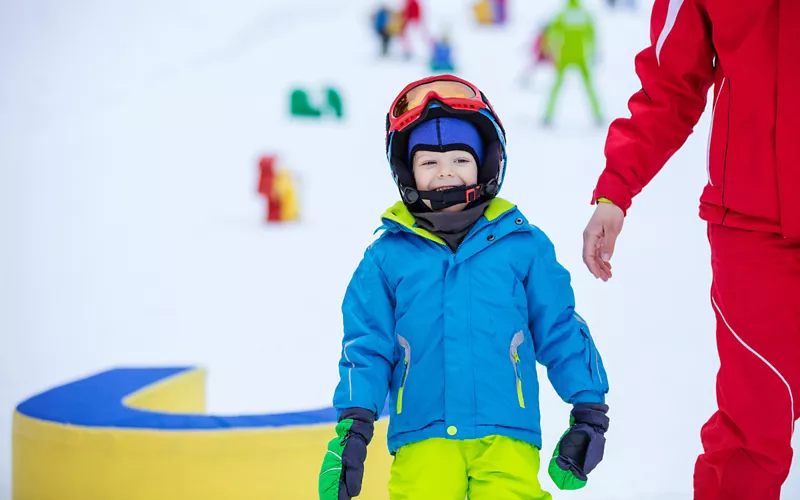 At Monte Pratello, in the Alto Sangro district, the Kinderheim is a safe space for children with slides, inflatables, swings and toboggan runs. You can play with your children or leave them in the care of childminders while you enjoy your favourite sport, or book a ski instructor for their first attempts at skiing.
The entertainment is lively and your children will feel perfectly at ease in the company of their peers and friendly staff.
Sleeping? High altitude, of course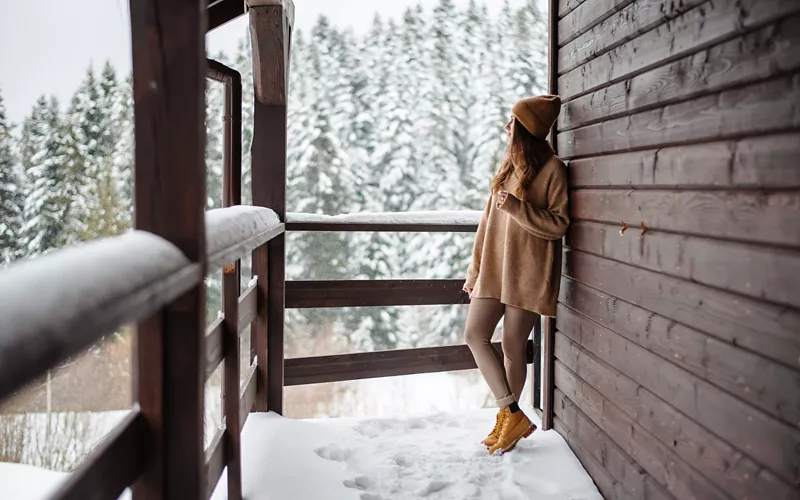 Between Roccaraso and Pescasseroli there are some hotels located directly on the ski slopes.
At high altitude, immersed in a snow-white, muffled landscape where the quiet of the mountains reigns in the evening. On clear nights, the moon illuminates the whitewashed scenery. You are enveloped in wood and natural materials, in a chalet atmosphere, but with complete comfort.
Some of these facilities also include a wellness centre, for a spot of relaxation after your sports. A warm bath in thermal waters or a massage are a twofold pleasure at the end of a strenuous day. 
Typical Abruzzi cuisine where taste is the order of the day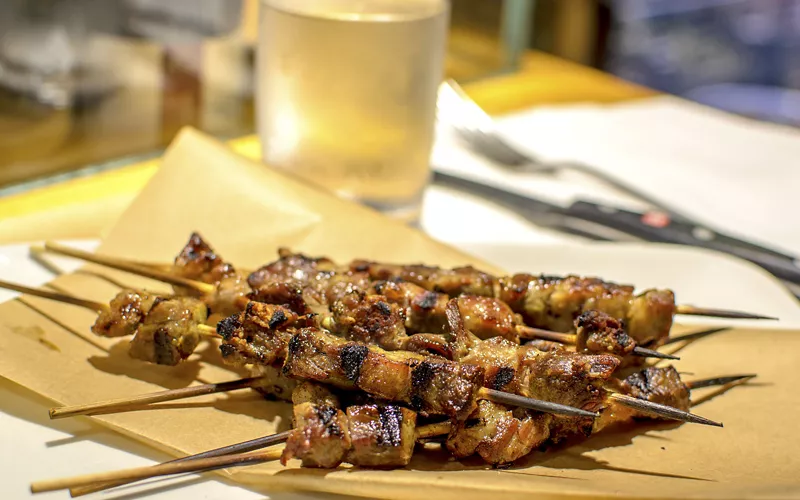 The Alto Sangro region also offers a taste experience. There are many refuges and mountain huts that welcome you from breakfast to dinner.
Cappuccino and tarts for early mornings, at lunchtime grills and arrosticini, the typical Abruzzo kebabs of mutton or pork. For dinner, there are large outdoor barbecues on hot days, fresh pasta with meatball ragù, polenta with game, and finally legume soups for colder evenings.
If, on the other hand, you are in a hurry to get back on track, a quick sandwich is waiting for you: choose your fillings from local salami or meat or liver sausage, seasoned pecorino and ricotta cheeses. Whether it is a quick meal or a sit-down lunch, dining in Roccaraso offers great experiences.
A much-loved mountain paradise, Roccaraso ranks as one of the favourite ski destinations for Italians and non-Italians alike, thanks to sports, snow activities for all tastes, good food and local hospitality. What more could you ask for?