Abruzzo
Visit Scanno by car
A scenic winding road leads to a spectacular village in the heart of Abruzzo.
Powered by:

History and traditions of Scanno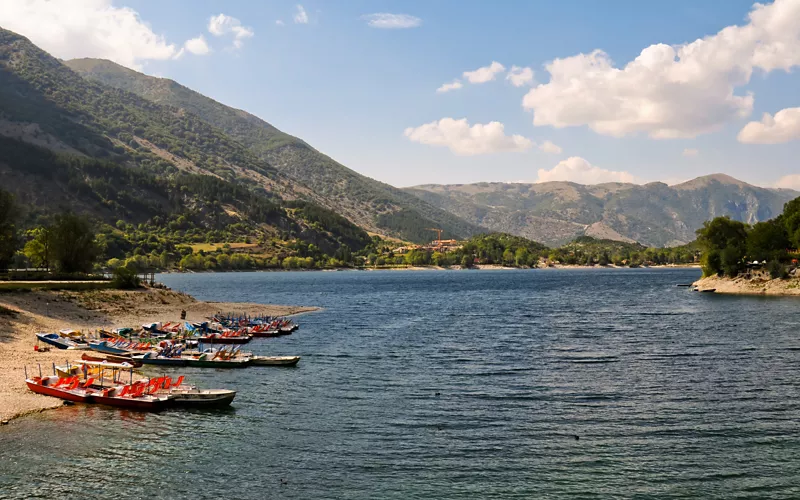 Nestled just over 1,000 meters above sea level among the Marsicani Mountains in the Abruzzo National Park, the origin of the town's name is commonly traced back to Latin (Scamnum, "stool") because the hill on which the historic centre was built resembles a bench. Scanno's oldest nucleus can be traced back to the 11th century, the period in which the first historical document referring to the town is dated, in 1067, in the heart of the Middle Ages. All of its wealth stems from wool processing, an industry that was already flourishing in the 15th century, and since ancient times also from goldsmithing and lace-making, producing fine, handmade lace.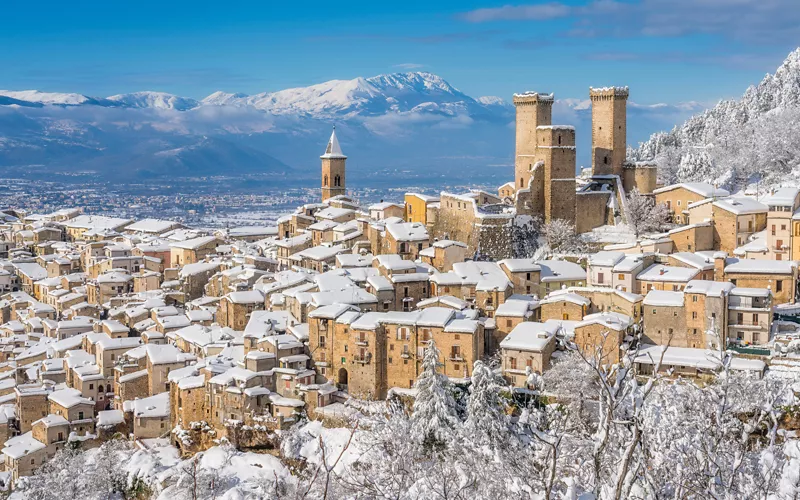 The 12th-century church of Santa Maria della Valle (or Our Lady of the Assumption) dominates the main square and has the distinguishing feature of a 35-metre high bell tower. Its interior is divided into three naves with the white stone highlighted by the red details that embellish it. Together with that of Sant'Eustachio (Scanno's patron saint), it is the town's oldest church. A stroll through the historical centre, the inspiration for countless photographers, is unmissable. Here you can admire enchanting views and above all Lake Scanno, a Blue Flag winner in 2019, and the region's largest natural basin, famous for its heart shape.

One of the most important village festivals is undoubtedly 'Ju Catenacce', a re-enactment of the ancient Scanno wedding procession. It is held on 14 August, and involves local men and women parading in traditional clothes, each year attracting hundreds of tourists and curious onlookers. The parade ends in Piazza della Madonna della Valle with a quadrille dance, while the organisers serve local sweets to spectators.
What to eat in Scanno, typical dishes and desserts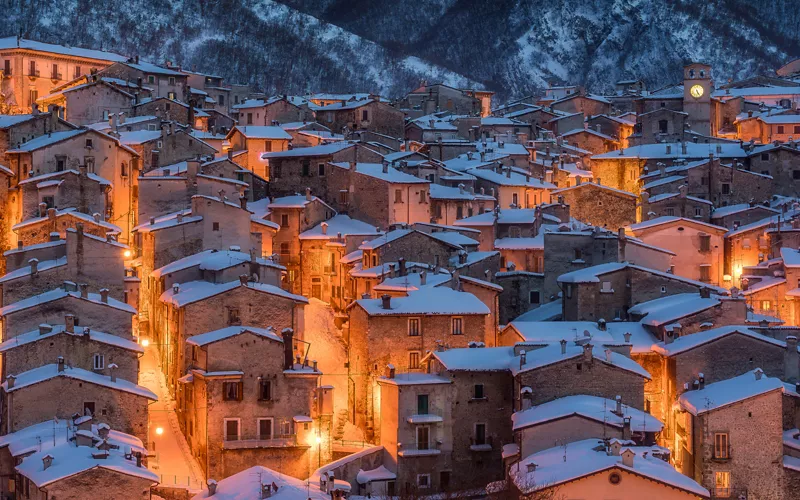 Scanno's typical dishes have retained the traditional method of 'cucina povera' (poor man's cuisine). First of all there are 'chezzelliti e foglie', simple pasta made with Solina wheat flour seasoned with orapi, i.e. wild mountain spinach. Lamb is the main course, followed by a variety of cold meats and sheep's milk cheeses from the local area. As expected, there is no shortage of desserts: the most famous are mostaccioli (made with almonds and sponge cake, covered with sugar or dark chocolate icing) and pan dell'orso (made with three different flours - durum wheat, potatoes and almonds - butter, honey, sugar, orange and lemon).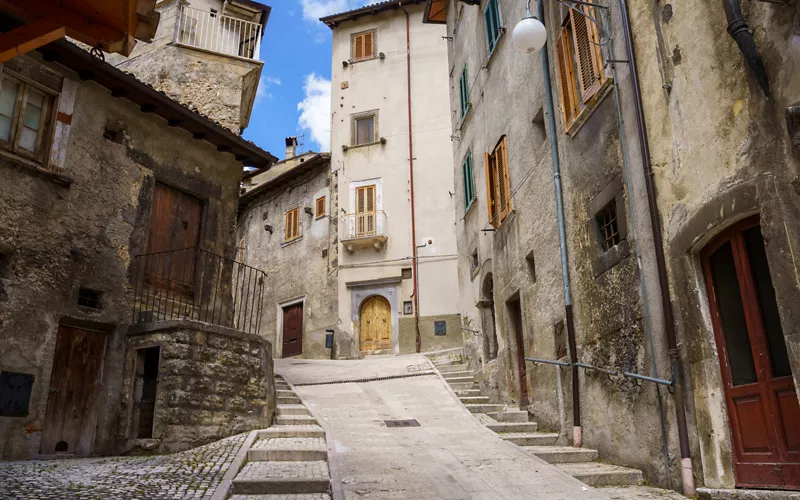 There are several parking spots available in via Napoli and via degli Alpini, allowing you to easily walk to the centre.