Veneto
For thrilling adventure in Veneto: visit Gardaland
When fun calls, it's always best to answer and treat yourself to a few carefree hours.
For the little ones, the Caterpillar ride and panoramic train
If you have small children, they're sure to be enthralled by the Caterpillar ride that slaloms between attractions or the panoramic Monorail that runs around the park - and who could say no? While you fall in love with the romantic, colourful steeds that prance around the Carousel, your children will be eagerly tugging you towards the child's airplane ride ready to take off into the sky, or Peter Pan's galleon ready to take on Captain Hook. 

Adrenaline-packed water rides and a Top Gun-themed rollercoaster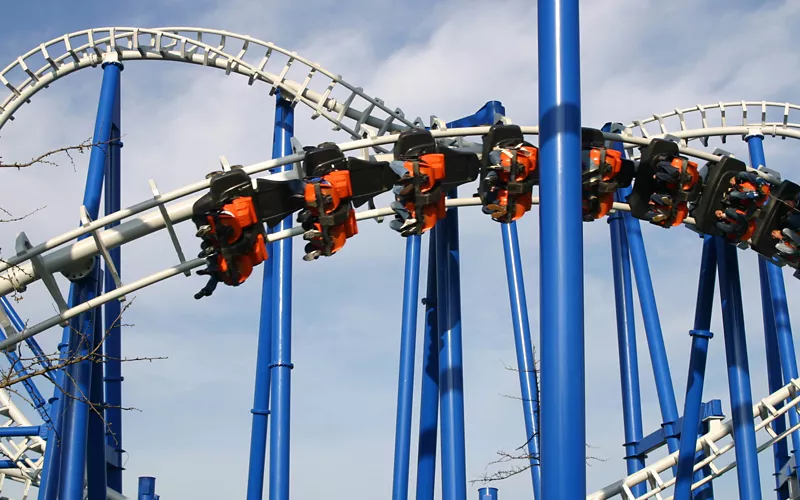 For older kids, and for adults who are still a child at heart, the thrills only get bigger and better: fancy hopping on a large inflatable boat and launching yourself down the Jungle Rapids that run through the ruins of ancient civilisations, or letting the current carry you through the Rocky Mountain landscapes aboard the Colorado Boat floating logs? How about trying Shaman, the dizzying rollercoaster that, thanks to virtual reality, will immerse you in the mysterious world of Native American spirits? If you're still left wanting more, the Blue Tornado rollercoaster will catapult you into the world of Top Gun.

Legoland and Wonder Woman in 4D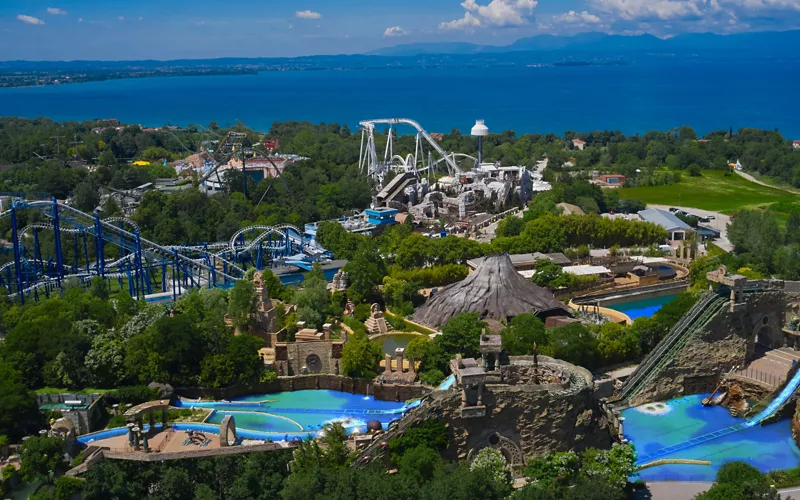 At Gardaland, when you pay a supplement or purchase a combined ticket, you also get access to the Legoland Water Park, where all of the slides and attractions are made from millions of colourful Lego bricks (children under 12 must be accompanied by an adult). Be sure not to miss out on the 4D Experience, which, thanks to special effects and high-definition images, will transport you into the fantastical worlds of Wonder Woman and Aquaman. 

When one day just isn't enough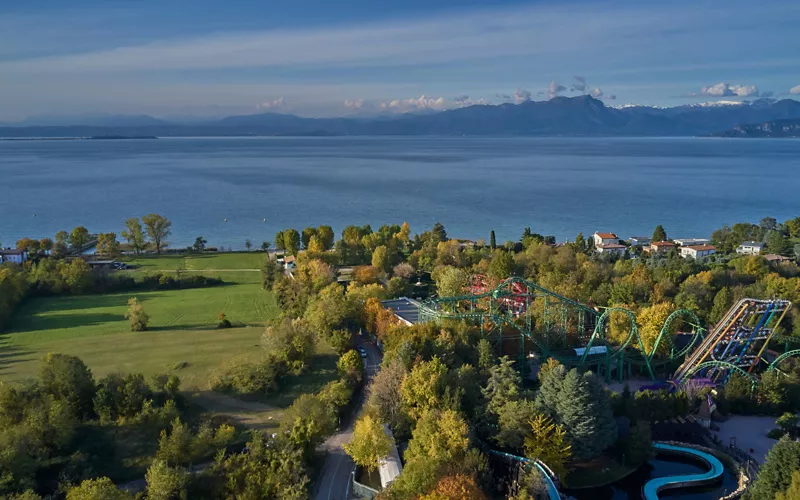 We know it is hard to fit all this into one day – one attraction leads to another and there is just never enough time at Gardaland. If you decide to spend the night (or two!), there are various hotels around the park to choose from. The 4-star Gardaland hotel, for example, has four pavilions overlooking a beautiful garden. It has 247 rooms, including 36 themed rooms, two bars and two restaurants, free parking for guests and a shuttle bus service that can take you straight to Gardaland in style. 
The Gardaland Adventure Hotel also offers 4-star accommodation, with 100 rooms based on 4 main themes: Arctic, Arabian, Jungle and Wild West. The restaurant is called Tutankhamon (you can guess why!) and parking is free, as is the shuttle bus. You'll also find 128 themed rooms at the Gardaland Magic Hotel, which offers free parking and a shuttle service.