Veneto
The 5 favourite destinations for Venetians to ski near Venice
How about a weekend in the snow during your holiday in Venice? Step out of the gondola, put on your skis and discover the most picturesque locations for skiing near Venice.
Nevegal - Distance from Venice: 1 hour and 20 minutes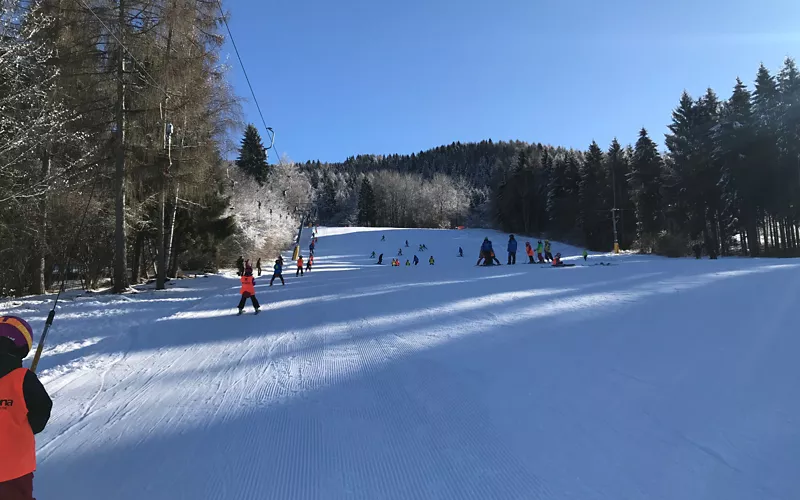 Nevegal's proximity to the A27 Mestre-Belluno motorway makes it the ideal destination for weekend skiers. The Alpe del Nevegal ski area, in the province of Belluno, boasts 23 kilometres of slopes for skiing and snowboarding, up to an altitude of 1675 metres, and has 5 ski lifts.
If you enjoy downhill skiing, you must try the experience of tackling the Coca Bassa slope at night, which is illuminated on Fridays from 8pm to 10.30pm.
Photo credit: Foto credit: Consorzio turistico Dolomiti Prealpi
Asiago Plateau - Distance from Venice: 1 hour and 30 minutes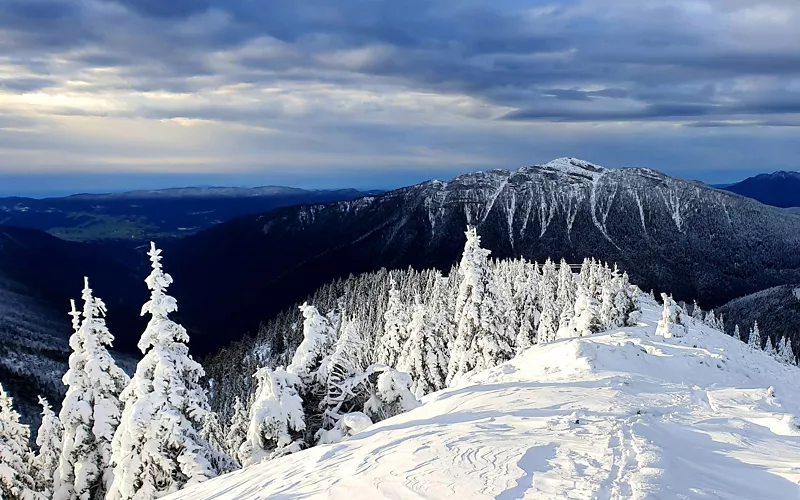 The Asiago Plateau, in the province of Vicenza, is a favourite destination for Venetians because of the range of options it offers snow enthusiasts.
If you practice cross-country skiing, you will find 500 kilometres of slopes that form part of several ski areas located in the municipalities of the region, from the Kaberlaba area to the Melette 2000 to the Val Formica-Cima Larici ski area at 1767 metres above sea level.
The entire Asiago plateau has 40 ski lifts and 80 kilometres of downhill slopes.
Each ski area has its own Skipass with prices ranging from 18 to 26 euro.
Photo credit: OGD MONTAGNA VENETA
Zoldo Alto - Distance from Venice: 1 hour and 35 minutes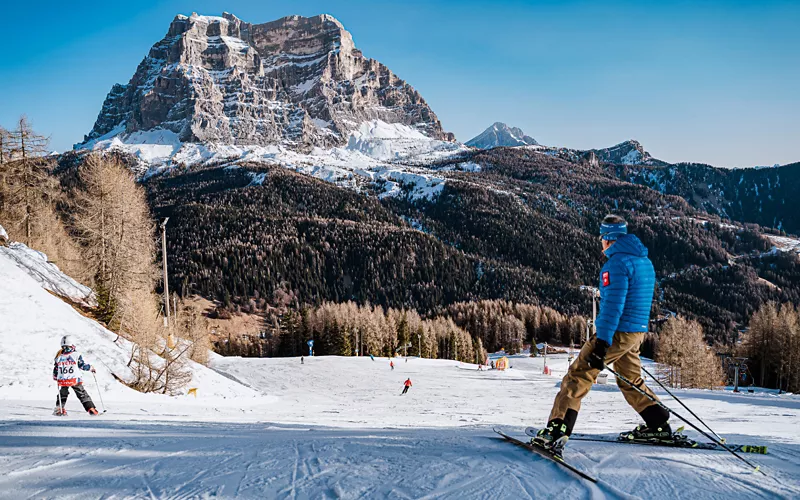 Zoldo Alto, in the province of Belluno, is the closest access to the Ski Civetta ski area, the largest of those easily reachable from Venice.
In Zoldo alone you can find 35 km of alpine skiing slopes, including the black Foppe slope, famous for the Women's World Cup slalom and giant slalom races.
You can ski at night on both the Foppe and Cristelin red slopes on Fridays and Saturdays in December. And if you love snowshoeing, Zoldo Alto is the place for you.
The Skipass for Zoldo Alto is combined with the Dolomiti Superski. 
Photo credit: Val di Zoldo Funivie
San Vito di Cadore - Distance from Venice: 1 hour 55 minutes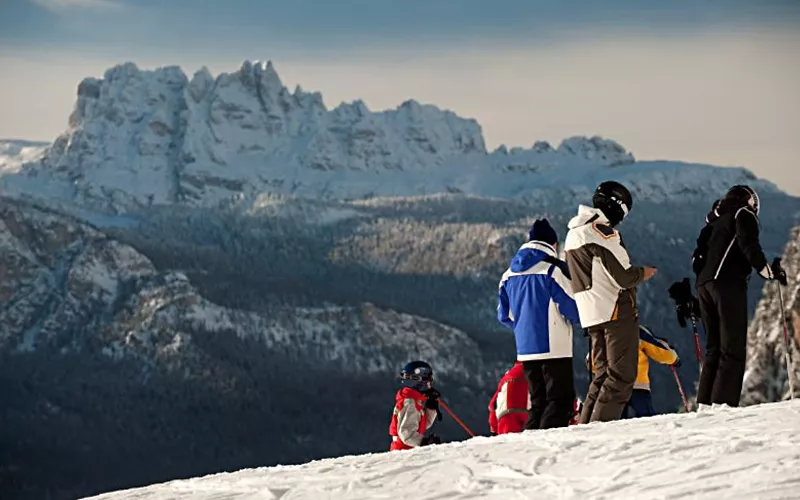 San Vito di Cadore, in the province of Belluno, is the gateway to Ski San Vito: 4 blue runs, 4 red runs and a black run for a total of 16 kilometres of slopes and 6 lifts.
You are in the ideal place for taking your first steps in the snow or for snowshoeing just a few kilometres from Venice.
The Skipass for San Vito can be purchased on its own, but if you are planning a week in the snow near Venice, we recommend you choose the Dolomiti Superskipass, which is more expensive but provides access to both the Dolomiti Superski ski area and Ski San Vito.
Photo credit: Archivio di Promozione Turistica Cadore Dolomiti
Cortina d'Ampezzo - Distance from Venice: 2 hours and 10 minutes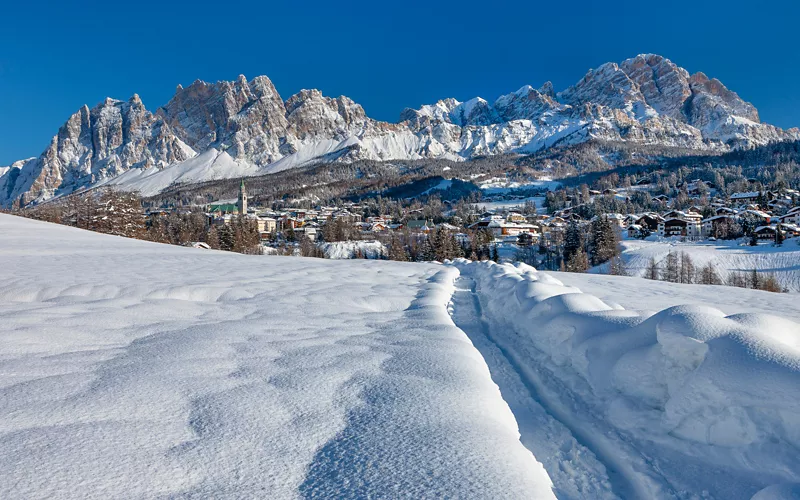 The Queen of the Dolomites, set to host the 2026 Winter Olympics together with Milan, is the ideal destination for those choosing a long holiday from Venice. Skiing in Cortina d'Ampezzo means discovering the wonders of the Ampezzo Valley, surrounded by the majestic Dolomites.
Whether you like skiing, snowshoeing, snowboarding, or just relaxing, in Cortina d'Ampezzo you will find everything you are looking for: 120 kilometres of slopes for beginners and expert skiers, 38 ski lifts, 7 circular routes for cross-country skiers, and a well-equipped snow park. 
Photo credit: www.bandion.it