Umbria
Nera River Cycle Path: cycling through forests and waterfalls
From Sant'Anatolia di Narco to the Marmore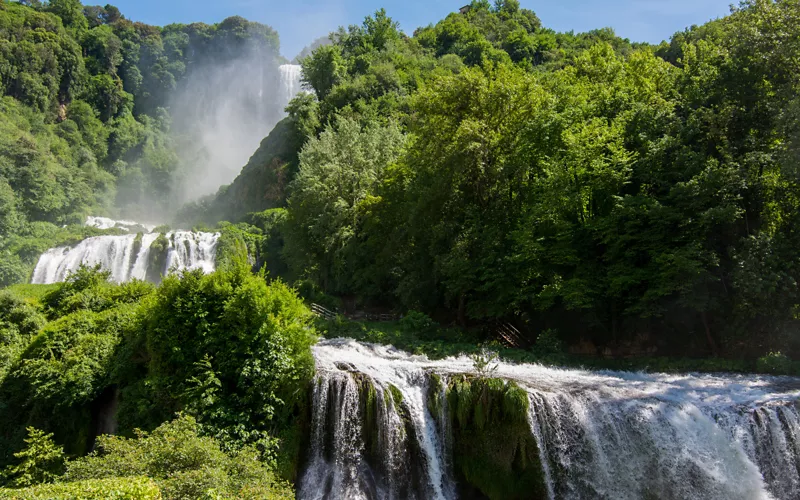 Our recommended itinerary starts from Sant'Anatolia di Narco and ends in front of the spectacular Marmore Falls, winding through a series of small villages, running for long stretches parallel to the Via di Francesco.
The latter, it is worth remembering, is part of a unique path, on foot or by bicycle, to reach Assisi following in the footsteps of the patron saint of Italy, then continuing on to Rome.
As you are cycling along, you will find yourself skirting the Nera river, passing through shady woods and picturesque villages, in a natural setting that will re-energise you. 
Like being inside a fairy tale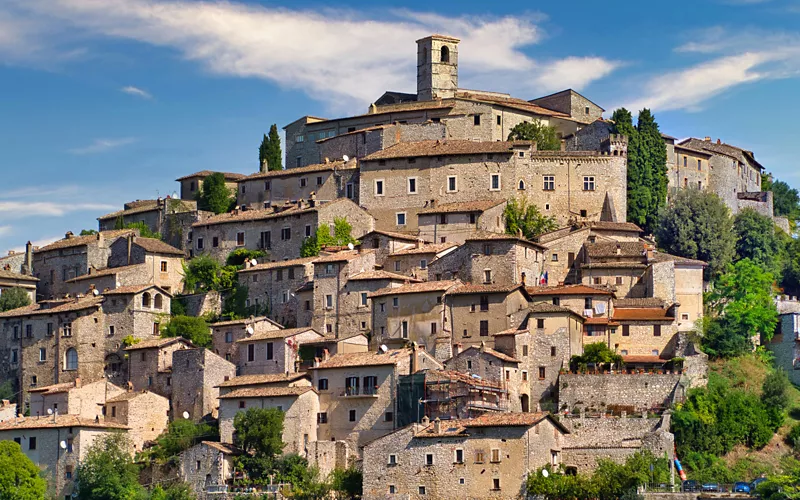 The Nera cycle path, in this section of its route, joins the former Spoleto-Norcia railway with the lower Valnerina and the fairytale-like places in the vicinity. You will be thrilled as you ride along part of that now disused route, cycling over bridges and through tunnels in which vegetation over time has created perfect decorations.
In ancient Sant'Anatolia di Narco, stop to admire the late-medieval castle that dominates the town: the structure dates back to the second half of the 12th century, while the walls were built two centuries later.
Continuing along the route you will come across local villages worth visiting. Scheggino, of medieval origin, with its beautiful semi-destroyed tower from the same period; Ceselli, standing at an altitude of 317 metres above sea level with little more than a hundred inhabitants; Arrone, home of nature sports; and finally Casteldilago, with its church dedicated to St Valentine.
Ferentillo deserves a separate mention, to which you should devote a little extra time because of the beauty of its two fortresses, which are its symbol. The village is also home to the Mummies Museum, which exhibits the bodies of ancient locals and dates back to the 19th century.
Outside the town centre, there is a crag that is famous among climbers: if you are a climbing enthusiast, we suggest an outing you won't regret.
And finally the waterfalls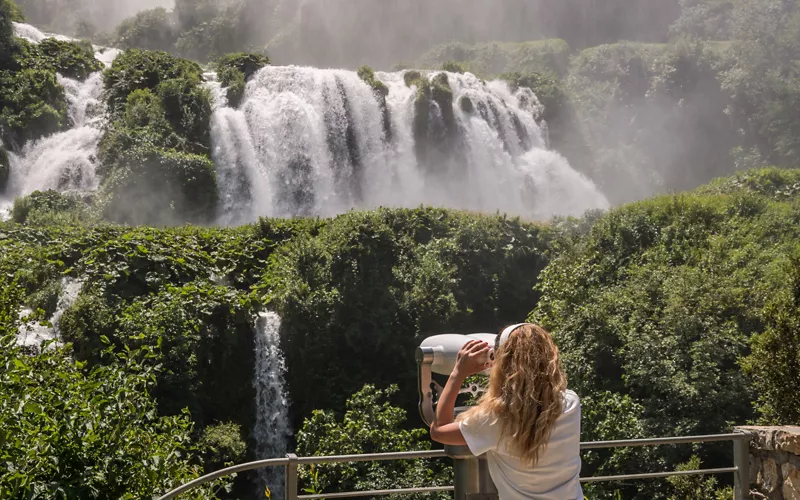 Gentle and pleasant throughout, the route becomes slightly more challenging in the last stretch: just a few bumps and a one-kilometre climb before arriving in Terni and its historic centre. Come on, though: you are almost at the end of your walk. There are the last few kilometres around the forest, a small tunnel, a small bridge leading to the Belvedere and, wow! Here are the imposing Marmore Falls.