Lazio
Rome: the irresistible allure of the Eternal City
Visiting Rome is a life-changing experience thanks to its history, monuments and beauty.
The history and magic of Rome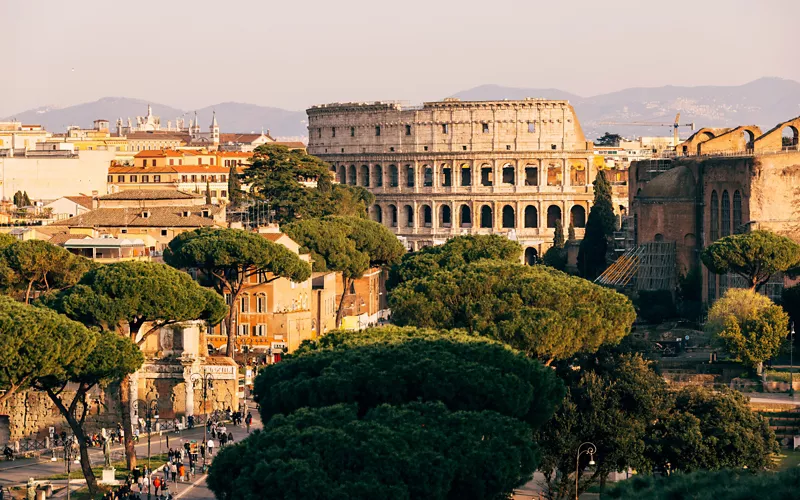 Rome is said to have been founded on 21 April 753 BC by Romulus. A series of wars and conquests led to the Roman Empire's founding in 27 BC. In 395 it was divided into two parts: the Western Roman Empire, which ended in 476, and the Eastern Roman Empire, which lasted until 1453. Rome again became the centre of the world during the Renaissance: between the 1440s and the first half of the 1500s it was a real hotbed of talents such as Michelangelo and Raphael. The works from that period include the new St Peter's Basilica and the Sistine Chapel. Unfortunately, several Renaissance buildings were demolished in the 1900s during the twenty years of Fascism, ordered as part of the urban planning revolution of Benito Mussolini. After the Second World War, Rome became the capital of the Italian Republic in 1946 and began to flourish again.
What to see in Rome: 11 unmissable sites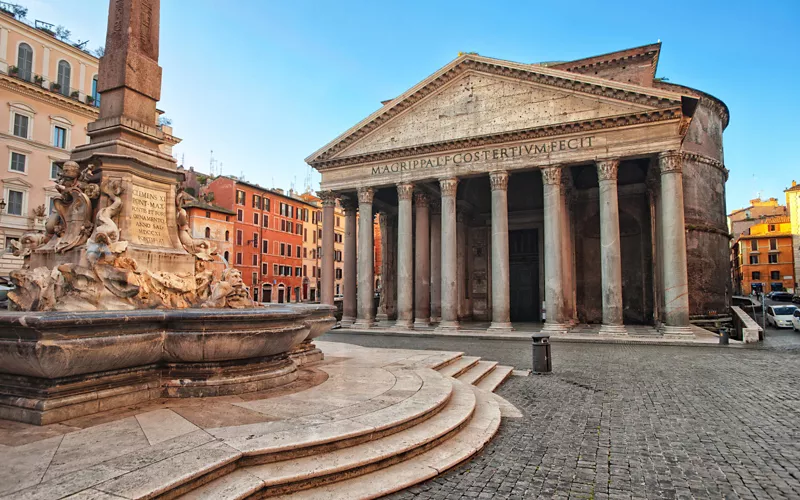 Try not to feel too overwhelmed once you reach Rome: there are breath-taking sights at every turn.
Archaeological Rome: one of the capital's symbols is the Colosseum. As the largest and most famous Roman amphitheatre in the world, it was built between 70 and 80 AD and was home to gladiator fights, but also circus shows and games. The Fori Imperiali include ruins of five monumental squares built between 46 BC and 113 AD the will also send you back in time. Once here, walk down to Piazza Venezia located at the foot of Campidoglio. And what about the Ara Pacis Augustae, or Altar of Peace? Built to celebrate Augustus' return from his campaigns in Spain and Gaul, the marble structure is a Roman sculpture masterpiece. Today the altar is housed in a museum.


Rome and its fountains: those who love sculptures and fountains can't miss the Fountain of Trevi, where according to tradition you're supposed to throw a coin towards the left using your right hand, with your eyes closed and your back to the fountain. And you can't miss Piazza Navona, with its spectacular Four Rivers Fountain.


Rome and its squares: enjoy getting lost among the city's large squares, such as Piazza di Spagna embellished by the impressive Scalinata di Trinità dei Monti (Spanish Steps) with its 130 steps. Don't miss Piazza San Pietro, a pilgrimage site for the faithful Catholic from all over the world.


Rome and spirituality: the Vatican is the home of the Pope, but also of art with a capital A. The Vatican Museums offer a unique artistic itinerary, with the Papal Apartments frescoed by Michelangelo and Raphael and the Sistine Chapel with Michelangelo's "Last Judgement". Then there's the Pantheon, a temple dedicated to the classical deities that was later converted into a Christian basilica.


Rome between past and present: art lovers can't miss Villa Borghese,and the Borghese Gallery with works by artists such as Gian Lorenzo Bernini, Antonio Canova, Caravaggio, Raphael and Titian. It's also worth going up to the Quirinal Palace, once the official residence of the kings of Italy and today of the presidents of the Republic. If you can, visit EUR Rome, the district built in the 1930s for the Universal Exhibition planned for Rome.
Things to do in Rome: 7 suggestions including culture, sport and shopping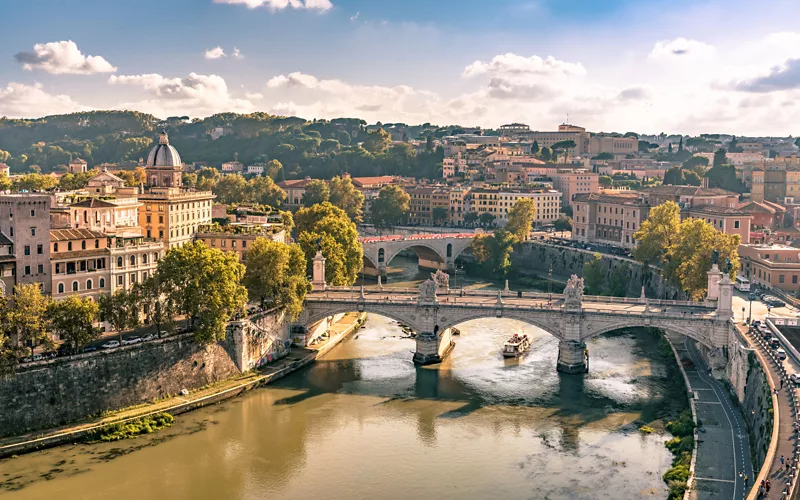 When in Rome, visitors clearly prioritise museums and  archaeological sites, but the city offers many other things to do as well. One such idea is horse riding in Rome: the unmissable itineraries (also on foot) include Appia Antica, where you can immerse yourself in nature while simultaneously exploring the archaeological wonders scattered along the route.
Alternatively, a boat will take you on a River Tiber tour with several different routes available, from the Foce del Tevere to Ostia Antica.

A stroll through Villa Borghese is lovely, with 80 hectares of nature, monuments and various cultural highlights. Those who want to indulge in shopping can dive into the traditional Campo de' Fiori market or the glamorous Via dei Condotti and Via del Corso.

What to eat in Rome: Six dishes full of tradition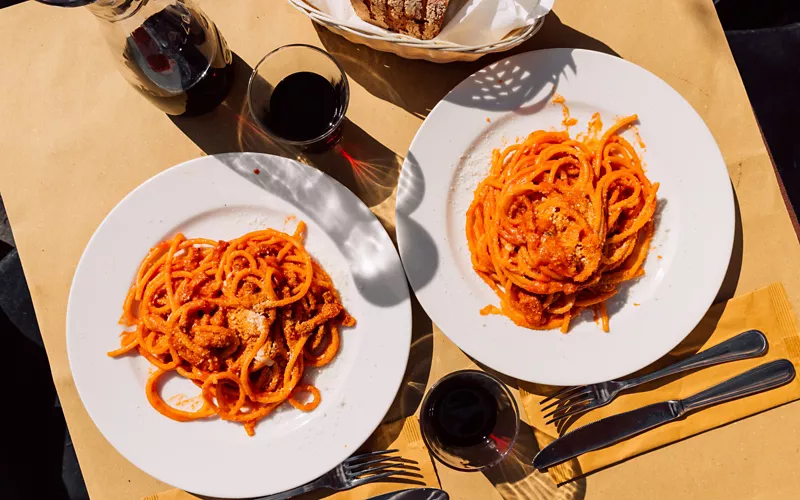 The culinary aspect of Rome is certainly not to be overlooked. Lazio and Roman cuisine features strong, decisive flavours. Here are some suggestions for what to eat in Rome:
A first course such as Pasta alla carbonara, made with eggs, guanciale bacon and Roman pecorino cheese, is practically the city's official dish. Alternatively, try some Bucatini all'amatriciana, pasta seasoned with guanciale, tomato sauce and Roman pecorino cheese. One dish that everyone can agree on is Roman gnocchi, made with a semolina-based dough.


If you instead prefer focusing on meat dishes, start with Saltimbocca alla romana (slices of veal topped with prosciutto and sage) and move on to Coda alla vaccinara (beef tail stewed and seasoned with various vegetables). Don't forget Trippa alla romana, with the legendary Sora Lella's version which is also quite well-known, who added ingredients such as mint and Roman pecorino cheese.