Canyoning in Trentino: an adventure along the waters of the Chiese river
Thrills and a rainbow of colours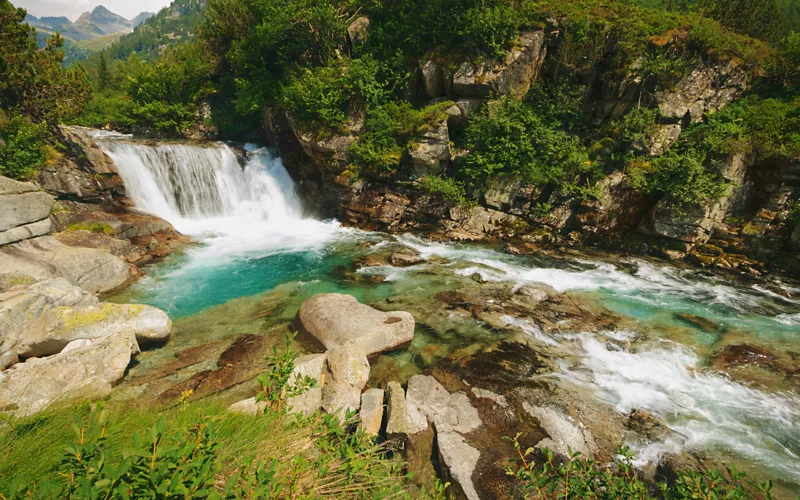 The place to be to enjoy canyoning in the Valle del Chiese is the village of Storo
The Palvico stream offers thrills and one of the most beautiful routes, but be prepared to get wet! Between descents and climbs along the gorges, you will jump from dizzying heights, diving into the clear water as you enjoy a mix of river and mountain sports.
The light on the water constantly changes the atmosphere and colours of the landscape as it illuminates the deepest depths of the seabed, the hidden natural pools, the flooded walkways, the narrow straits to slide along and the rock walls to climb. With the help of professional guides, everyone can enjoy canyoning: the three-hour route along the Palvico emissary starts at Lake Ampola and arrives in Storo.
The breathtaking Acroriver!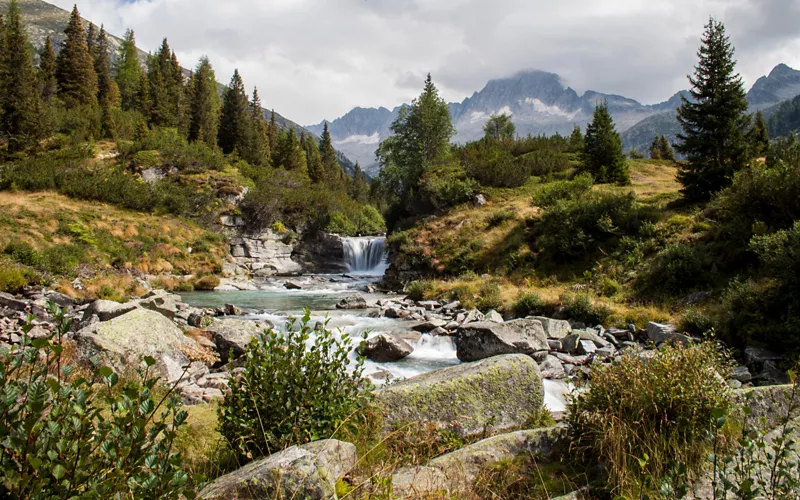 Craving even more thrills? Check out the Acroriver, an equipped trail along the river in Val Daone. Almost everything is suspended up in the air. You can make your way along rock steps beside the bubbling water or descend in a bird's eye view along the waterfall with a sequence of pulleys on ropes.
You will be accompanied by an expert mountain guide and will be provided with a helmet and all the safety equipment you will need. The most exciting part is the descent down the Lert waterfall. But if that's a step too far, you can always simply enjoy the view from the little bridge.
Hiking and mountain biking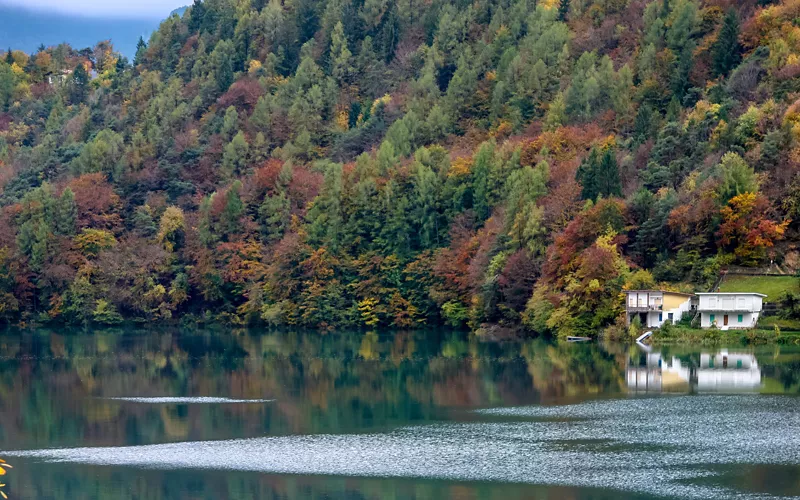 The Chiese river offers plenty of opportunities to reconnect with nature. Some less-daring sports include trekking and mountain biking along the dirt roads of Val Daone and climbing the walls of the Bissina Dam. You can also try out a spot of catch-and-release fishing.
You can finish off your day by swimming and relaxing on the shores of Lake Idro, where you can also enjoy sailing, kitesurfing, windsurfing and stand-up paddle boarding.
The more daring visitors should don their helmet and safety equipment and try out the Ferrata Sasse, a 2.5-kilometre rock climbing route along the eastern shore of the lake that also involves crossing a suspension bridge.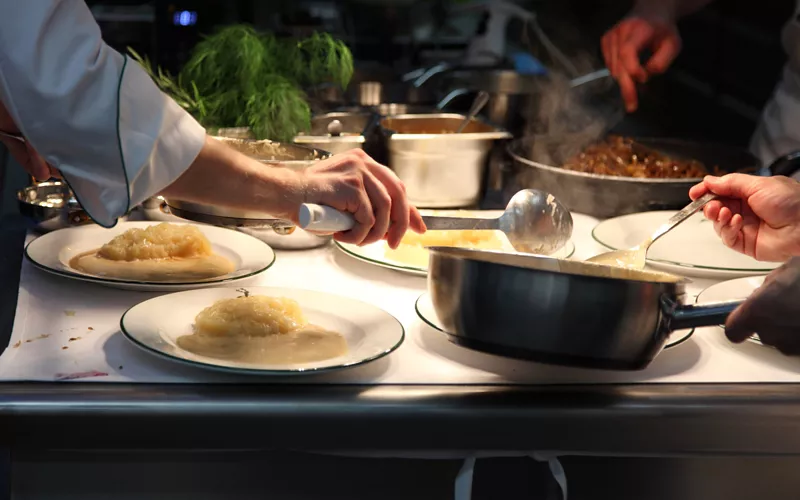 The local landscape boasts stunning variety, from peaks to alpine pastures on immense meadows, from forests to raging torrents to tranquil lakes. It is well worth stopping by the villages in the valley, especially Storo, where a typical yellow flour is produced from a variety of red corn that only grows there.
We highly recommend trying the polenta macafana, prepared with yellow polenta flour and chicory, or the polenta carbonera, with sausage and local cheese. Adventuring works up an appetite!