10 locations for people who love snow but don't ski here's what you can do
Italy is a mountain paradise that in winter offers endless opportunities to spend memorable holidays in the snow.
What to do in Roccaraso without skiing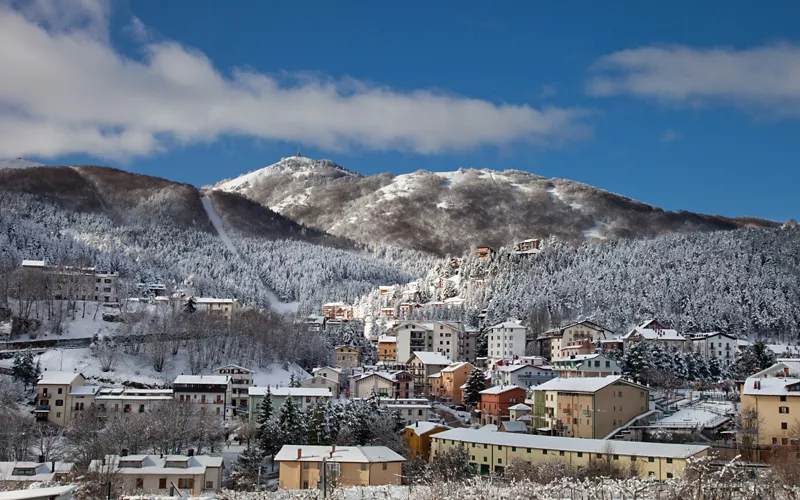 If you are wondering what to do in Roccaraso that's not skiing, get ready for many possibilities: you have an almost infinite number of trails to try snowshoeing or Nordic walking. You can immerse yourself in the purest nature of the Abruzzo Apennines.
Thanks to the favorable climate, with average temperatures almost never below 7 °C, you can also indulge in a snowmobile excursion or spend a few hours in the adventure parks such as Kinderheim and Coppo dell'Orso. At the Polino, the city's ice rink, you can skate and challenge your friends in the games room. But if it's total relaxation you're looking for, book a spa day at the "Terme Alte" in Rivisondoli.
Roccaraso is just under two and a half hours by car from Rome, it is easily reachable thanks to the connection of the A1, Autostrada del Sole.
What to do in Madonna di Campiglio if you don't ski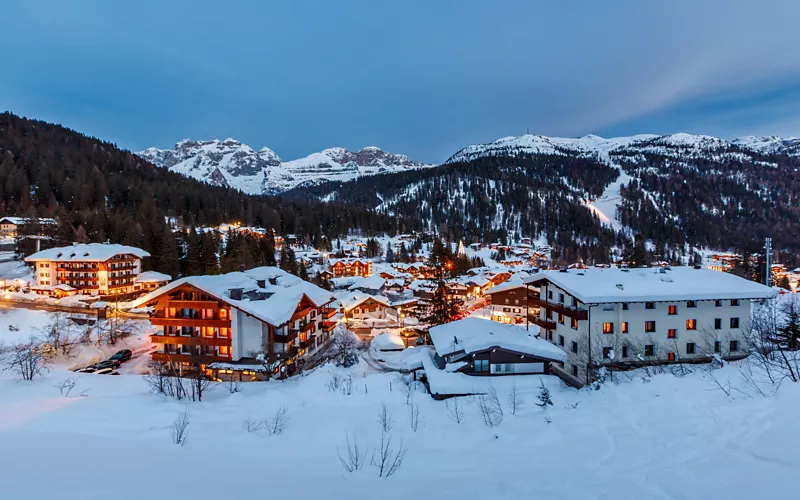 If you are wondering what to do in Madonna di Campiglio if you don't ski, it is great to know that this place has a vibrant worldly spirit.
The temperature in the winter months fluctuates between 1 and -4 degrees, during the day you can explore the nature of the Adamello - Brenta Natural Park with lakes, streams and refuges. Why not treat yourself to a day dedicated to well-being at the thermal spa center, Terme Val Rendena in Madonna di Campiglio, the village of good Health.
In the evening you will be spoiled for choice between cinemas and games arcades, discos and nightclubs such as Des Alpes Club and Piano 54. Are you a shopping addict? Walking in the center you will feel like you are in the Quadrilatero della Moda shopping district of Milan.
Starting from the Lombardy capital, aka Milan, Madonna di Campiglio can be reached in 3 and a half hours by car or by train. Also from Venice.
What to do in Ovindoli if you don't ski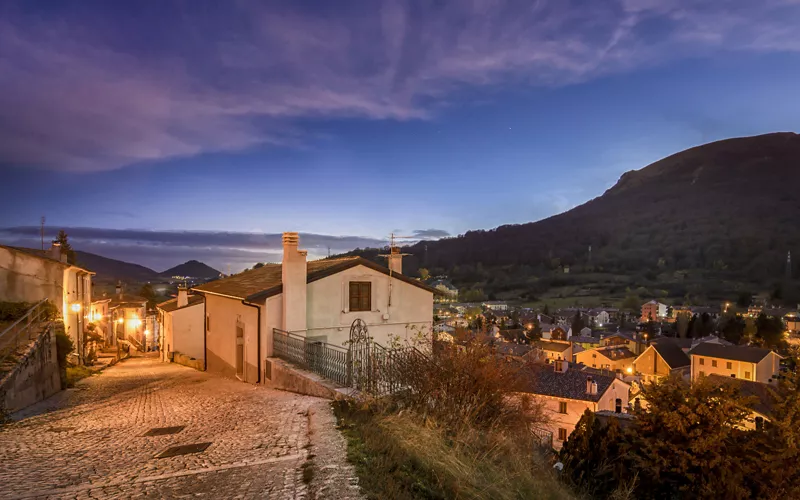 If you don't like skiing, you can enjoy a snow holiday in Abruzzo by exploring the villages near Ovindoli. Organize horseback riding, snowshoeing in company or put yourself to the test in the Ovindoli adventure park which is close to the departure area of the Dolce Vita chairlift. The average daily temperature here in winter is around 3°.
If you are wondering what to see in Ovindoli, we suggest a visit to the Villa of Prince Torlonia from which you can enjoy a unique view over the Fucino Valley.
If you leave from Rome, just follow the A24 and in an hour and a half you will arrive at your destination.
What to do in Courmayeur if you don't ski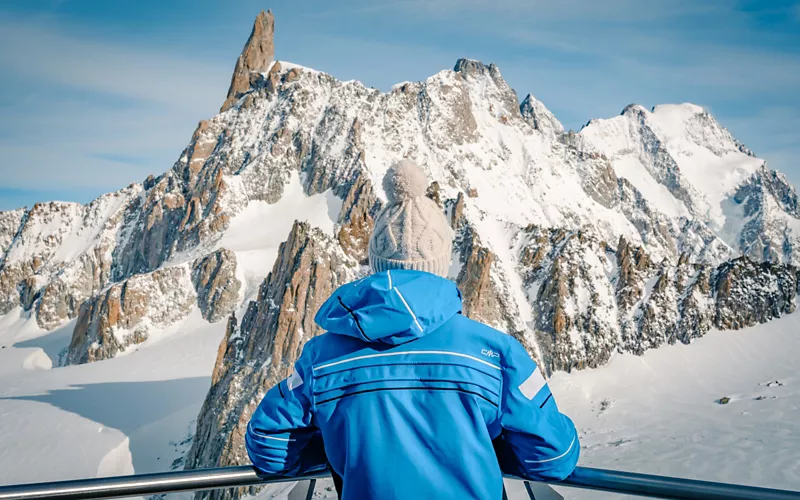 Valle D'Aosta is an ideal destination to enjoy mountain life without adorning skis. In fact, a holiday in Courmayeur has so much to offer to those who don't love skiing.
At the Courmayeur Sport Center you can try ice skating and climbing, or let yourself be pampered at the thermal spa.
Snowshoeing in Courmayeur, surrounded by many natural wonders, is an experience that you really can't miss. Nearby, you can go on an excursion to the Miage lake.
Alternatively, perhaps an afternoon of shopping would interest you in the streets of the center. The temperature tends to be stable, rarely below zero so walking about, in and out of the shops can be very pleasant. You will find many locales and pubs, and you could end your evening with fun at a club such as Club Haus 80 or The Club.
If you leave from Aosta, the journey time will be very short and you will be there in half an hour. If you leave from Milan instead, it will take you two and a half hours.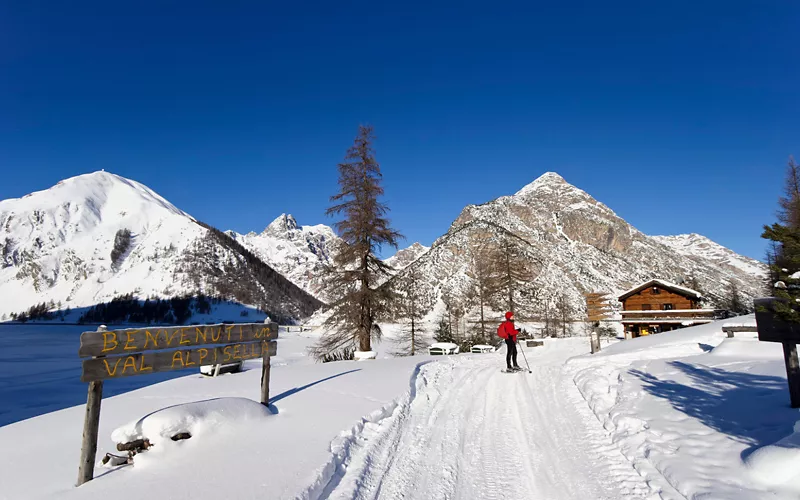 Prepare yourself as there's never a shortage of things to do in Livigno. It is a ski resort in Lombardy that is also perfect for those who are not looking for a holiday on the slopes. We suggest a little shopping in the historic center, enjoying the favorable and tax free prices, before a visit to the 17th century Church of San Rocco and the MUS! Museum of Livigno and Trepalle.
If you have an itinerary in mind that combines sporting activity with rest, after a snowshoe hike in the woods, take advantage of one of the spas in Livigno. For something more unusual, you could pay a visit to the Livigno Dairy, just outside the historic center, and to the Livigno Brewery in Via Pontiglia. Remember to bring warm clothes as the temperature drops to -12° in winter.
From Bormio to Livigno by car would be very easy, there is only 36 kilometers between them. If, on the other hand, you start from Milan, the road will be longer: almost four hours of travel, but the last part of the route does offer incredible views.
What to do in Breuil-Cervinia if you don't ski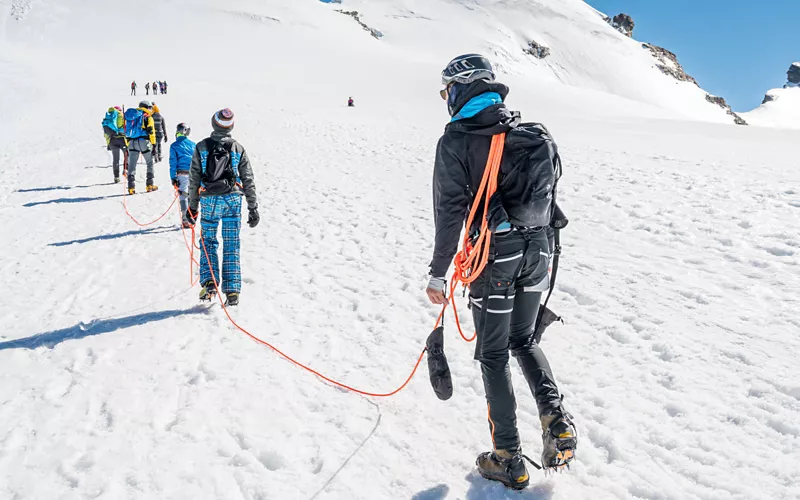 What to do in Cervinia if you don't want to ski? This place with sub-zero temperatures can be reached in just over 2 hours from Milan and has so much to offer.
If you are seeking an adrenaline rush, we suggest you try paragliding or climbing an ice wall. If you prefer more relaxed activities you should try a snowmobile excursion or find out what it is like to drive a go-kart on ice.
The excursion to the Cervinia ice cave, located at 4,000 meters is reachable by the Piccolo Cervino cable car, and not to be missed.
What to do in Abetone if you don't ski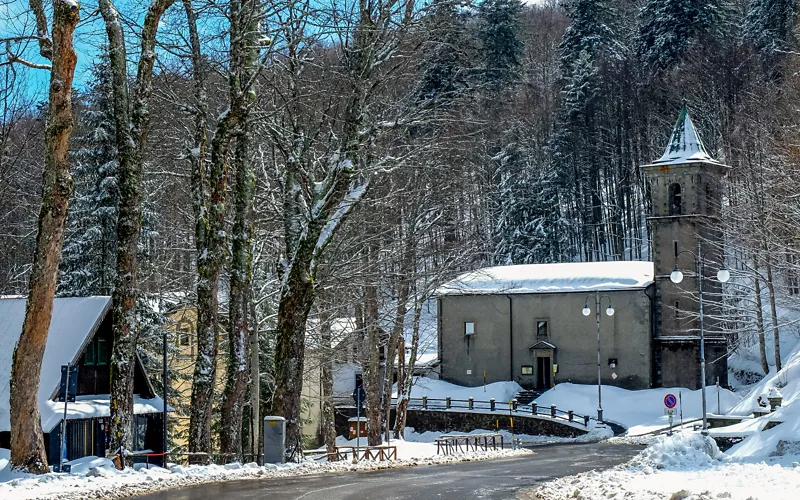 Are you wondering what to do in Abetone? Allow yourself a little exploration between the city center and the surrounding areas: there is a lot to discover.
After an afternoon of snowshoeing in the mild climate, we offer you two suggestions: take the cable car from Monte Gomito and reach the Black Lake of Abetone, or choose to visit the Forest Botanical Garden.
Starting from the center of Florence, it's just over an hour and a half by car, or by choosing the railway network you can also arrive in the mountains.
What to do in Pila if you don't ski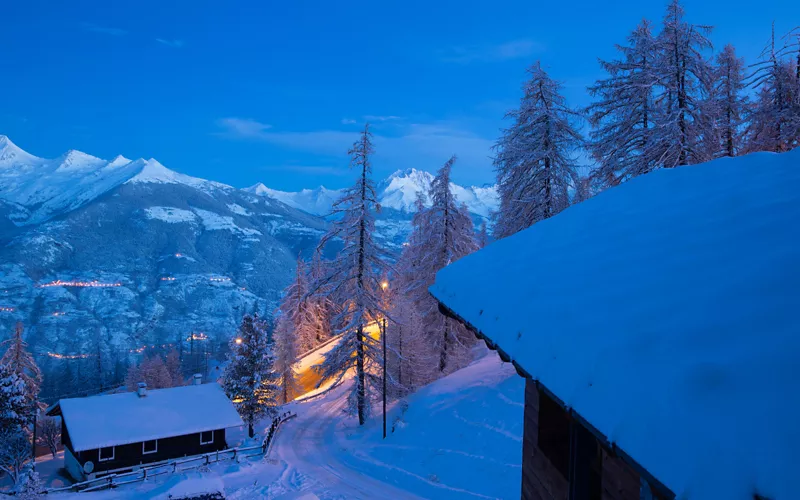 In Valle d'Aosta, Pila is a daydream even for those who don't ski. At a spa or fun park, whether you're a couple, with friends or family, here everyone, young and old, can have fun and relax.
Among the many activities to do, favored by the excellent winter temperatures which reach even 9°C, we recommend that you head to the wonderful refuges of Pila, such as the Arbolle refuge and the Adolphe Letey refuge in Champillon.
A favorite destination of the Turinese, just 115 km from the city which can be covered in roughly over an hour.
What to do in Sestriere if you don't ski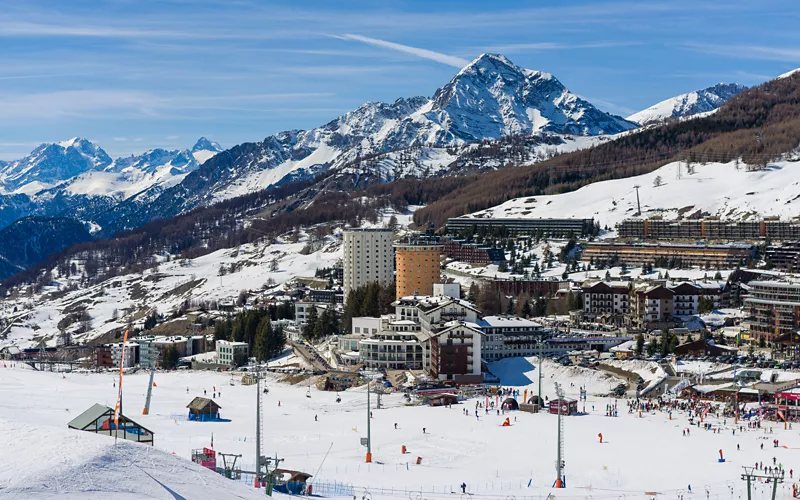 100 kilometers from Turin is Sestriere, a point of reference between the ski resorts of Piedmont, straddling the Val Chisone and Val Susa.
Are you wondering what to do in Sestriere if you don't ski? There is an embarrassment of choices. From snowmobile excursions to dog sledding, from the skating rink, to more relaxing activities such as a swim in the outdoor heated pool to contrast the intense cold of the place or maybe a day on the golf course.
If you want to be pampered, the Principi di Piemonte wellness spa in Sestriere is right for you.
What to do on Etna if you don't ski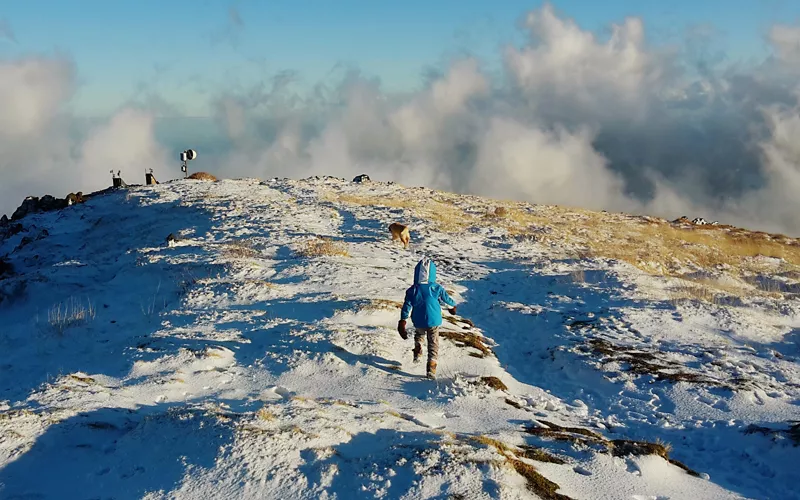 Sicily, land of the sea, is a region generally renowned and highly regarded as a summer destination. However, in winter, it is very popular for its ski resorts on Etna.
Don't worry, here too there is room for snow lovers who don't ski. Choose between the Nicolosi adventure park, the spa and the Linguaglossa refuge or go on a unique snowshoe hike on Etna: you will arrive from Catania in just under an hour by car.
Don't make the mistake of thinking that being in the south it will be warm. In fact, temperatures in the area fluctuates between -4 and -15°C.