How to make friends fast: from apps to volunteering, 10 sure-fire ideas for making new friends
How do you make new friends? Volunteering apps for making friends but also doing some good
Volunteer for a day

You could combine the desire to meet new people with helping others. The claim 'All you need is one day to discover a world' appears prominently on www.volontariperungiorno.it, one of the largest online 'matching' platforms for volunteering supply and demand.
Ranging from Milano to Macerata, just select the Italian municipality in which you would like to work, and you will be spoilt for choice with national campaigns, events and various activities, including remote ones.
No Profit Challenge
If you are young and would like to lend a hand, then you must look into No Profit Challenge, the brand new social friendly portal, accompanied by an app for Android and Ios, designed to help non-profit organisations make the most of the potential offered by the web. Whether you are in Palermo or Pisa, Rome or Caserta, all you have to do is create a profile on the portal and search for associations offering activities in the cities you are visiting. In some cases, it will also be possible to volunteer online, and if there are no activities uploaded, there is nothing to stop you from using the site as a portal to scout for the non-profit organisation that is closest to your heart and contact them directly.
Trovavolontariato
Are you in Rome or Lazio? Great. Then choose Trovavolontariato, the solidarity project that provides guidance based on one's skills, available time and all the factors that can facilitate and encourage commitment to a social cause.
Servire con lode ('service with honours')
Finally, we suggest the www.servireconlode.it platform, which is aimed at young university students who wish to volunteer in various fields. You can opt for packages of hours in which to provide practical service, choosing according to the type of service, beneficiaries, logistics with respect to travel and, of course, your own commitments.
Mainly related to the city of Turin, activities can be found throughout Piedmont and Valle d'Aosta.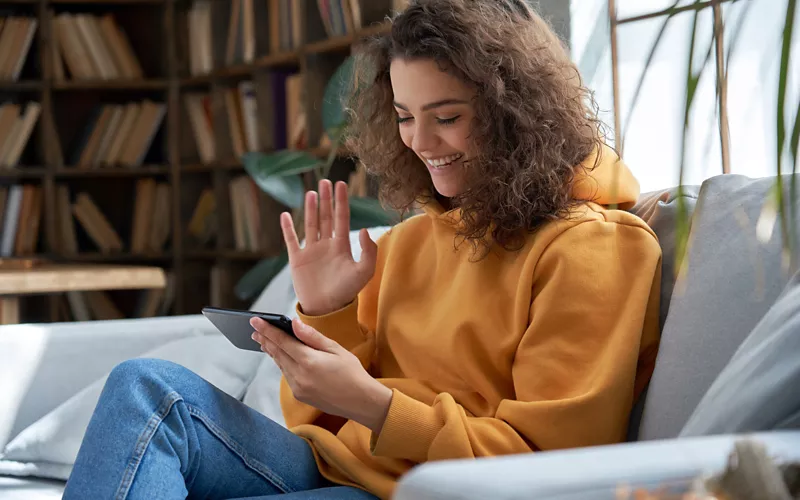 Hey! VINA
Similar to Tinder in appearance, Hey! VINA is the perfect app for making new female friends. You log in using your Facebook credentials and it offers an initial quiz to introduce you to the people most similar to you. You then move on to the community, which further narrows down the choice of future acquaintances according to interest or lifestyle groups. All you have to do is select the appropriate category ('Athletes', 'Bloggers' and so on), to meet someone who suits you, who shares your experiences and is able to completely understand you. You can also create online or real events and invite whoever you like. Is there a concert in Florence that interests you or an exhibition in Genoa and you don't want to go alone? Hey! Vina is just the thing for you.
MeetMe
One of the most popular apps for getting to know someone, MeetMe allows you to find people who are physically close and have similar interests. Whether you are in Venice and love art, or in Naples and are passionate about sailing, all you have to do is add information about your interests, hobbies, travels - in short, what you like to do - to the personal data needed to register your profile, so that you can present yourself at your best. In the Locals section you will see contacts in your vicinity who are available to chat, while with the Live option you will follow profiles that show themselves in live video.
Ablo
Another totally free app is Ablo. Here the concept of friendship is truly universal. This app, through chat and video calls (the latter only enabled after the exchange of at least 20 messages), offers you the chance to get to know people from all corners of the globe. Language is no obstacle: during your conversations, you will have an automatic translator ready to help you interpret text messages in real time.
Friendness
This is an all-Italian app that helps you find friends based on the activities you are interested in. With Friendness you can either organise a get-together for a quick coffee or pizza in Rome or wherever you are in Italy, or talk about a common project leading to the formation of a team or future collaborations. This is done by creating a group of a minimum of 3 and a maximum of 5 people, selected according to age, proximity and language spoken.
Skout
The way Skout works is based on randomness. It is uniquely designed for smartphones, as can be guessed from the Shake and Chat function: all you have to do is shake your mobile phone to give it a touch of unpredictability and start a chat with another registered user who is using the same function at exactly the same time. Try it while in Piazza Maggiore in Bologna or Piazza delle Erbe in Padua at aperitif time. Cool, isn't it?
Bumble
Bumble is more than the previous applications and comes, not surprisingly, in various versions. If you are looking for casual friendship, you should opt for Bumble BFF. If, on the other hand, your primary objective is to network with professionals, you should choose Bumble Biz. Perfect if you are in Italy for work driven by some of the many projects for digital nomads, from Friuli Venezia Giulia to Puglia, and want to do some networking.
The 10 ideas presented offer you the possibility of profound experiences and truly special bonds and friendships with Italy as the backdrop.